I think we may have just found the next Pasquale Rotella. Today, LADbible reported that a 12-year-old schoolboy setup up his speakers and lights in the boy's bathroom of St Antony's Catholic College in Urmston, Manchester last Friday, December 11 with the intent of throwing an intimate DJ set for his classmates. The young and aspiring DJ, Cael Bell, posted both the date and the set times on his Snapchat the week before the big event. The guest list consisted of Cael's classmates.
Unfortunately, Cael's set was cut short just 30 minutes into the performance when teachers and staff at the school caught wind of what was going on and immediately shut the party down and confiscated Cael's equipment, then called his mom. Luckily for Cael, he has an incredibly strong support system which will help take him far in life as a DJ.
Upon hearing the news, Cael's mother instantly found the humorous side of the situation and planned to take a photo of Cael as soon as he arrived home from school that day. The photo below shows Cael returning home that day.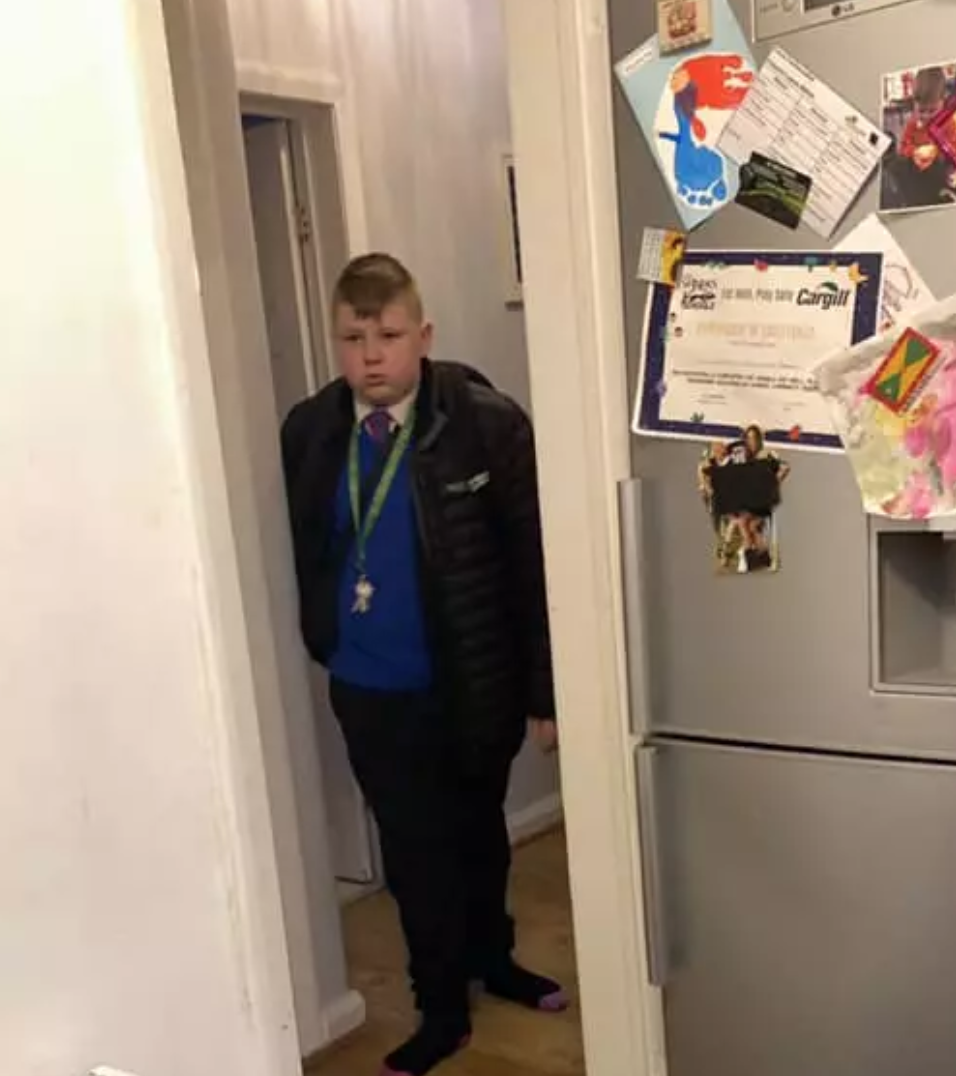 Cael's mom disclosed to LADbible that, "Cael said he had a great time – so did everyone else until the teacher came in screaming, 'Turn that off now.'" It would seem as though Cael has a bright future ahead of him in the world of entertainment so we'll check back in to see where he's at in a couple of years.
Source – LADbible