This year, EDC celebrated its 25th year in both Las Vegas and Orlando. After almost 2 years of no fun under the electric sky, ravers were able to unite and celebrate the magic of EDC. EDC Orlando took place November 12th, 13th, and 14th at Tinker Field. The event was 3 days packed with all genres of dance music, insane production, and artistic decorations that left a truly memorable experience for attendees. Here's a recap of our experience from EDC Orlando 2021.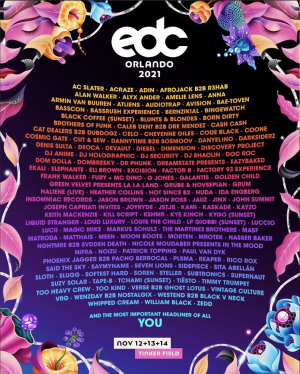 Music
This year's lineup was packed with incredible talent from all genres of dance music. Stage take overs from Factory93, Basscon, Dreamstate, Bassrush, and Insomniac Records brought the energy. There were full sets and surprise guests at the Corona Electric Beach and Rynobus Art Car. Even a secret B2B2B at Neon Garden that ended up being Green Velvet, John Summit, and Dom Dolla kept things exciting.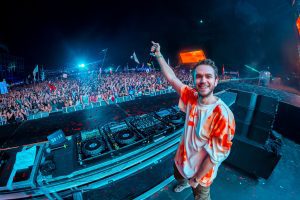 Vibes
EDC Orlando brings 250,000 ravers from ALL OVER! We found the crowds were massive but still very welcoming and friendly. When walking from stage to stage there was busy traffic but as you made your way into crowds there was plenty of room to dance! Unfortunately, there was a lot of reports of phone theft, lost and found and Orlando PD did their best to return lost items.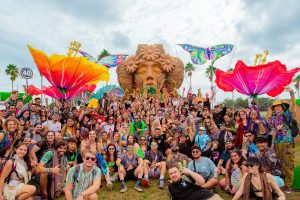 Venue
EDC Orlando takes place at Tinker Field which borders Camping World Stadium. Insomniac does a great job with spreading out stages properly even though there was some sound bleed. StereoBLOOM was located across the lake over a bridge which created a cool vibe. The venue was definitely packed and expanding venue size may be beneficial in the future. Security was inconsistent and there was no metal detectors which rises some concerns for a festival this big. And lastly, adding more bathrooms and trash cans wouldn't hurt!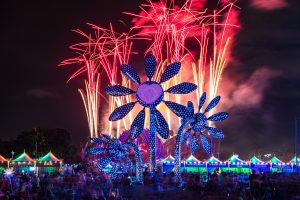 Production
From incredible stage design, immersive sounds, lights and fireworks- the production at EDC Orlando was incredible! Seeing the stages travel from Vegas to Orlando is what makes EDC so special. The interactive art, costumed performers, and carnival rides throughout the venue made you feel as if you stepped into a new world.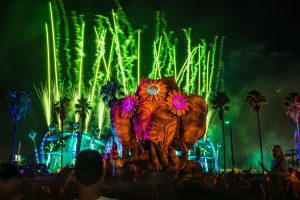 Overall
After 2 years, 2021 reminded us why EDC is such a special festival. KineticZEN filled Tinker Field and brought us incredible music and design. For the future we hope to see a better use of security because safety should always be the number one priority. EDC Orlando is growing every year so we are interested in seeing how the use of the space will change as attendees continue to grow. We CAN'T wait to return next year!
Be sure to follow us on Instagram and keep up with our Festival Report Cards!
View this post on Instagram