As the old saying goes, the Dirtybird gets the worm. At least that's what I think it is? Whatever the case, the excitement for Dirtybird Campout 2017 is too real. After announcing a new venue and a legendary lineup, all there is left to do is wait before it's time again to head to our favorite summer camp.
 Campout has grown tremendously since its birth back in 2015. Now only 3 years old, Campout has become a fan-favorite, due to its intimate summer camp feel and transformational camping festival vibe. What started as an independent record label created in San Francisco by Dirtybird Daddy Claude VonStroke has evolved into a nationwide phenomenon. Dirtybird took the dance music world by storm, quickly gaining traction and popularity in the scene. In 2015, the year Dirtybird Records celebrated it's 10th anniversary, Claude unveiled the very first Dirtybird Campout at Oak Canyon Park. It made its return in 2016, my first year attending, and instantly became one of my favorite festival experiences ever.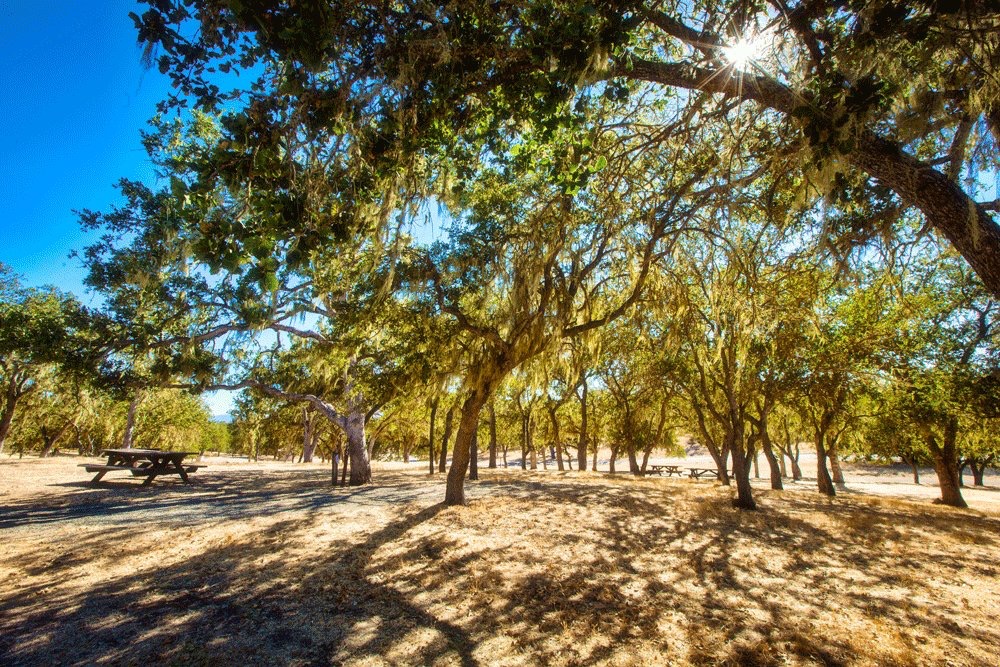 THE VENUE 
This year, Campout is migrating north to the San Antonio Campground. If that name sounds familiar, it's probably because you've been to Lightning in a Bottle which is held on the North Shore of Lake San Antonio, whereas Campout will be on the South Shore. Claude VonStroke has assured all campers that although the venue is somewhat familiar, the South Shore has a much different, more camp-y and intimate feel than the LiB venue. So why the change? According to Dirtybird, new zoning laws and restrictions at Oak Canyon Park would have prevented Dirtybird Campount from being produced as we all know and love it. Sound ordinance restrictions and reduced campground space are said to be some of the main variables, but there were multiple reasons they decided to make the move. Nevertheless, this year's Campout is set to be the best one yet; with a new venue comes a new and exciting energy, and it sounds like Dirtybird is ready to blow our minds yet again.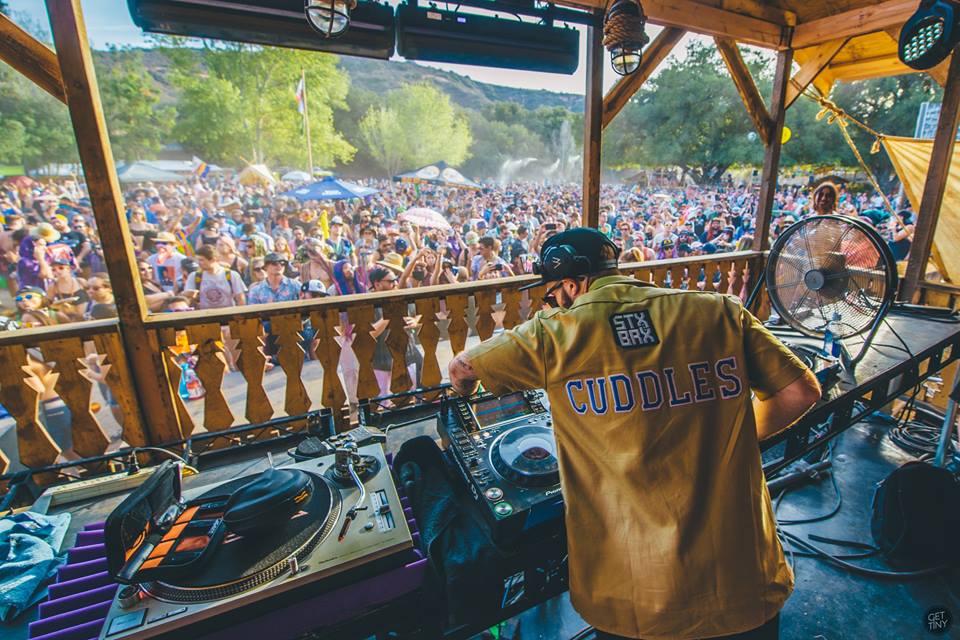 THE MUSIC
 Now, let's talk about the music you'll be getting down to at your third year of summer camp! First and foremost, it should be noted that music will be bumping through the campgrounds all day and all night.  Dirtybird curated their largest and most diverse lineup to date, which also meant it was time to expand. To cater to the large amount of diversity on the lineup, Dirtybird added a second day time stage, to be bumping right along side the Birdhouse. Along with all of our favorite Dirtybird regulars, we will also be treated to: Amtrac, Araabmuzik, Bleep Bloop, Chris Lorenzo, Cut Snake, Danny Daze, Desert Hearts' Mikey Lion and Porkchop, Eats Everything, Mija's FK A GENRE w/ Netsky, and so much more. I'm particularly excited about seeing Bleep Bloop at Campout, which will no doubt be a set to remember. You can view the full lineup here.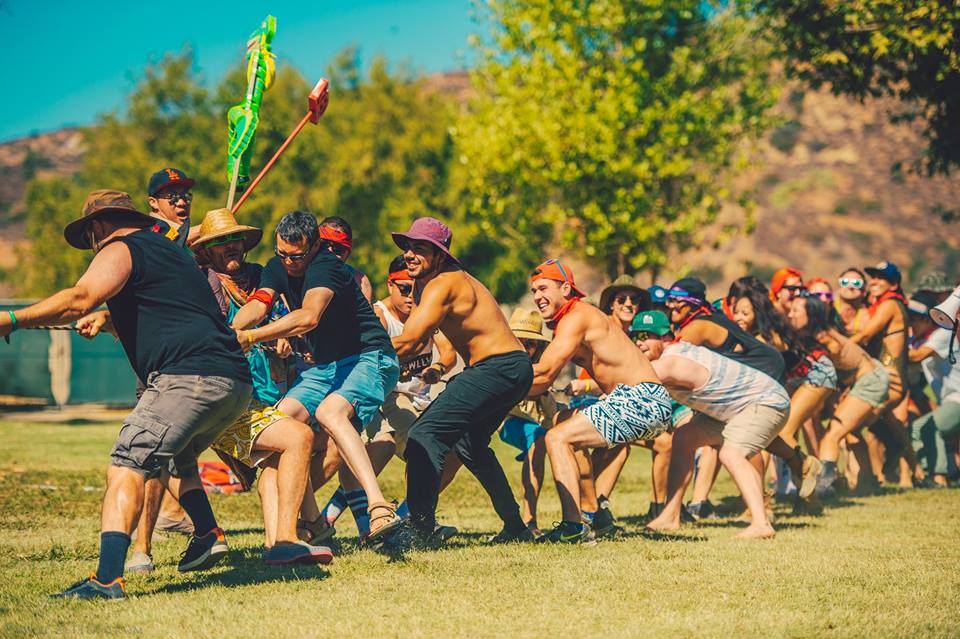 THE ACTIVITIES
 Along with the music comes a whole array of classic summer camp activities, the first of which is finding your team color. Your color will represent which team you will be with when playing and competing in activities/competitions and is assigned at random when you get to camp. There's the Yellow Team, the Green Team, the Purple Team, and the Red Team. Activities and competitions include but are not limited to: potato sack relays, kickball, tug of war, arts and crafts, archery, stand-up comedy, and so much more. There's also the Great American Talent show, which includes a lap dance competition that you cannot miss. There's even a BBQ headed by Grill$on to feed you and keep you energized all weekend long.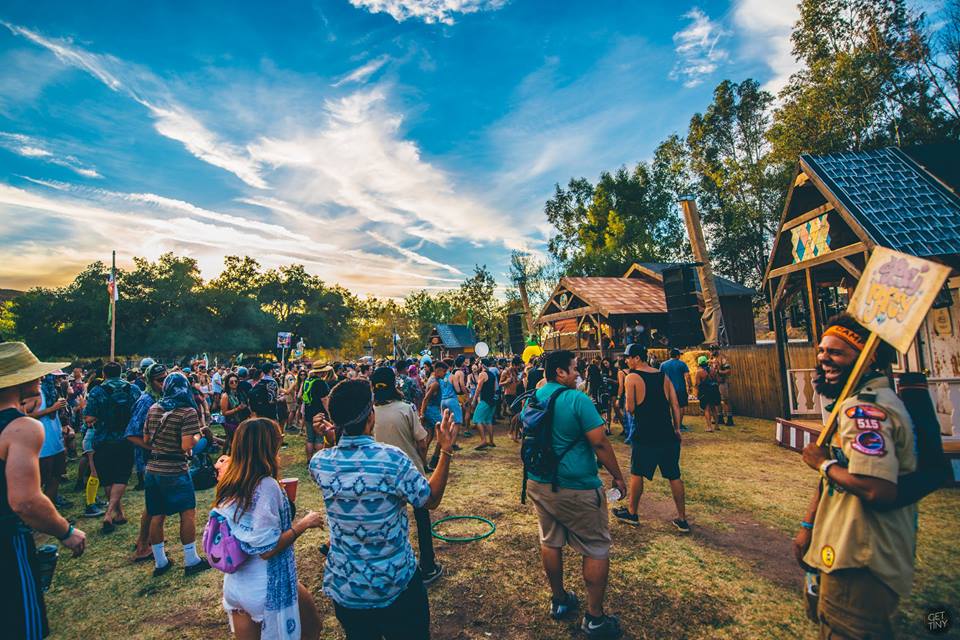 THE VIBE
 Besides the music and activities, the energy of Dirtybird Campout is what keeps campers coming back for more. This year, that energy gets twice as nice as Dirtybird unveils a second stage for music during the day. The legendary Birdhouse will be there, as well as another daytime stage, and an Afterhours stage to keep you going until the sunrise. While Campout used to have one stage by day and one by night, it seems that a second stage allows for a bigger and more diverse lineup. But besides that, the summer camp setting brings out the best in people – the bond between campers is what makes Campout everything it aspires to be. There's no shortage of love, and everywhere you go in Campout will be filled with people who feel like family.
 With Campout just around the corner, it's time to start preparing – get those camping supplies out of storage, make sure everything still works and isn't broken, and research that lineup to find some new artists to get excited about. Dirtybird Campout is happening Oct. 6 – 8, 2017 at the San Antonio Campgrounds. Click here for tickets. 
FEATURED PHOTO BY MIRANDA MCDONALD