Life in Color Miami made it's spectacular return just a few weeks ago and we are finally decompressing from all of the madness that went down. This year, Life in Color stepped it up — way up. From over the top production, to a roster filled with some of the biggest names in dance music, Life in Color lived up to the hype and provided a unique festival experience.
The art
Life in Color Miami brought out some of the most exciting art installations we have ever seen. One of our favorites including a shiny disco ball that opened up and shot fire. It was something that we were not expecting to see and it was truly amazing to experience in person.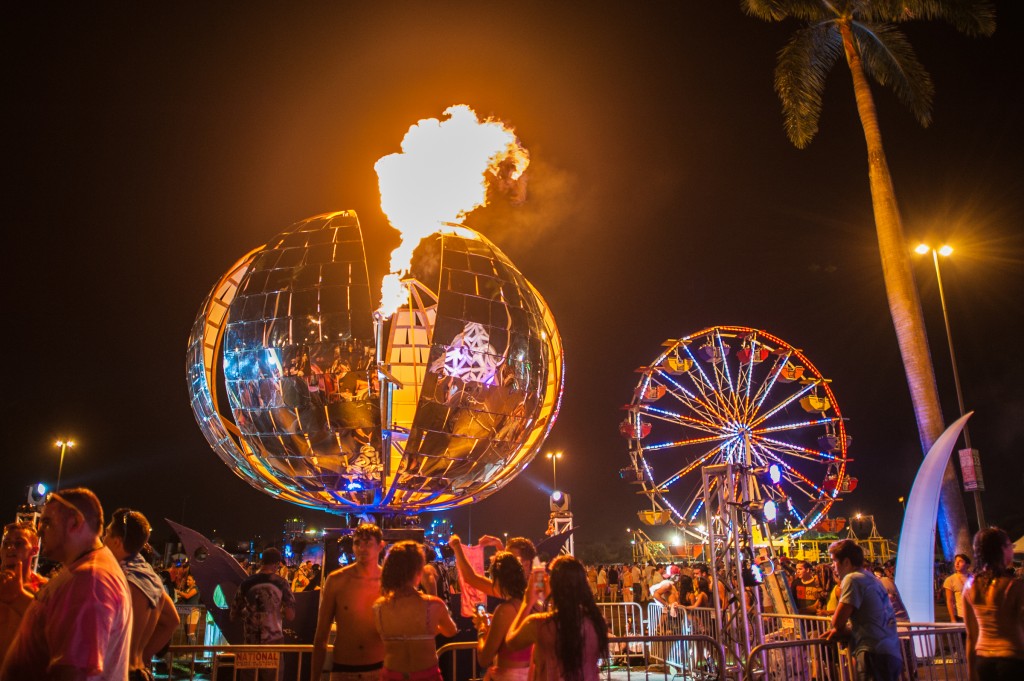 The production
What an impressive way to end the year. Life in Color Miami brought out the big guns with insane pyrotechnics, fireworks, confetti and paint. Not only did this make for a fun experience but visually it just looked amazing. You can tell how much thought was put into the execution of every confetti blast and every firework display. The music and the production worked seamlessly together and created an unreal display to witness. The paint went far and reached more people than we thought. Paint level 10000.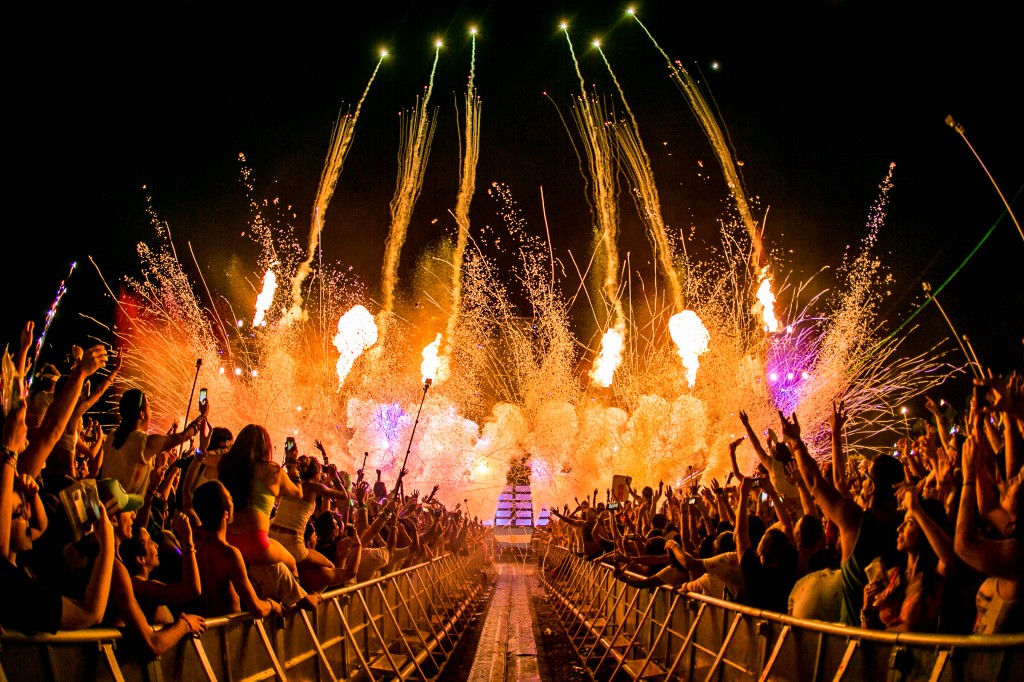 The paint
Life in Color Miami was not your average paint party. Paint was everywhere, and we mean everywhere. If you were front row, chances are you left covered head to toe. Rumor has it that a record amount of paint was used to produce this event. We wouldn't be surprised if it were true. It was an amazing sight to see when people would leave the stage — they knew what they signed up for and embraced every splash of paint they could get. We were surprised to see the different kinds of people that came out, too. This unique paint party concept made us feel like we were connecting with people from all over and it was surprisingly delightful to see people from all walks of life. Paint brings people together?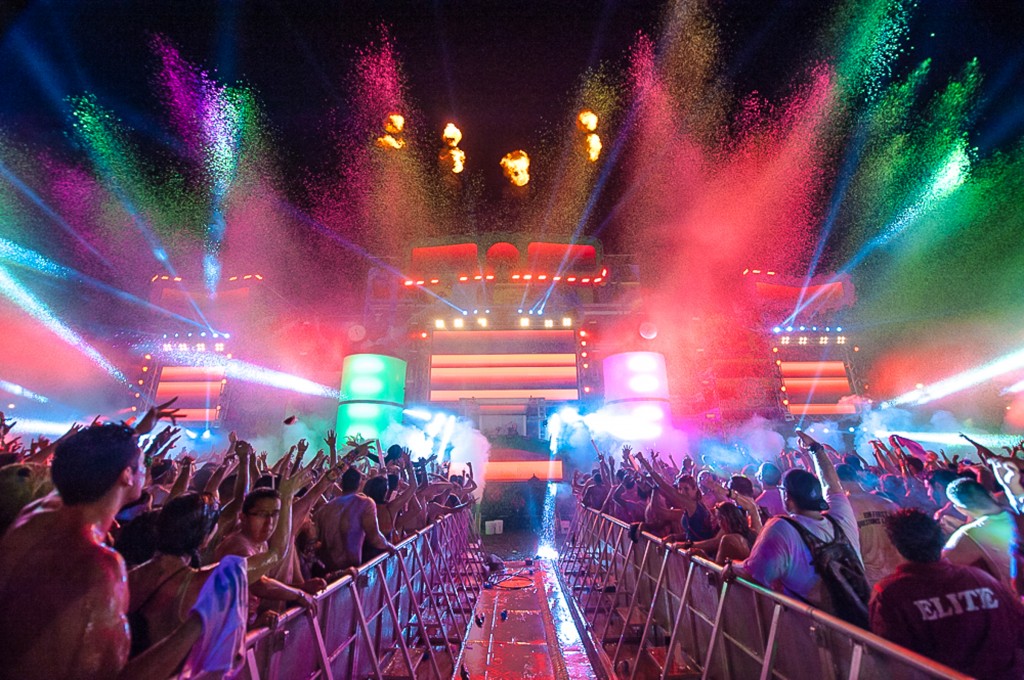 Kaskade
Without a doubt, a lot of people attending this event came to witness some of the biggest names in dance music right now. One of those people being Kaskade. His set left us breathless and wanting more. His energy really took the crowd on an adventure his visuals were insane! The production suited him on a grand scale and his mashups gave the crowd so much energy. Whenever Kaskade comes to Miami he always throws it down and for this reasons, he was one of our favorite highlights.
Diplo
Diplo, along with Kaskde was one of the names we came to see. He did not disappoint. The video down below should explain how crazy he got everyone. He may ban kandi at his festivals, but this guy really embraces the music and culture. You can tell he feeds off the energy from the fans and knows when to drop the perfect track. Everyone, and we mean everyone, was on their feet dancing and getting wild when Diplo took the stage. He did not disappoint and really was one of the highlights of Life in Color Miami.