HARD Summer is one of Southern California's premier summer festivals. The Insomniac subsidiary features a unique lineup for the event giant's repertoire that includes dubstep, house, rap, and hip-hop. It's a one-stop-shop for some of today's favorite artists.
But the announcement of HARD Summer's expansion to three days means one more day of insane artists and with such variety, it can be difficult to decide who to see. Here are 5 artists you can't miss at HARD Summer: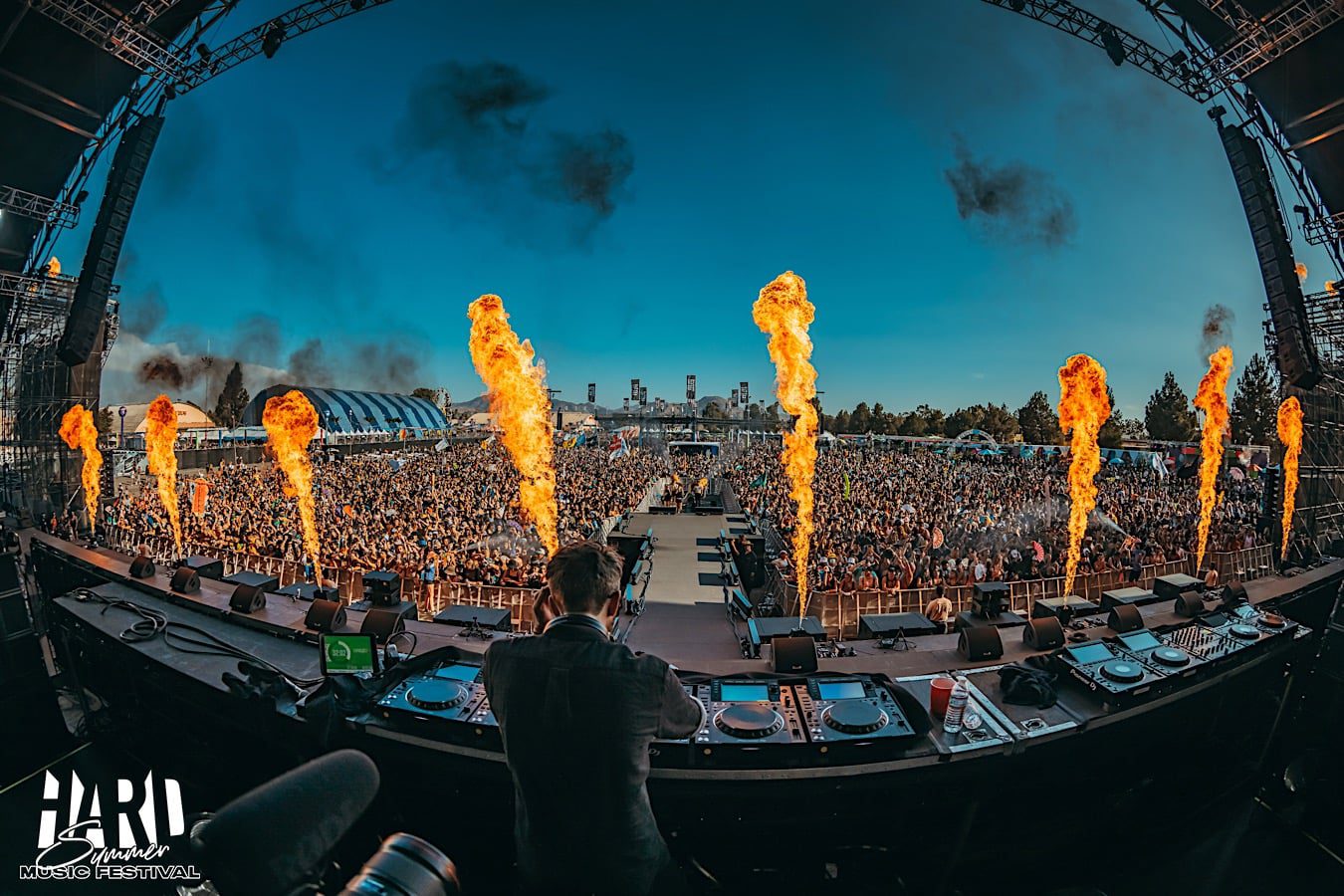 1. Anabel Englund
Anabel Englund is not only an incredible DJ, she's also a singer who has collaborated with some insane dance music artists. She began her career as a singer and songwriter at ABC Family, and is now touring the world as a solo act.
With a voice as sweet as it is haunting, she was soon tapped by EDM artists to do vocals. Lee Foss and MK helped to jumpstart Englund's electronic music career with her 2012 breakout song "Electricity". Since then, she's worked with CID, Amtrac, Oliver Heldens, and Tchami while releasing some individual house bangers.
2. Prospa
Prospa is comprised of UK duo Harvey Blumler and Gosha Smith. They both began in rock music playing drums and guitar and learning the melodies that make their music so catchy and groovy. Smith began to produce dubstep while Blumler dabbled in jazzy hip-hop, but it wasn't until 2013 that they began to make dance music. The duo originally began with deep house, but soon transitioned into classic rave with an 80s influence.
3. A Hundred Drums
A Hundred Drums is paving the way for activism in the bass and electronic music community. She's a versatile multi-instrumentalist and produces experimental hip-hop, psychedelic bass, and works with indigenous hand drums.
In 2016, Gabrielle Watson (her real name) was the victim of a racial attack which resulted in jail time after defending herself. Since then, she released a powerful EP on Deadbeats entitled Enough Is Enough discussing the struggles of being Black in America.
She has also released a mini-documentary outlining her own mistreatment by police and why music is her activism outlet. In 2022, she won the Excision Bass Music Initiative scholarship for her incredible story and determination towards combining music and message. Her sound is gritty and dark with a driving beat from the authentic drums.
4. BLOND:ISH
BLOND:ISH, real name Vivie-Ann Bakos, is a DJ, producer, promoter, and environmental activist. Her core values promote positive house and techno music to make ravers not only dance but think about what they can do for the world around them.
In 2018, Bakos co-founded the Bye Bye Plastic Foundation, a disruptive nonprofit helping the music industry eliminate single-use plastics. She's a staple in the live music scene as well, having performed at internationally acclaimed festivals such as Burning Man and Coachella.
5. Deathpact
Deathpact is an artist shrouded in mystery. In 2018, they began a guerilla campaign introducing themselves to the world with strange black masks on advertisements, along with lines of source code, QR codes, and physical lockboxes containing USB flash drives.
Their releases have all contained ciphers and riddles leading to each piece of music. But Deathpact is a real producer as they did make their first live performance in 2019 called a "materialization".
This Da Vinci Code approach to releasing music has fans completely encapsulated and wondering, who is Deathpact? But one thing is 100 percent clear, their music is profound. The aggressive midtempo and psychedelic bass sound has landed Deathpact collaborations with Blanke and the mother of midtempo herself, Rezz.
HARD Summer takes place July 29-31, 2022, at the NOS Event Center in San Bernadino. Get tickets here. 
All images from HARD Summer