Pulling up to your favorite house DJ's set, and then realizing that they're not serving the dance floor with their usual colorful style, but instead, they slap you in the face with some dark, banging techno would be astounding.
Most fans wouldn't be the least bit disappointed, but there's always one who is, so this unpredictability tends to be avoided by DJs in an effort to remain on-brand and consistent to their fanbase.
Besides a few acts who bend the rules like John Summit, for example, who has made crowd-shocking statements such as dropping drum and bass at Neon Garden, EDC's home for house and techno, plenty of DJs have heavily branded themselves into one genre where they receive the most accolades, and then go on to experiment with other genres or sub-genres through an alias. 
Appropriate to the continuous rise in favor of techno, and the heavier sounds that dance music can embody, here are five famous DJs who dabble in the dark side through the medium of a separate alias.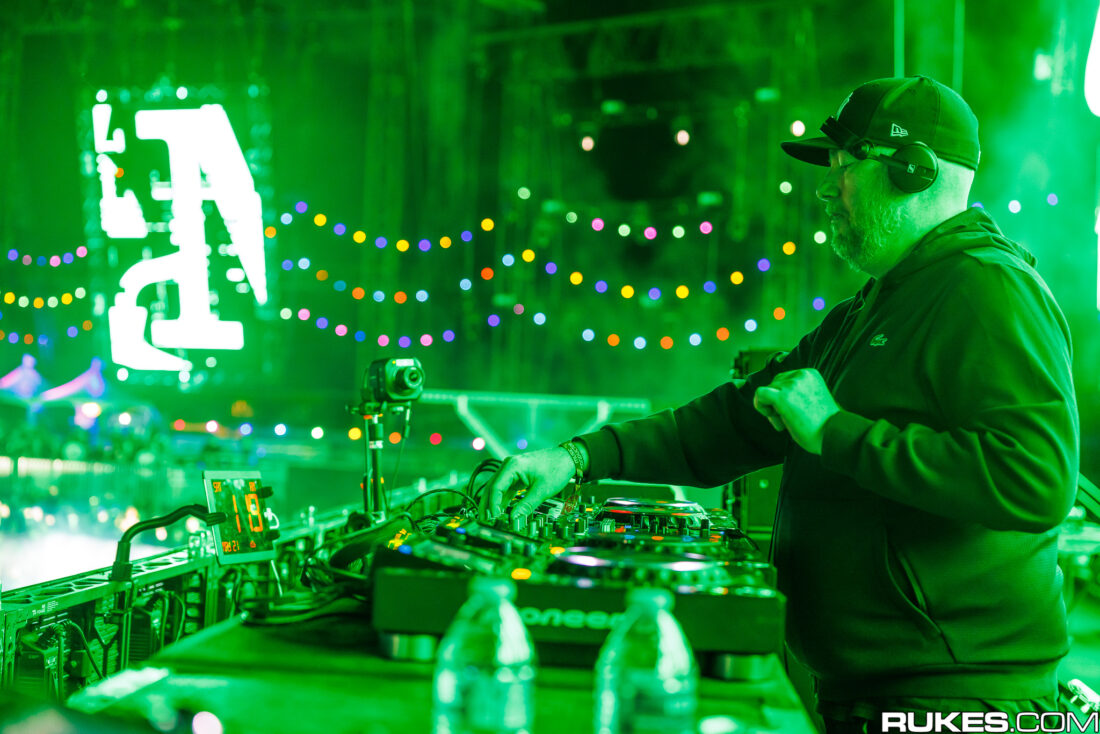 Swedish DJ and producer Eric Prydz, who is best known for his distinctive progressive house sound, is the perfect paradigm of a famous act name swapping to delve into the dark realm of techno via his alias Cirez D.
Through Prydz's utility of his Cirez D moniker, along with his Mouseville imprint, he summons the spirit of the underground by switching his customarily brighter melodies out for more soul-penetrating kick drums, and a sinister sound that can be found in his tracks like "Valborg," making for a proper warehouse afters vibe.
Joel Zimmerman AKA deadmau5 is a staple in dance music, and well-rounded as he is in genres such as progressive house, electro house, and more, he came up with his alias Testpilot in 2014 to produce, perform, and experiment with techno.
With an already immeasurable following as deadmau5, Testpilot has gained admiration from thousands and played sets at renowned festivals such as Movement Detroit, and EDC Las Vegas.
With the way that he mixes names like Layton Giordani and Enrico Sanguiliano into his own sets, and on his own track "Sunspot," he displays the true contrast between the mainstream melodies of deadmau5 versus the underground sounds of Testpilot.
https://youtu.be/_gDddytudCs
Dutch house music maven Oliver Heldens has acquired gargantuan success ever since signing to Spinnin' Records in 2013, but from 2020 on he has begun focusing on dropping fire techno releases under the alias HI-LO.
HI-LO harnesses his heavier alter ego with his vivid, spacy tunes inspired by the Greek Gods, such as "Saw of Olympus," "Athena," "Hades," and the Balearic Mornings EP which was a collaboration with the one and only techno king Reinier Zonneveld who Heldens has continued to work with.
Their latest production Nirvana is a trippy EP that embraces ethnic sounds and deep bass, and is for sure much darker than the typical Oliver Heldens.
Just when you thought that the French techno heavyweight, and Taapion label boss Shlømo, couldn't go any darker, he proves otherwise with his project with Hadone called Viper Diva. 
Viper Diva brutally rattles the walls of any warehouse. They grapple the crowd with hard industrial techno intertwined with psytrance magic in bangers like "Alice," "Snake Does Cry," and their latest drop "Broken Dreams Club."
Egyptian trance music jewels, Aly & Fila's full names are El Sayed Amr Fathalah and Fadi Wassef Naguib. Over the years they have dominated big-time festivals like EDC, Tomorrowland, and WMC with their spiritually igniting and emotional tracks.
However, Fadi Wassef Naguib sometimes steps out of the duo's light and ventures into the darker mesmerizing grooves of melodic house and techno under the pseudonym Das Pharoah.
With the Das Pharoah project, Naguib shows off his ability to dive deep into the abyss in tracks like "My Everything," as well as "Purple Sky," which is his most recent release in collaboration with Fuenka.
Image of Eric Prydz provided by Rukes