The festival experience is so much more than the music: from camping to activities, the add-ons really are what make any festival unique, and GRIDLIFE Festival is adding on motorsports. That's right, high speed races happening while DJs are going off at main stage.
GRIDLIFE is a camping festival located in South Haven, Michigan featuring motorsports, racing, and (of course) incredible artists. The event takes place Friday, June 3 through Sunday, June 5 and has been entertaining car and music enthusiasts since 2014. Here are five reasons to attend GRIDLIFE Festival in 2022: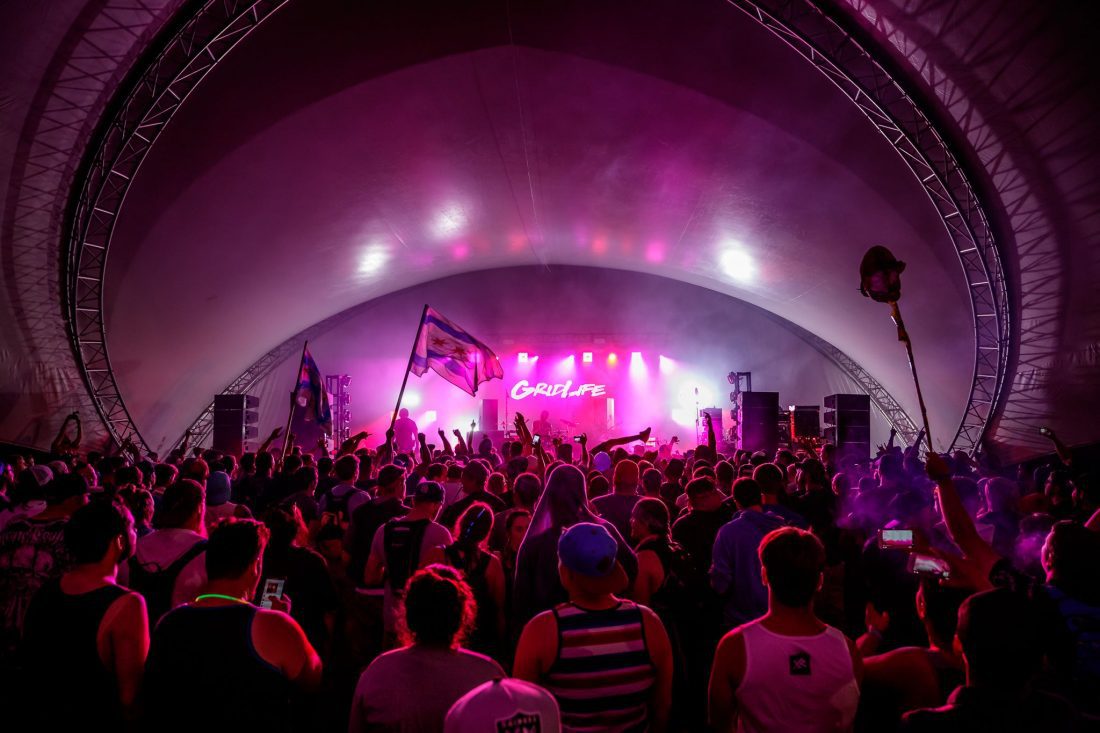 1. The Motorsports
The motorsport experience at GRIDLIFE is both interactive and unique. Features include the fastest Time Attack cars in the world, racing with the GRIDLIFE Touring Cup, and an extensive collection of car shows. There are even Esports for amateur drivers to test their racing skills. All levels of car enthusiasts, from the novice to the professional, will find something to pique their interest and ignite their love for racing.
2. The Music
The lineup is absolutely stacked for 2022. The top headliners are internationally acclaimed and include Kaskade and Joyryde. Additionally, Kavinsky's performance will mark his first live set in the US since 2013. Other top artists include Blanke, an Ophelia Records regular, and Wavedash, who performed at Porter Robinson's Second Sky Festival in 2021. The lineup alone warrants a full send to Michigan this June.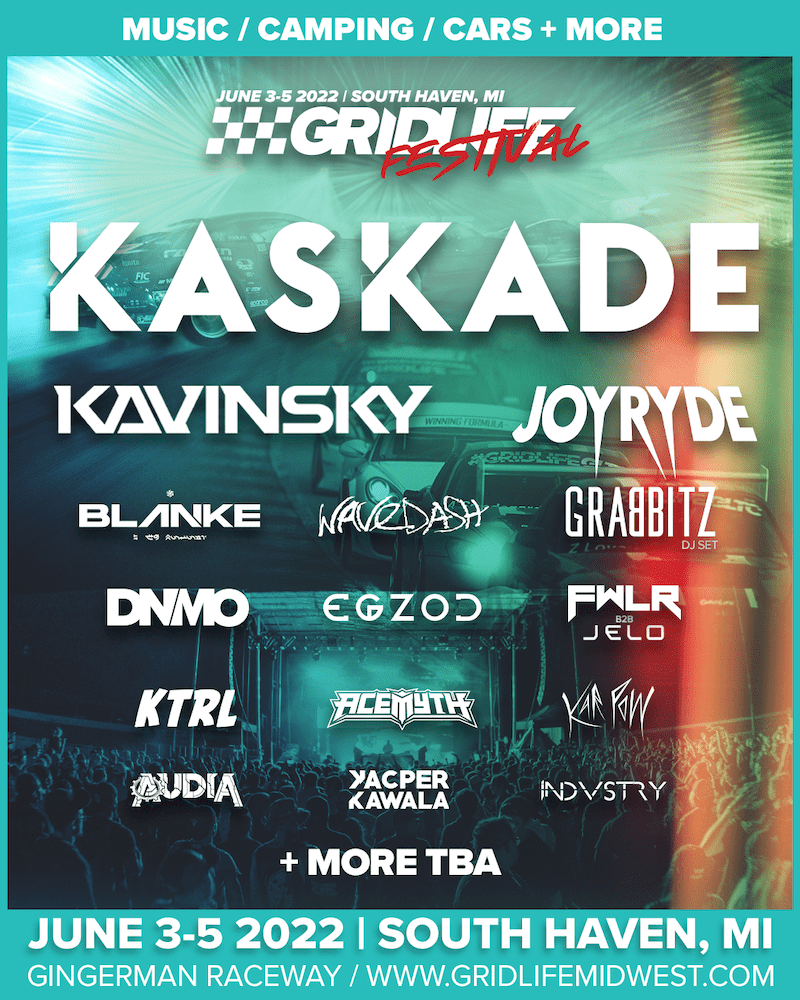 3. The Camping
Camping is essential to get the full experience at this festival. There are multiple camping options, including reserved Trackside Camping, which provides some of the best on-track viewing action throughout the weekend. RV camping is also an option for those who want to take some comforts from home with them. Spend the weekend making new friends and interacting with a community that shares both a love for music and motorsports.
4. Food and Vendors
The site features a variety of vendors selling merchandise, apparel, and knick-knacks for car and music lovers. The food vendors also have options to please all types of eaters including vegan, vegetarian, and gluten-free. Plus, the festival-favorite Island Noodles will be there to fuel all the racing and raving.
5. Extra Activities
The activities are endless, no matter the age range: campground games, motorsports action, car shows, side stages, silent disco, paddock exploration, an expanded GRIDLIFE arcade, and more. New activities are planned up to the day of the event, so attendees will always have something to do.
All images from GRIDLIFE