With festival season already underway on the west coast, it's time to start planning your killer outfits for the coming months. It's easy to go onto different sites and order your basic rave staples, but what if you want to really stand out from the crowd and get something unique?
If you don't already know about it, Etsy is a site where people create custom products that they then put up for sale. It's the ideal outlet to get unique, one-of-a-kind accessories. And, the great part is, it's easy to contact the sellers and ask for custom additions or modifications to their products.
Here are some cool Etsy shops that go above and beyond with the perfect products for festival season.
I'm sure by now you've seen people adorned in golden temporary tattoos – a fad that picked up speed towards the end of last summer. These gold additions can help complete your outfit, and are perfect for frolicking in the sun during Coachella or EDC. They typically last about 7-10 days, and go on just like your old school temporary tattoo. The cool part is that they now make these not only in metallics, but also in basic colors. The black ones can pass as real tattoos, and are great for those of you debating getting a real one. You can use one of these as a trial period., and if you love it, that's your cue to get it permanently done. I picked ShimmerTatts because they have a large selection of colors and styles, and their prices are also very affordable.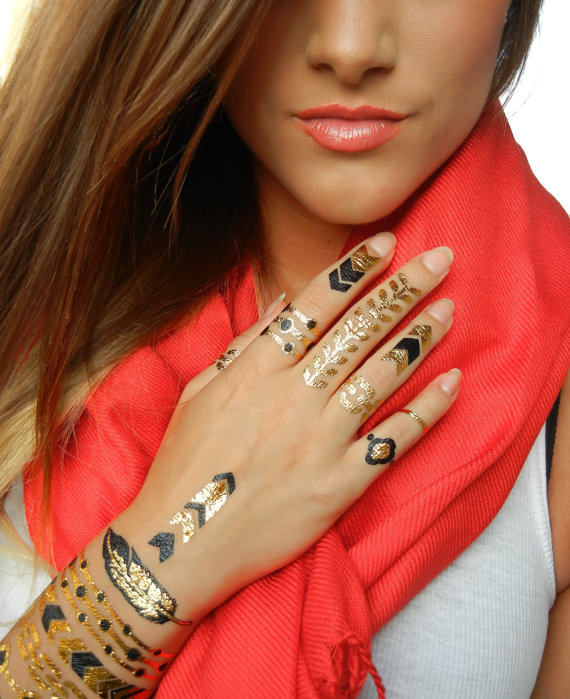 While her shop only has a couple of items, Emily from AbstractRoots specializes in custom rave fanny packs. If you haven't already invested in a fanny pack for festival season, it's definitely time to do so. They allow you to be hands-free during the day, and supply the perfect amount of storage for your phone, money, credit cards, and portable charger. AbstractRoots has a couple of great fanny pack options; if she doesn't have exactly what you're looking for, just reach out and place a custom order so it matches perfectly with the rest of your outfit!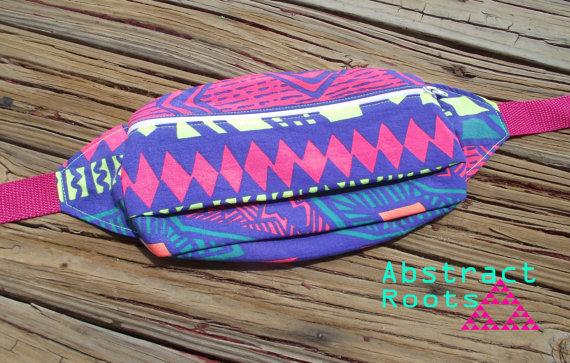 This is the spot for all the flower children out there. Brittany from BrittsBlossoms creates a wide array of custom flower crowns that are the perfect festival season accessory. She loves creating custom pieces, and often includes LED lights in her crowns, which makes them stand out from the crowd. She even has a section on her site that lists premade crowns for under $15, so if you're shopping on a budget, this is a good place to start. If you want to see examples of her custom orders, give her a follow on instagram
(@BrittsBlossoms) – it'll be worth it!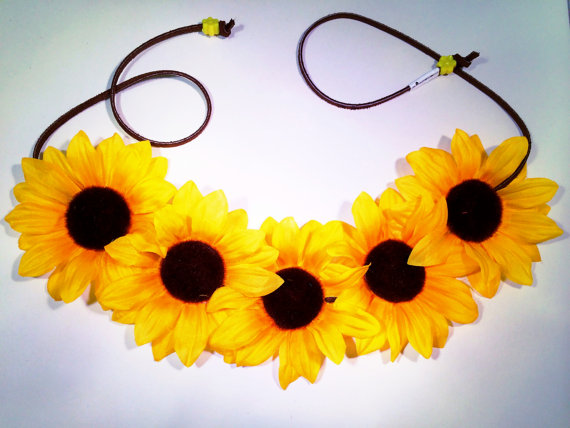 I recently discovered this shop, and am completely and utterly obsessed. As someone who doesn't typically go "all out" for shows, these are the perfet accessories to give you that added flair. Feather Heaven, based all the way in Estonia, is a shop that creates feathered ear cuffs. This is probably one of the most unique shops I've stumbled upon; these cuffs are colorful and affordable, and can complete your outfit. The shop owner, Anna, typically offers free shipping with a special code located in her shop bio, which is great because they're coming all the way across the Atlantic. Make sure you order early, however, as these can take about four weeks to get to you.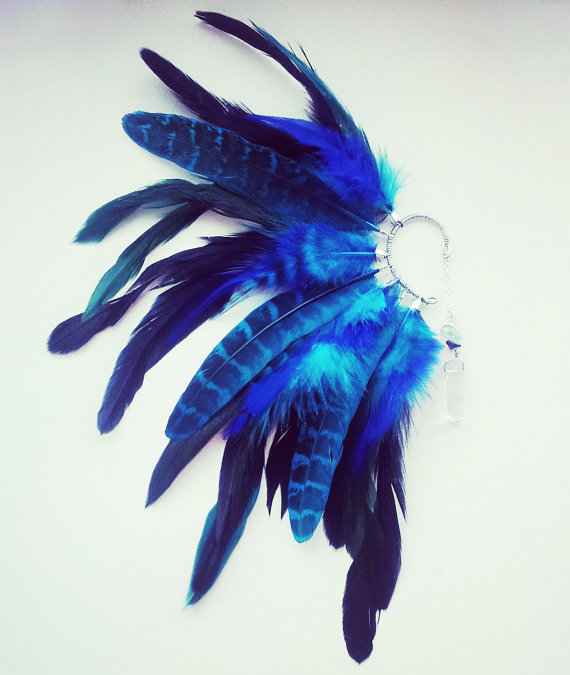 Based in Florida, Gina from Geckomeister creates wire framework for festival season accessories. Samba bras have recently appeared in the rave costume scene, and consist of a wire framework adorned with jewels, feathers, and any else you can imagine. As these are some of the tougher outfits to create on your own, Geckomeister will create the framework and allow you to accessorize how you wish. She specializes in headwear and bras, but will create custom pieces for you at your request. If you are going for the samba look this festival season, be prepared to drop a decent amount of money. Her frames range from about $30-$100, and once you factor in all of the adornments you'll need, your outfit will wind up costing about $200.
Saldana Vintage is an Etsy shop that also has their own website (www.saldanavintage.com). This is the perfect spot for the boho vibe tribe, as the shop sells lots of flowy day dresses and kimonos, which have recently come back into fashion. This shop is ideal for festivals like Coachella, and while it's slightly pricier than most I've featured, the quality of their products makes it worth spending a little bit more. My personal favorite is their American Flag themed long kimono for only $39. They also offer free shipping in the U.S.