What separates a good DJ from a great one? Maybe it's their track choice, or how they transition songs. It could be their stage presence and how they talk to the crowd. Whatever it is, we can guarantee that what makes a DJ great has nothing to do with their gender. So why is it that we see so few women breaking the charts in the dance music world? 
In 2018, only 15 of the 250 artists playing EDC were women. Why is that? When major festivals happen, the artists are selected by who the people want to see. The people booking the shows are trying to find the most popular artists and make sure that attendees get to experience the DJs they love. Therefore, it's our job to start showing these women the appreciation they deserve. 
We need to let the world know that we want a woman headlining the Rave Cave at Tomorrowland. We need to make sure to get our favorite female artist on the top 200 Billboard. These women are working hard to create music for us, so the least we can do is put in some work to make sure it is heard. 
If you don't know where to start, don't worry, we got you. These are 9 of the women we would love to see taking on the mainstage at the next big festival. 
WHIPPED CREAM 
Caroline Cecil (WHIPPED CREAM) has always been a music lover, but not always bass music. She grew up listening to R&B and rap music and didn't fully enter the dance music scene until 2012. However, we believe that worked in her favor. Her music is now referred to as hip hop influenced dark bass, and we think that's pretty special. The dance music community is all about inclusivity and experiences. WHIPPED CREAM puts her roots into her work and creates a sound that is authentically her. 
Photo by @whippedcream

"My vow to you for as long as my heart beats is to keep pushing my own boundaries and limits as a creator of art. To remain passionate, and to always give you all of me" – Caroline
Her story is one of determination. She began expressing herself through music with competitive figure skating but was forced to quit after a serious accident. She lost her ability to embody music and lost a piece of herself with it. That was until she went to her first music festival. She was immediately drawn to producing and her love of music resurfaced, in a huge way. She needed to find a way to share the energy she had experienced with the rest of the world, and wow did it work. Over the past 3 years, she has played sets at EDC Las Vegas, Hard Summer, Shambala, and many more. If you've ever been lucky enough to see one of her sets, you understand why we don't see her slowing down anytime soon.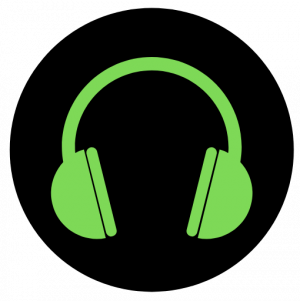 Level Up
Things are always better when they are made from scratch, and that isn't any different when it comes to Level Up. Sonya Broner (Level Up) bought her first board after graduating highschool. Then, while navigating a full college schedule, Level Up focused on perfecting her own brand of music while also training as a hip-hop DJ turntablist. She worked hard and made a place for herself in the New York nightclub scene in both rap and EDM clubs. What we admire most about her story her willingness to do whatever it takes to share her music; and what we like the most is that it is paying off. 
Photo by @levelupdub

"A lot of my tracks are inspired by sounds that are used in my favorite games. My goal is for my sets to feel like a run-through of a video game progressing more and more until you've reached the final boss and ultimately completing the game"- Sonya
In addition, we are huge fans of artists who put their own spin on things.  Level Up includes her love for video games in her tracks by sampling actual songs from them into her work. Now, her wonky pixelated bass is finally getting the attention it deserves. She is currently on tour with Subtronics and Boogie T., and has been announced as a new artist for Zeds Dead Deadbeats lineup.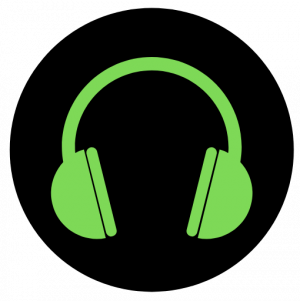 Jessica Audiffred
It's Jessica's world, and we are all just living in it. You might not have heard of Jessica Audiffred, but all of your favorite producers have. The Mexico City native has been dominating the Mexico dance music scene for a while now, playing shows such as EDC and Tomorrowland Mexico. Her distinctive dubstep and trap music has caught the eye of several different dance music giants, such as Skrillex and Flux Pavillion. But, if she has taught us anything, it's that she does not need a man to make her name in the industry. Not only does she produce, but she is the creator of both A-Records and Lunchbox, the first-ever bass-centric radio show in Mexico.
Photo by @jessica_audiffred

"For sure, every time I go somewhere new it's like a breath of fresh air to me, musically and style wise, I try to be a 100% me with my hair colors , my clothing , my sneakers etc but I always find inspiration everywhere to do it, I just love to find new aesthetics around the world" – Jessica
While studying psychology at SAE Institute, she began understanding the importance of the bass music crowd and found a sense of community within it. In 2017, Jessica's image took off and she further expanded her reach into the United States dance music community. She credits a lot of her growth and inspiration to her home in Mexico but felt like it wasn't ready for her to evolve into the EDM Queen she is bound to be. Needless to say, we are ecstatic to have her. It has been less than a decade and she has already accomplished so much. We cannot wait to see, and experience, what she does next.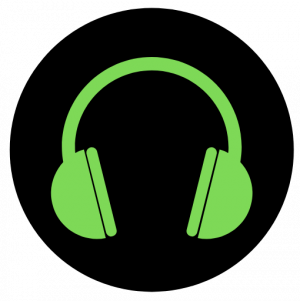 LP Giobbi 
Classically trained piano, but make it… house? That's one way to use a UC Berkely classical jazz pianist degree. She disrupted the house music community with her beautiful work and now travels the world, sharing it with us. However, she is much more than just her piano. You might know her from her label, Animal Talk, co-owned by SOFI TUKKER. You could have seen her at one of the festivals like Hard Summer, Burning Man, Coachella, or Moogfest. Maybe, you don't know her at all, but we hope to change that. She is a force of nature that dominates any stage she takes and breaks any boundary she can find.
Photo by @lpgiobbi

"When I joined an all-female electronic band, I was constantly in the studio song writing and creating but surrounded by male producers. I was actually inspired by Grimes, who produced her own record and then realized that I could also take on that role myself. Overall, there was a lack of representation for women. I knew when I started making music that one day I wanted to build a platform to create a space for women in this industry." – Leah
We are proud to include Leah Chisholm (LP Giobbi) on this list because she has been one of the biggest warriors in fighting to empower women and non-binary people in electronic music. She launched FEMME HOUSE with the intent to reduce the barriers of entry in a male-dominated industry with free educational programs and professional assistance. Even in a situation where promoting her competition could work against her success, she always chose to put her fellow artists first. As Steve Jobs once said, "the people who are crazy enough to think that they can change the world, are the ones who do". She saw an industry where every gender is not treated equally and demanded it to be better. Therefore, it's no surprise the dance music community is better because she is a part of it.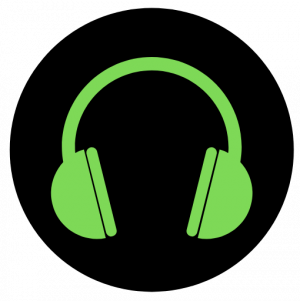 Blossom
For a bubbly, pink-haired, ball of sunshine, you would have no idea that she could drop the bass with the best of them all. Over the past four years, Emilie Fromm (Blossom) has been skyrocketing to her place in the dance music community. London born and Arizona raised, she is already on the fast track to becoming one of the most well-known Pheonix DJs in the game. She has already broken the barrier with her bass house music at shows like Goldrush, Decadence, and Pheonix Lights. Her success stems from a strong work ethic and a willingness to learn.
In her youth, she fostered her love of music as an orchestra member specializing in the violin and viola. In high school, she discovered a new passion for electronic music and took it by full force. After graduating, Blossom was accepted into Dubspot, one of the most reputable electronic music production schools. She made the most of the opportunity and came out a force to be reckoned with.
Photo by @blossom.dj

"I think it's very easy to live life in the fast lane when you're in an industry like this, but it's important to go deeper to create real, lasting value in what you're doing. I'm always yearning for fulfillment in what I do, and I hope someday I can use my influence to inspire and motivate others to care about themselves, each other, and the world!" – Emilie
All that being said, possibly our favorite thing about Blossom is that you can tell that she truly and deeply loves what she does. There isn't a second where she takes the stage without a glowing smile. Her joy is undeniably contagious and radiates to every crowd she plays. She is thrilled to be a part of the dance music community and we are even more thrilled to have her.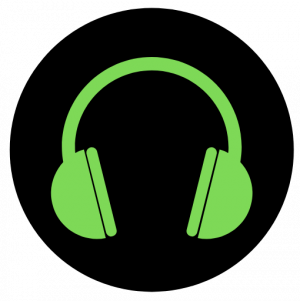 Lucii
Emily Rose (Lucii), is out of this world, and we don't just mean her music. Lucii, a self-proclaimed alien, is sent from the stars to bring her unique Space Bass to the planet earth. All jokes aside, she really is something special. Her psychedelic, wonky beats are bound to get you moving, grooving, and singing along with her. You read that right. The melodic voice you hear on her tracks is all her.
Lucii's career has only started recently, but she is already demanding her place in the dance music community. Not only was she signed to her dream record label, Wakaan, but she is also the first woman to be signed to it. She saw what she wanted, and made it happen. With an attitude like that, there's no way anyone can hold her back.
Photo by @luciithealien

"…People from all over the world get together for a beautiful experience. No one cares what you look like or what you're dressed in you get to be yourself. I think that part is truly beautiful"- Emily
One thing we find especially amazing about Lucii is that she finds passion in her audience. Growing up, Lucii was always a little different. She found herself when she found music and strives to give people that same feeling of community. Even her persona of an alien shows that. She has an obsession with the idea that we aren't alone in this universe. Festivals are amazing because no matter what you believe in or who you are, every person in the crowd shares a love for the music being played. When an artist, like Lucii, plays with that mindset, she creates her own little universe. And, in her universe, all bass heads and wonky lovers have a home.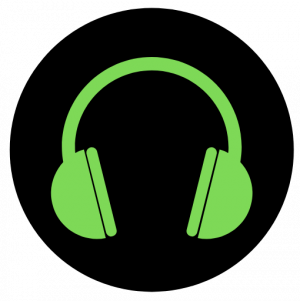 TOKiMONSTA
Jennifer Lee (TOKiMONSTA) cannot be contained in one simple category. She constantly evolving her style and pushing the boundaries of what we know as dance music. She consistently pulls influence from a variety of different instruments and genres. In one set, you can hear everything from her classically trained piano skills to elements of hip-hop.
However, TOKiMONSTA's story goes much deeper than her music. In 2015, she was diagnosed with Moyamoya. The disease causes the arteries in your brain to shrink, limiting blood flow and inducing strokes, aneurysms, or thrombosis. Without treatment, most people with the disease do not live past the age of 40. Even though she was terrified, TOKiMONSTA successfully made it through her invasive brain surgery. A few days after her procedure, she suddenly lost the ability to speak, hear speech, and comprehend music. To her, music appeared to be just an assortment of sounds, with nothing connecting them. She had just begun her rise in the dance music community, and suddenly it was all gone. By the end of the month, she had mostly recovered the ability to speak and understand speech, but music was still lost to her.
Photo by @tokimonsta

"I just try to lead with my best foot forward and be the most honest, sincere person I can be. You know? Make music that means a lot to me. Try to be the best version of myself for everyone else because whether or not I want to be a role model, it is a position I've been put in with the exposure that I have now and it's my responsibility to be an honorable person in that way and really show others that you can be a woman, you can be a person of colour and make really good music that can stand by itself regardless of my own identity." – Jennifer
Through an incredible amount of patience and resilience, she painstakingly began to reteach herself her passion. Her dedication paid off and she produced her first song as the new, strongest version of herself. She didn't stop there. Only 3 months after her surgery, she was back to playing at Coachella and touring. At first, she hid the trauma she had gone through. But, as time passed and the pain began to heal, she realized that she could be a symbol of hope for others dealing with Moyamoya or any other hardship. Her music tells a story of growth and bravery, and we will forever be grateful that she found her way back to the dance community.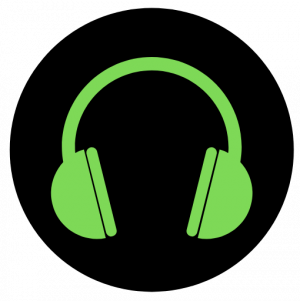 Vampa
For someone who only recently started like bass, she certainly learned how to use it fast. Emily Mucha (Vampa) didn't find her love of dubstep until college. Frankly, she wasn't even that into bass until her first live Zeds Dead show. She saw how incredible live music could be, crediting the insane production value and sensory overload. That was the birth of the Vampa we know and love today. With a combination of filthy dubstep and wobbly frequencies, there is no question that she stands out. At only 21 years old, she has already taken the stage at Lost Lands, Okeechobee, Fractal Beach, and many more. In addition, before this year took a turn for the worst, she was supposed to be playing at shows like Dancefestopia and Bass Canyon. We don't know when her touring days are coming back, but we do know we will not be missing the chance to see her again.
Photo by @vampaofficial

"I'd like to encourage everyone to pursue their passions without fear of what's going to come out of it. The biggest lesson I learned in creating is embracing the freedom to express yourself. Experiment with who you are and what you truly are passionate about in life, great things can come from that as long as you keep pushing on in that space of pure expression" – Emily
When you are intelligent, well versed, and talented, it would be easy to brag. However, Vampa takes the opposite approach. Her view of the world is that we live in uncertainty, and it can be beautiful. She is passionate about the study of dark matter, and how it affects us. To put it simply, she appreciates the value of having both dark and light times throughout life. She incorporates her understanding of the situations she overcomes in her music. Her songs are a narrative of the life lessons she has encountered. Sure, there aren't a lot of lyrics in her songs, but that doesn't mean there isn't a story. The ebb and flow of her wonky beats are symbolic of the variation in life. Don't just listen to her music, feel it. She is sharing a genuine piece of herself with us, and it's our job to hear it.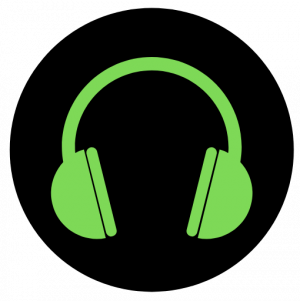 VNSSA
Much like many dance music fans, Vanessa Barnes (VNSSA) found her way into the EDM scene from the punk scene. She got her start in music by playing drums for local punk bands before transitioning to techno and house. If you've heard her music, it definitely shows. Her seamless transitions and bumping vibrations can only be provided by someone who lives, loves, and breathes beats. Lucky for us, beats are in everything. At one of her sets, you hear a mix of house, trance, and even disco!
Photo by @vnssa

"I feel like dance music, especially house and techno, is gaining a lot of new attention and it's our job to welcome people, not shut them out. In the end it's all about love, no matter the gender. That sounds corny, but it's true" – Vanessa
Another cool thing about VNSSA is that you will never see the same set twice. Each time she plays, she mixes live on stage. Her tactic is to keep a playlist of songs that she wants to fit the vibe of the show, but as the set goes on, she adapts her songs to what she feels in the moment and what the crowd is responding best to. Obviously, she has mastered it. From Dirtybird Campout to Coachella, she has been providing her fans with unique, bumping, and shuffling inducing sets. Don't just see her once or twice, see her every time.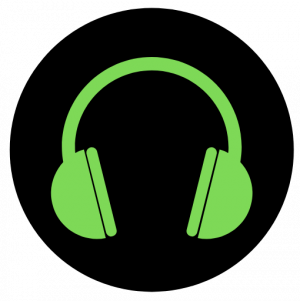 To sum it up, girls are changing the landscape of dance music, and we are so excited. These inspiring women are spearheading the battle to the top of the charts. We are proud to be in a community so accepting and adaptable, now more than ever.
"I'm an artist. I'm not a female artist. I'm a woman and I'm proud of being a woman and I love being a woman. But my art doesn't have a gender and it never has," – Alison Wonderland
Whether you are a woman, man, or non-binary, you are just as human as the rest. And we, as humans, all deserve the right to thrive, achieve our dreams, and go incredibly hard at any festival. We already know that these outstanding women have nothing but untapped potential, and we hope that they can serve as inspiration for any other female DJs trying to make a name for themselves.
Take the time to learn and love these ladies above, and then find some more. Share your findings with your friends, share them with your family, and share them with us. We are always looking for more music to fall in love with, just like you. These ladies rocked our world, and we know it's only up from here.
Cover photo by @whippedcream