After a 2 year hiatus, Dirtybird Campout got the opportunity to return this past weekend at the Waterford Reservoir in Modesto, California. Over 5,000 festival goers flocked from all parts of the United States for the event that many people consider their favorite festival – and our team got the opportunity to see why! Dirtybird Campout (DBC) created a festival atmosphere unlike any other that we have been to. Focused around a "Summer Camp for Adults" theme, DBC hosted a multitude of activities throughout the entire weekend, such as kayaking on the reservoir, an artist-hosted games competition including dodgeball and tug-of-war, a talent show, and roller disco! Throughout the festival, camp counselor Claude VonStroke (Dirtybird label founder) can be spotted participating with campers, playing a set as one of his many aliases, and grinning from ear-to-ear!
Dirtybird Campout was host to two main stages (Birdhouse and Bass Lodge) and a theater stage (Claude's Cabin) that hosted a variety of fun events such as the beatboxing competition, Lovebirds Dating Show, and bingo! The Birdhouse was home to a vast array of both new and old Dirtybird staples. The weekend saw Arnold & Lane, Ardalan, Walker & Royce, Catz 'n Dogz, and many more grace the stage. Over at the Bass Lodge, a wide variety of DJs and live acts performed unique sets. Each day was curated by a different vibe – Friday was ambient and deep, Saturday saw heavy bass acts, and Sunday was dominated by live performances. Acts came from all over the world, such as UK based producer Ivy Lab and even Claude's Cabin got to see some action from Justin Jay's Fantastic Voyage!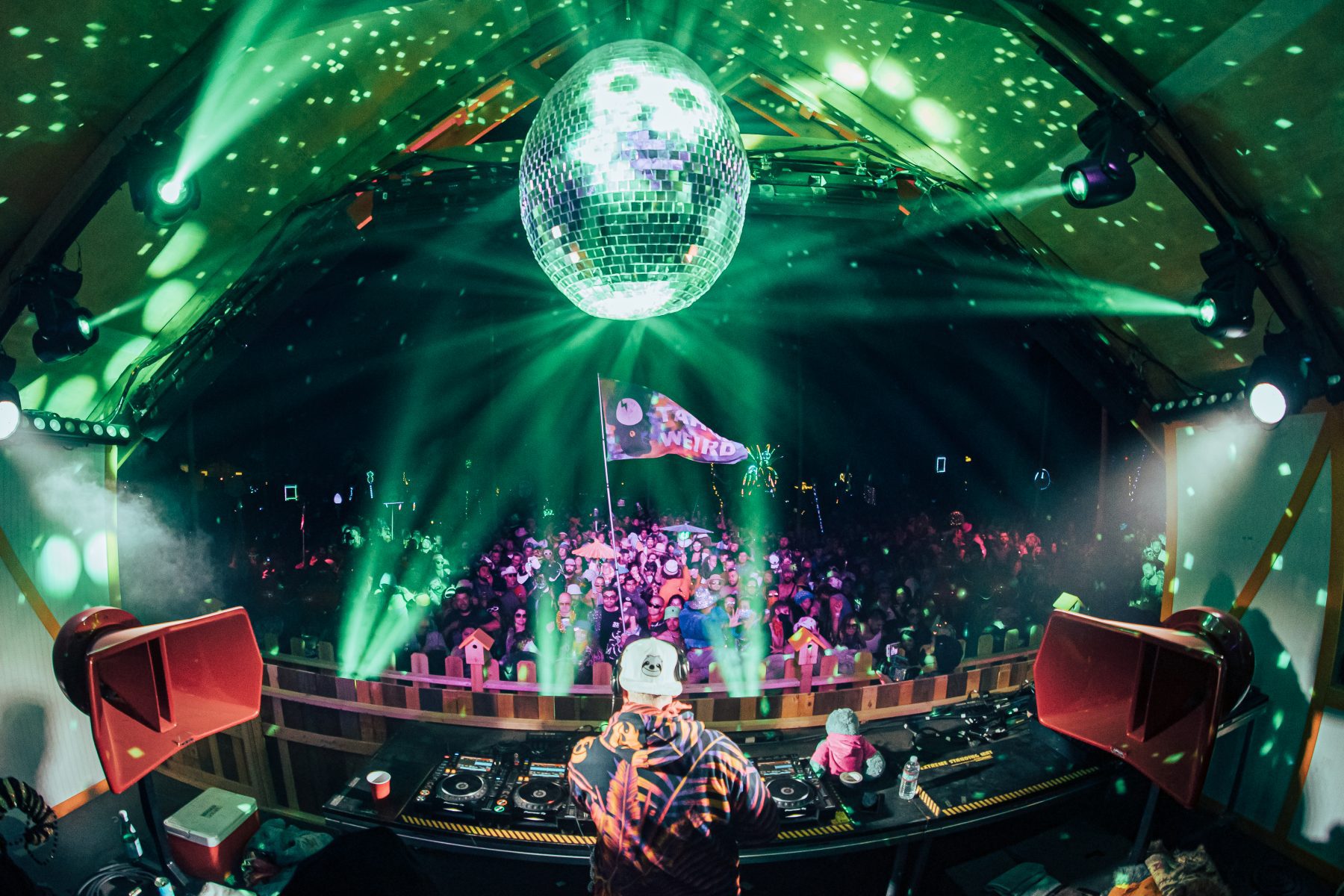 Throughout the course of the weekend, Claude VonStroke (real name Barclay Crenshaw) and other artists led campers through a series of games competitions. Campers were divided into four teams based on the color bandana that they chose when signing up for the game and the team with the most points at the end of the weekend would win! This fun and simple yet important act gives festival attendees a sense of community that is typically not found at festivals of larger sizes. At times, Dirtybird Campout really does feel more like summer camp and less like a festival!
One of the best aspects of going to camp is undoubtedly the food and Dirtybird was no exception. Campers had the option of purchasing a ticket in order to take partake in the events signature Dirybird BBQ meal. Throughout the event there was a wide array of options to choose from, including many vegan options! Various options included fried rice and dumplings, sushi burritos, pizza and more. The Dirtybird family definitely makes sure that campers are staying well fed!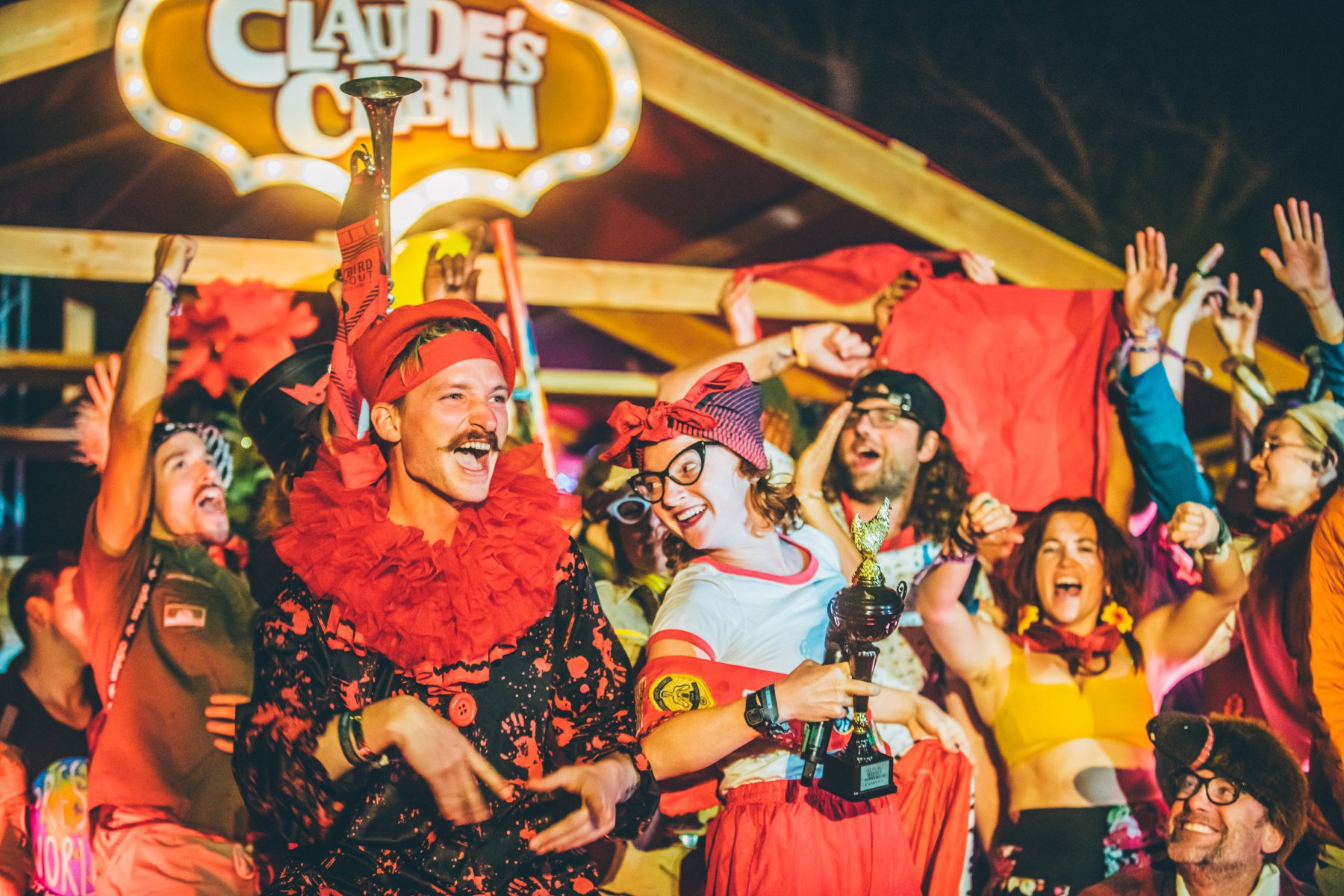 With all the energy and effort that Claude and the Dirtybird team put into the event, it is no surprise that attendees get hooked after just one Dirtybird Campout! During a Q/A session with Claude, we were provided insight into how Dirtybird became what it is today – from the behind-the-scenes efforts of his amazing wife to all the supportive fans and artists who commit themselves to the label. Dirtybird Campout is more than just a festival, it is a gathering of food, music, and community!