Acclaimed Los Angeles venue Academy LA is well-known within the local community and beyond as an iconic location for electronic music events and showcases. After months of closures due to lockdown restrictions, Academy LA has followed suit of other locales with the creation of The Patio to allow an outdoor experience for guests to enjoy. Currently, the county of Los Angeles does not allow indoor dining which has prompted many venues and restaurants to adapt to the current atmosphere by transforming locations into unique outdoor areas that are compliant with social distancing guidelines.
Academy LA is a hotspot owned by the event connoisseurs at Insomniac Events, known for bringing top artists to the stage. For the past several years, Academy LA has been consistently named in DJ Mag Top 100 for nightclubs around the world. The nightclub features a large stage, two stories, and a very popular outdoor area that featured an outdoor bar, comfortable bench seating along the wall, and plenty of space for guests to enjoy or dance outside within hearing distance of the stage. While the inside is closed, the entire outdoor space has been converted into a hip outdoor bar with cabanas, plenty of seating, and trendy decor.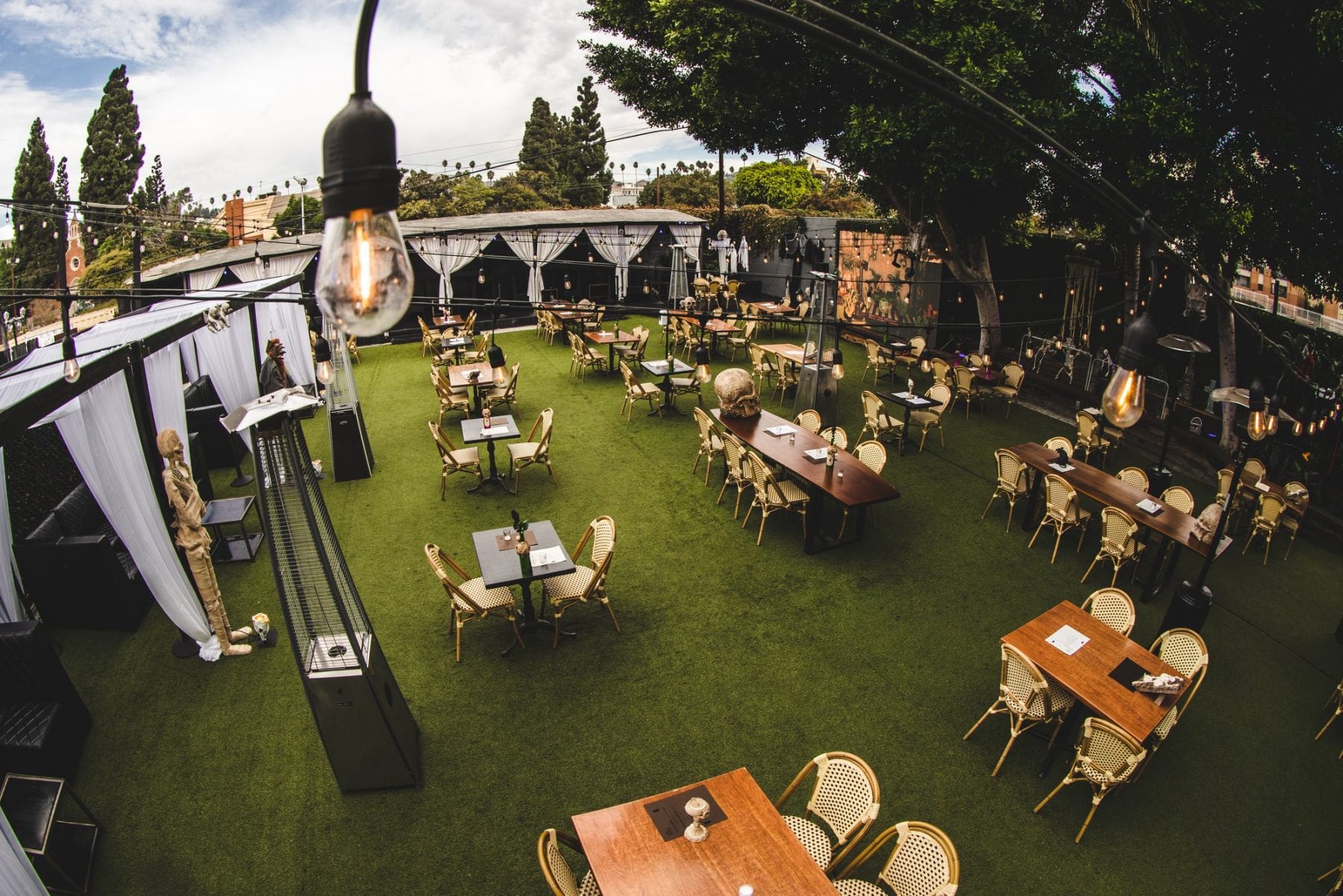 The Patio officially opened this week on Thursday November 5th to kick off the grand opening. The venue will be open Thursdays through Sundays and will include brunch and bottle service options by reservation. At night, The Patio features ambiance lighting and plenty of string lights for the perfect evening under the night sky. In addition, The Patio will be featuring Insomniac live streams on several screens for guests to enjoy the electronic music magic that the Academy LA is known for.
To make your reservation, head here!