Techno is alive and well in South America with more and more destination festivals popping up around the continent every year. Picturesque views, exotic locations, incredible music – it's easy to see why so many events are putting stakes into more events around South America, most notably in Tulum, Mexico. The opportunity to travel and soak in the natural and cultural history all while seeing some of your favorite international DJs is an opportunity too good to pass up, and Afterlife has only fueled the fire with their announcement of their lineup for Sound Tulum.
Iconic duo Tale of Us will be bringing their signature Afterlife sound to Sound Tulum on January 9th, 2018 at the Zamna Tulum cenote from 8 PM to 11 AM. Joining Tale of Us will be Adriatique, Âme, Mathame, Mind Against, Recondite (Live), Return, and Stephan Bodzin (Live). If there was ever an international event worth traveling to, this is the one – Sound Tulum is promising another stellar year of techno in Tulum.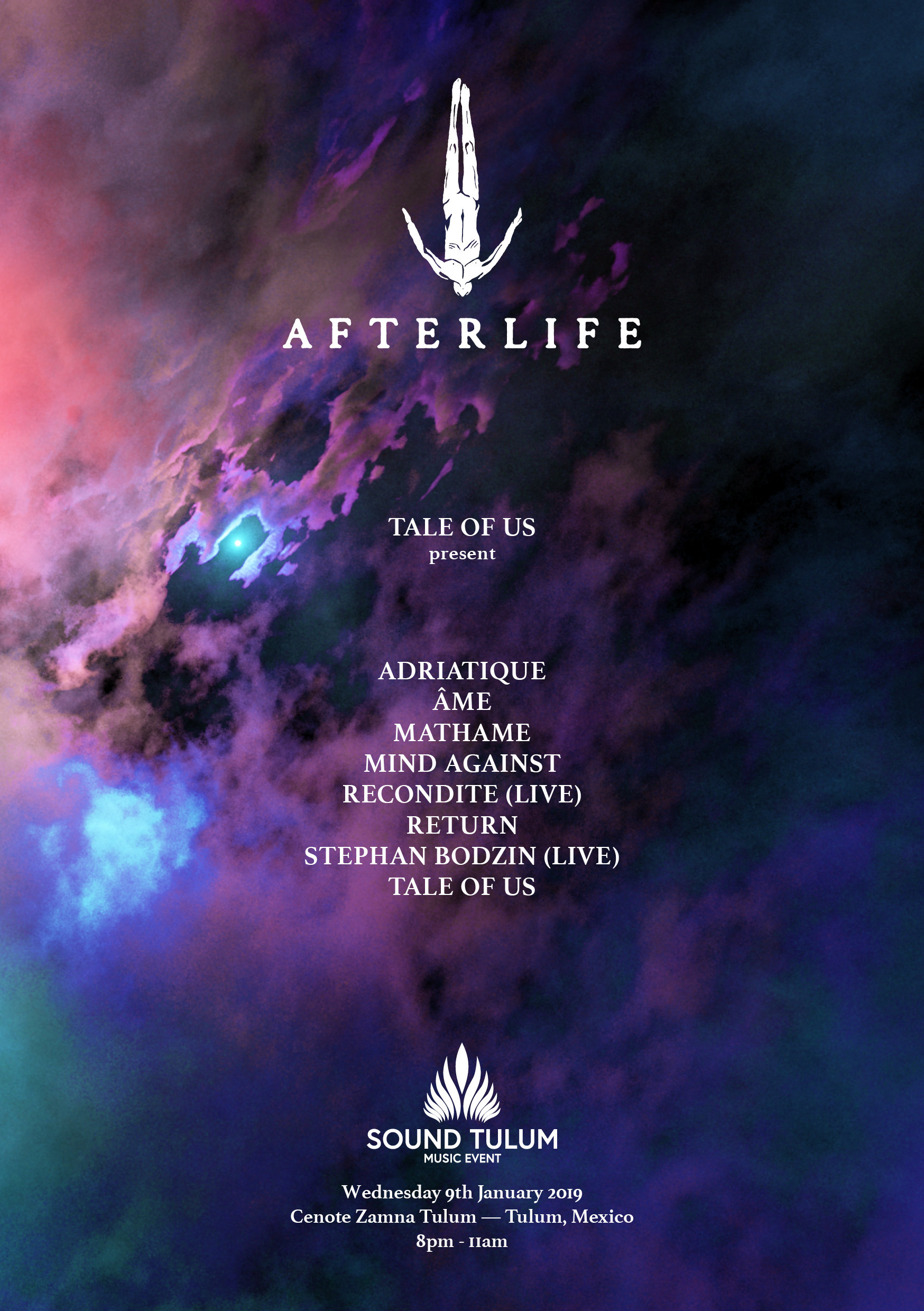 The full Sound Tulum event takes place from December 29th, 2018 to January 13th, 2019 with the very best that the international underground has to offer to converge onto the beautiful and historical site of Tulum, Mexico.
FEATURED PHOTO: Afterlife