Anjunadeep veterans Jody Wisternoff and James Grant are at the helm of Anjunadeep 12, the three-disc album set for release on February 5th, 2021. Jody Wisternoff hails from Bristol in the UK, a legend that has built his career since the age of thirteen and been a mainstay with the Anjunadeep family. Together with Anjunadeep c0-founder James Grant, the pair bring a mix of talent fitting for the upcoming twelfth edition label release. Founded in 2005 by the iconic trio Above & Beyond alongside James Grant, Anjunadeep is a space intended to explore the deeper side of house music compared to the trance counterpart label Anjunabeats.
As the eight collaboration between Jody Wisternoff and James Grant, this album is the most expansive mix with a total of three discs featuring all new music from Anjunadeep artists along with some of their own remixes. The compilation features fifty tracks comprised of a variety of original cuts and edits from Lane 8, Yotto, Ben Bohmer, Tinlicker, Just Her, Joseph Ray & Lakou Mizik, Leaving Laurel, and Duranta & HANA. As always, Anjunadeep brings forth the latest in electronic music talent. The album introduces new artists including Promote, Franky Wah, Rickie Blacker, and Duke Boara as a debut with the Anjunadeep family.
According to James Grant, "This past year has presented many new challenges for our artists, whether coping without gigs, trying to stay inspired musically, or just keeping safe. It would be understandable if 2020 wasn't a very productive year, but I'm pleased to say that the opposite is true, Anjunadeep 12 is our most expansive compilation to date – spanning three mixes for the very first time. It's a testament to our remarkable roster of artists that they've navigated a difficult year with such resolve and creativity, and also to our wonderful community of fans – you have continued to support one another through a shared passion for music. We hope Deep 12 can offer you a little escape, and can't wait to enjoy some of this music together in person with you in the not too distant future."
Checkout the trackless for Disc 1. The trackless for Disc 2 and Disc 3 will be released closer to the album debut. Stay tuned for more from Anjunadeep and the upcoming Anjunadeep 12!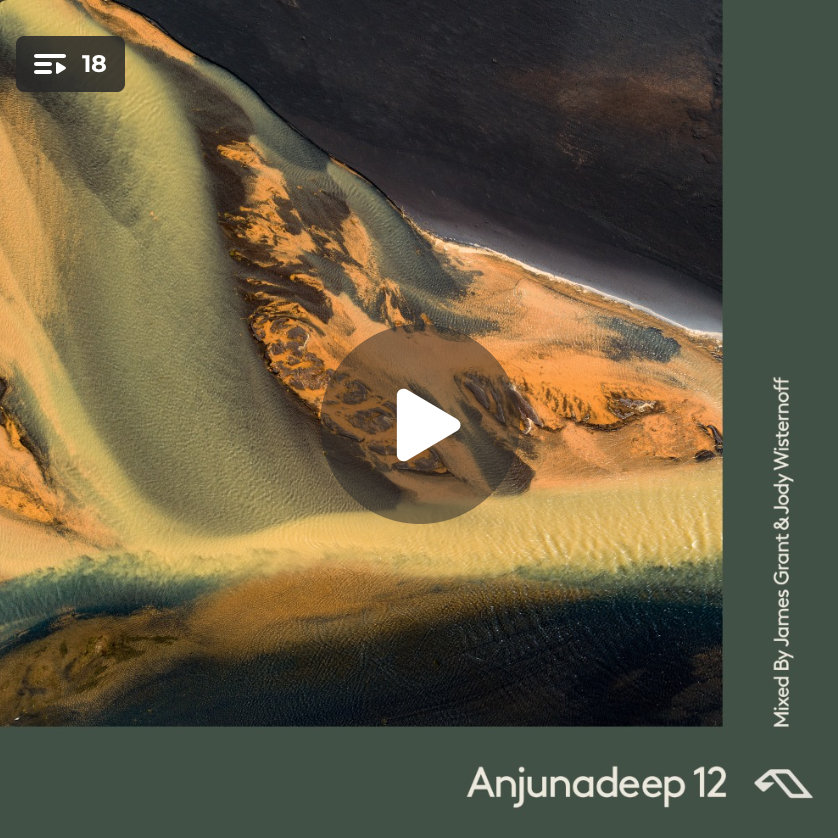 TRACKLIST
Disc 1
Hosini – Froozen
PBSR – Niebla
Lakou Mizik & Joseph Ray – Ogou (Pran Ka Mwen)
Lycoriscoris – Yume
CRi feat. Bernache – From Me
Promnite – Can't Believe
Tom Day & Monsoonsiren – From Afar (Makebo Remix)
Hosini – Balloons
A Silver Mt. Zion – 13 Angels Standing Guard 'Round The Side Of Your Bed (JW & JG Remix)
Jerro feat. Beacon – Go Back Now
boerd – Sanctuary (Jody Wisternoff w& James Grant Remix)
Nordfold – Letter To Lillehammer
Nōpi – Gray Cloud
M.O.S. – Orchidea
Fluida – Welcome Home
Leaving Laurel – Winter In The Woods
Solomon Grey – Kilkee (Jody Wisternoff & James Grant Remix)
Dosem – Magma