Bass Artist, Inclination: Artist Radar
Andrew Harcum, AKA Inclination, is an up-and-coming DJ/producer from Cheltenham, Pennsylvania. The artist specializes in the heavy-bass-hitting genres hardstyle and dubstep. Inclination has a knack for telling stories of his life experiences through his music, which is something we can all appreciate.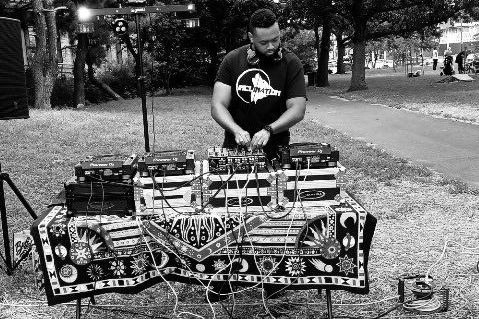 Inclination has always had a strong passion for music and had been in the EDM scene since 2010. His inspirations range from Wasted Penguinz, Zynon, Seven Lions, Kayzo, and Illenium. After he received his bachelor's degree in psychology, he decided to put his all into pursuing his music career.
After two years of pouring himself into producing music, Harcum released his first single "Allopsychic" on LoverLoud Records in 2021. The track was listed on Hardstyle.com's Top 100 chart. Not long after, Inclination released "Burn It Down" under K1 Recordz. To listen to Inclination's tracks on Spotify, click here.
Inclination will also be releasing an EP called Evocation on March 18th. The EP is a reflection about a closed chapter in the artist's life and moving into the next stage of his life. Included are melodic dubstep tracks "Alone" and "Again & Again." EDM Maniac had the privilege of listening to both of the tracks before they came out and here is what we have to say about them:
Alone:
"Alone" is a lyrical song that tells the story of a relationship that is slowly cracking and falling apart. The listener can feel the emotion of hurt and helplessness, which is relatable to many, as many of us have experienced this type of heartbreak before. Though it tells the story of heartbreak, the song includes future bass-like drops that are enjoyable. If you like being in your feels and enjoying a song that you can lightly headbang to, this song is for you.
Again & Again:
Similar to "Alone", "Again & Again" is an emotional track. However, the song's drop is a lot more aggressive than the drop in "Alone." The track features female vocals and speaks about the many sacrifices and obstacles a person would go through for someone that they love. If you are a fan of Ophelia Records, this song might be something you would enjoy!
As mentioned before, these songs are unreleased and will appear on the EP coming out Friday, March 18th. Make sure you follow Inclination on Spotify, so you don't miss out on these great tracks!