Rafa Barrios is a young DJ and producer from Seville, Spain who enjoys spending his time producing music, working out, and working on his new label. Rafa Barios has released music on some of the most prestigious international techno labels around the world including Intec, Stereo Production, and Blackflag Records. Many consider Rafa Barrios to be one of Spain's best talents who has continued to diversify himself and his musical skillset. Rafa began DJ'ing at just 14 years old and his ability to produce music at a young age allowed him to receive exposure from some of the biggest names within the dance music community. He has received praise and support from Carl Cox, Luciano, and Marco Carola, among others. Rafa's continued success and support from other big-name artists have allowed him to perform his music in beautiful venues around the world.
Before the pandemic, Rafa was performing at Cielo and Pacha in New York City as well as Club Space in Miami and Riviera in Madrid. Rafa was able to perform at The Miami Music Week in Miami as well as the BPM Festival at Playa del Carmen in Mexico. In 2012, Rafa created his own house music label, Dood Records but has now transitioned to more deep and tech-house sounds.  He has been mentored by one of the most iconic musical duos from Spain, Chus & Ceballos, who have helped nurture and propel Rafa Barios's career throughout the duration of their mentorship. Rafa is currently working on a new album as well as his first release with Audiocode Recordings.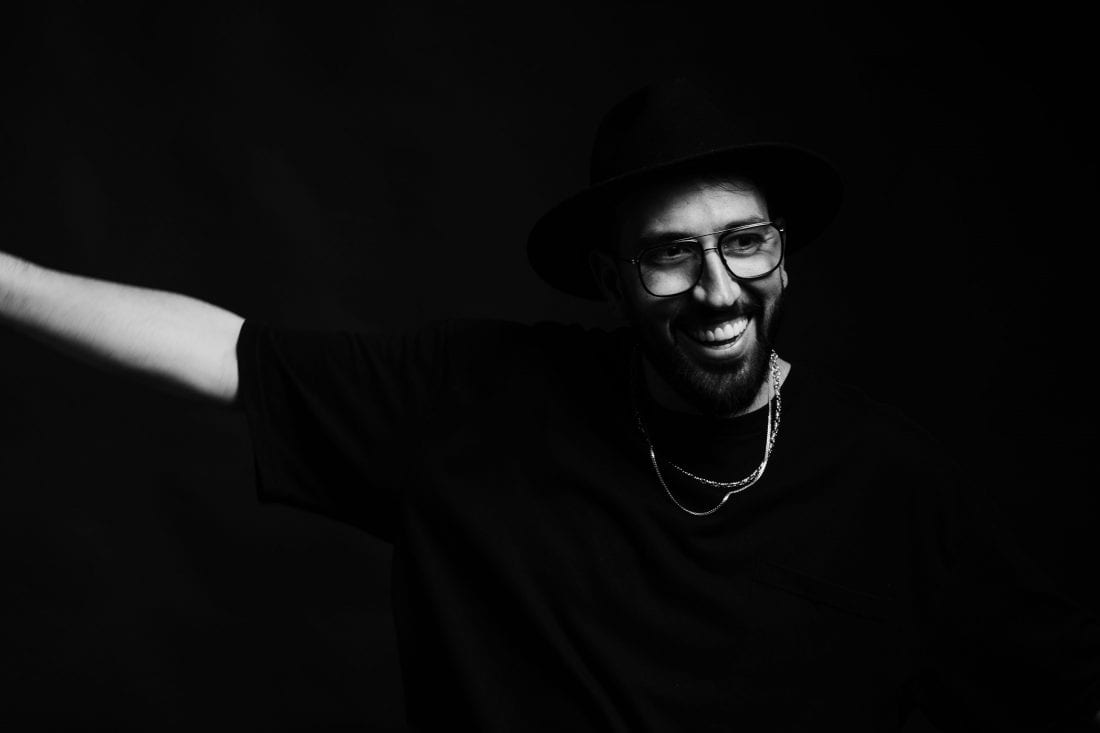 We were able to sit down with Raul before "De España, Con Amor" (With Love, From Spain) to discuss quarantine, his career as well any upcoming projects he is currently working on. "De España, Con Amor" was filmed at the Circuito DR7 in Tarancón, Spain, and will premiere Friday, February 19 from 8 PM PST -12 AM PST on Insomniac TV's Twitch and YouTube channels.
EDM Maniac: Hola Rafa, how has quarantine been for you? How have you been spending your time during these times? What have you been working on?
Rafa Barrios: Hi thank you, I am fine. Quarantine was at home, a lot of time chilling with my family, and a lot of work in the studio making more releases.
EDM Maniac: That's awesome to hear. What sort of releases have you been working on? Anything you would like to share?
Rafa Barrios: For music, I have a lot of releases. For me in December, I released a new label. I am currently working on my YouTube page for the new label as well.
EDM Maniac: Congratulations! Is there anything you miss about life outside of quarantine? Do you miss performing live and meeting your fans?
Rafa Barrios: I miss the party, the people, and traveling around the world. The party!
EDM Maniac: Are you excited about the EDM Maniac and Insomniac TV livestream? Is there anything else you would like to say to your fans?
Rafa Barrios: Thank you to Insomniac TV and EDM Maniac!
Make sure to tune into Rafa Barrios' performance at the Circuito DR7 in Tarancón, Spain by tuning in to InsomniacTV's Twitch and YouTube channels this Friday to see his epic live stream performance.