Over the past twenty years, Spain's reigning techno queen Fatima Hajji has made a name for herself across the globe as a female powerhouse in the electronic music industry. From owning her own labels to hosting her own techno radio show, Fatima Hajji is talented in multiple realms with a humble soul complimented by a fiery energy as soon as she steps in front of a dance floor. Her passion for music and for sharing this energy with others is undeniable, emanating from her entire being through her fingertips as she touches the deck.
The backstory of Fatima Hajji is as multifaceted as her career today, serving as inspiration to anyone with a deeply ingrained passion that remains a hobby or that they have yet to pursue on a greater level. Working at a young age in her mother's grocery store and joining her father for rides during his job as a truck driver, the now global star took a winding path into the world of electronic music. But it was the work at the store that gave her the financial means to pursue music, and it was the rides in her father's truck listening to Arabic music that gave her an everlasting passion. By the age of 18, Fatima Hajji turned her hobby of DJing into a quickly growing career.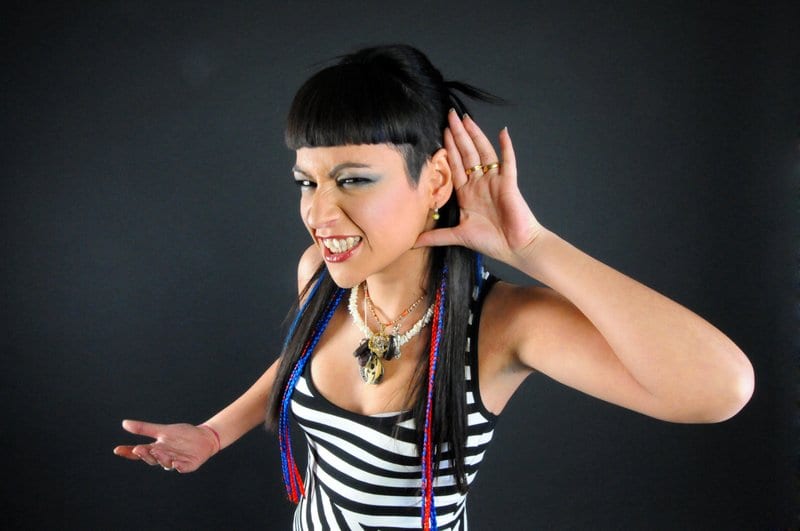 While her father's love for music nourished her interest, her older brothers were the first to introduce her to techno. On a fateful day walking through the streets of Madrid, Fatima Hajji came across an advertisement for mixing lessons at a local record shop. She began taking lessons secretly, never mentioning it to her friends or family (including her brothers). After a mere two months, Fatima Hajji not only learned how to mix, but she learned on vinyl. It was during these two months that she developed what she refers to as an "addiction" to techno.
Quickly recognizing her talent, her teacher enrolled her into a local DJ competition in Madrid.At the age of sixteen years old, Fatima Hajji was scheduled to perform in front of a nightclub despite never having been to one due to her age. Her brothers discovered through friends that her name was on club fliers. When she stepped on stage that night, she was stood in front of friends and family, ready to share a talent that was unbeknownst to them. She won that competition, a young girl in a very male-dominated industry two decades ago. It was that night that solidified her passion for music, for techno, and for creating uplifting energy within a crowd. According to Fatima Hajji during an interview with EDM Maniac, "The most important for me is to feel the energy of the people. This means so much to me."
Today, Fatima Hajji is one of the most respected names in the electronic music scene and a leading lady in techno. Her energy and passion have never wavered, continuing to share the emotions ingrained in music with others. With live music shows temporarily suspended due to lockdowns, Fatima Hajji has spent time refining her skills in the studio and working on new projects. Per Fatima Hajji, "Quarantine was so hard, but I had time to make a lot of new music." Until she can get back to sharing her love with crowds, Fatima is doing her best to persevere through quarantine and making the best out of it by staying positive. With a new album set for release later this year, there is certainly a lot to look forward to from this incredible artist!
Make sure to tune into Fatim's set at the Circuito DR7 in Tarancón, Spain by tuning in to InsomniacTV's Twitch and YouTube channels this Friday at 8pm PT to see her live stream performance.