Last week, famed Belgian festival Tomorrowland asked electronic music fans around the world to choose their favorite anthem of all time as part of the Tomorrowland Top 1000 list. Millions of fans cast their vote in choosing Avicii's iconic track 'Levels' as the top anthem in electronic music history, beating out other classics from Swedish House Mafia, Martin Garrix, and David Guetta. The win is unsurprising considering the mark the late Avicii left on the music community and the brilliance of the track itself.
Avicii (also known by his real name Tim Bergling) began producing music at the age of sixteen, quickly garnering attention from top DJs and producers worldwide. But it was in 2011 that Avicii skyrocketed to fame with this track 'Levels,' which became a major hit by that summer after being debuted at Ultra Music Festival in March of 2011. After the official release date in October 2011, 'Levels' topped dance music charts around the world and was hailed as the greatest track of all time by leaders in the electronic music industry and beyond.
The track was a breakthrough for a new style of electronic music that was made unique by Avicii, with a strong focus on positive vibes and uplifting rifts that became his signature. In 2011, Avicii brought the revolutionary track 'Levels' to Tomorrowland as he solidified his place as one of the most beloved DJs in the world. Later in 2013, the hit song earned a Grammy nomination and that same year Avicii was awarded Favorite Electronic Music Artist by the American Music Awards (AMAs).
Avicii went on to become well-known for his unconventional mixing of genres, pulling influences from older decades and even country music to create dance tracks that were nothing short of legendary and inspirational. He rose to fame as a beloved figure in the electronic music community, where he will always hold a place in the hearts of fans, producers, DJs, and more. In 2018, Avicii took his own life after a long-term battle with mental health issues and depression in news that shook the music industry and fans to their core.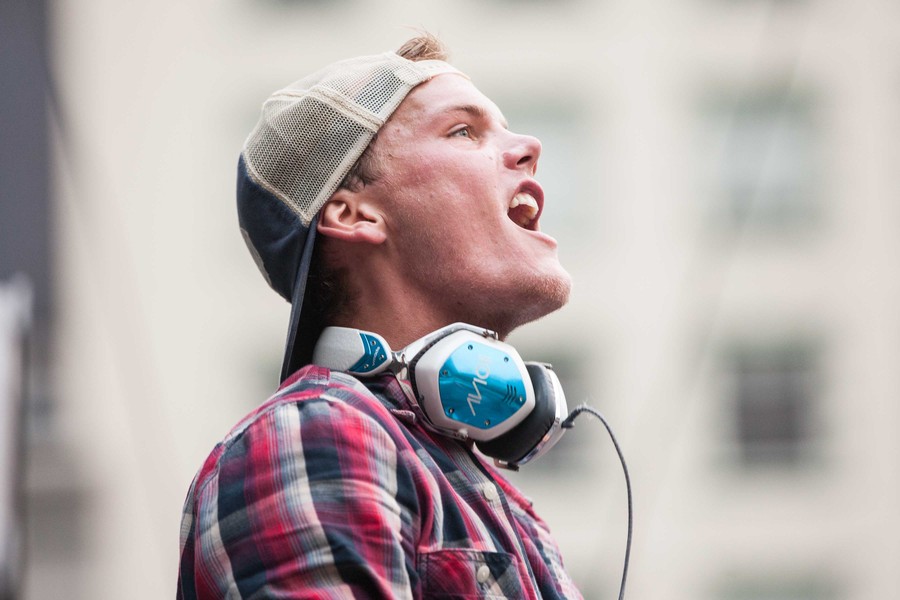 For those that remember the time when 'Levels' peaked, you will recall moments at sets and festivals that filled the space with positive energy unlike any other whenever this track was played. It is no surprise that Avicii and 'Levels' took the top spot as the favored anthem for Tomorrowland fans. After receiving the news, his father Klas Bergling did an interview with One World Radio to accept the win and show appreciation to his fans:
"My wife and I are really grateful that the People of Tomorrow have selected 'Levels' as the number one and their favorite record in the history of Tomorrowland. It means a lot to us and to Tim's legacy, and of course his fans around the world. It's a real honor. At the time, I didn't know the record was going to be as big as it is now, but I did really like it from the start. It has such a positive intro and I was very surprised because I had been listening a lot to Tim's house music. He took unexpected steps when he was composing and producing, and I think the mix of Etta James and house music and the way Tim did it, was amazing."
For fans, we will continue to remember the moments that were defined by Avicii songs throughout the years. 'Levels' will always hold a place in our hearts and continue to remind us of a defining time in electronic music with the memory of Avicii raising his hand in the air paired with a smile on his face. With this track being crowned as the anthem of Tomorrowland, we look forward to the many tributes at future events as we dance away remembering the good feelings Avicii brought to our lives.