Today, Beatport, the global dance music entity, announced a new live stream fundraiser to support humanitarian efforts in Ukraine. The stream is entitled "ReConnect In Solidarity with Ukraine," and it will feature 20 different artists from all over the world including Chris Liebing, Nicole Moudaber, and Julia Govor.
The stream will begin Sunday, March 13, 2022, at 1AM EST and run continuously for over 20 hours. For viewers on the west coast of the United States, the stream will begin Saturday, March 12, 2022, at 10PM. The broadcast will include solo artist streams as well as live events in New York, Lisbon, Sydney, and more locations.
All money donated during the stream will go towards Choose Love Ukraine, an organization offering emergency medical care, food, shelter, clothes, support for the LGBTQIA+ community, and more services for those fleeing Ukraine in the face of the conflict.
"Over the course of the past few weeks, we've seen the world unite in support of Ukraine and the ongoing crisis faced by its citizens. Beatport stands with Ukraine, and wants to do our part in helping the country by hosting another ReConnect event directly benefiting Choose Love Ukraine, a fantastic charity helping citizens safely flee the country," said Robb McDaniels, CEO of Beatport.
Check out the full roster of artists for ReConnect In Solidarity with Ukraine below. The stream will be happening on Twitch, Facebook, and YouTube.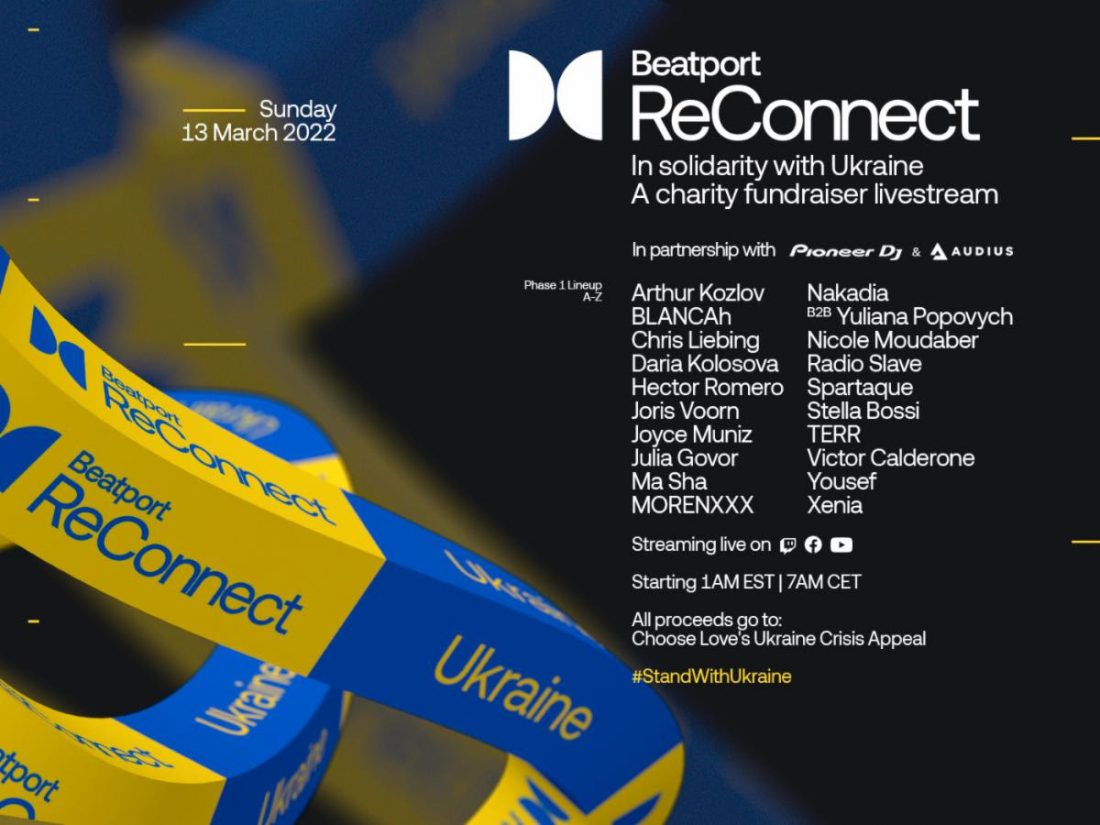 Featured image provided by Nicole Moudaber