All the excitement regarding this years Beyond Wonderland is to no surprise. The hype was first recognized when the Beyond Wonderland Card Game was released which gave us some sneak peaks into this years lineup. We have advanced a little further and are so excited to finally have the full lineup. We now know exactly who will be taking us down the rabbit hole on March 22-23 at the Nos Events Center in San Bernardino.
Beyond Wonderland is known for it's intimacy; so it only seemed fit to throw in some huge names for this years edition. The artists that are really at the forefront of the lineup are big names like Armin Van Buuren, Aly & Fila, deadmau5, Rezz, Rusko, and ZHU.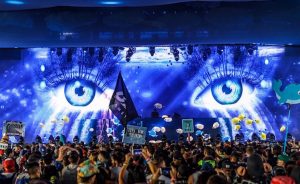 We are almost positive that Beyond Wonderland is in such high demand this year because of the legendary and "hard to catch" artists that are set to perform. The fact that deadmau5 will be taking the stage in just 6 weeks is something that will be going down in the books. He's known as one of the leaders in EDM and we can only hope he'll be bringing his cube to the mau5trap stage. Just back in November, we had the privilege of getting some more deadmau5 music with the release of 'mau5ville level 2′. Be sure to watch out for his new hit song from the album "Drama Free" which includes Canadian singer Lights.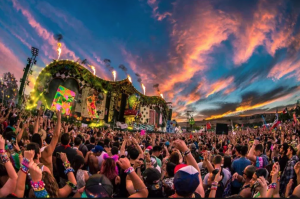 The next must see act coming to the rabbit hole is ZHU. It's been clear that many attendees are making the trip to San Bernardino to see this never before seen Beyond performer. ZHU has only been getting bigger since he first gained popularity in 2014 and has had immaculate hits ever since. Back in December, ZHU told the public he'd be dropping out of his Dune Part II tour in order to focus on creating new releases in time for festival season. Since then he's released his most recent album 'RINGOS DESERT' and we can be sure to get a listen of that during Beyond.
Next up is debatably the best female DJ in todays electronic music industry; and that's Rezz. There's no one else in the game like her right now and she's made such a landmark of herself as she combines multiple genres of edm music together into one such as bass and dubstep. She travels all over the world and it can be hard to be located somewhere that she's actually playing as she's in such high demand all the time! Just a few months ago, not only did she join the mau5trap label,  she blessed her listeners with a new album called 'Certain Kind of Magic' that gives you the full effect of what she's capable of.
Beyond Wonderland always has the most incredible stages, and this year they will be throwing down with the best hosted stages from Bassrush, Dreamstate, Basscon, Insomniac Records, and last but not least, a brand new mau5trap stage exclusively created for Beyond Wonderland. That is simply a guarantee for a good time.
Check out the lineup below and grab your tickets here. 
Beyond Wonderland SoCal 2019 – Lineup By Artist:
Aly & Fila
Andrew Rayel
Armin Van Buuren
ATTLAS
Audien
Audiofreq
Badklaat
Benda
Bijou
Camo & Krooked
Carnage
Codes
Cold Blue
Cray
Darren Styles
David Gravell
Deadmau5
Deorro
Discovery Project
DJ Isaac
DJ Stephanie
Don Diablo
Dr Phunk
Dubloadz
Ekali
EPROM
Eyes Everywhere
Fatum
Feed Me
Flux Pavilion
Ganesh
Ganja White Night
GRLSKOUT
Habstrakt
Hook N Sling
i_o
J. Worra
Jay Robinson
JOYRYDE
Kendoll
Kristina Sky
Lady Faith
Lil Texas
Liquid Soul
MADDGRL
Moki
Monstergetdown
No Mana
Noizu
RAISER
Rawtek
REZZ
Rusko
Sage Armstrong
Said The Sky
Salvatore Ganacci
Seven Lions
Someone's Daughter
SOOTHSLAYER
13
Timmy Trumpet
Wax Motif
Wenzday
YehMe2
Zhu