Who would have thought that festival camping would be such a big thing? Spending a weekend raging in the heat seems best complimented by going to a hotel with a nice hot shower and comfy bed. However, thousands of ravers across the world are opting out and choosing to stay in tents and clean up in communal showers instead. It doesn't seem all that appealing until you try it. Camping at a festival brings a whole new level of excitement to an event. Sure, you give up some basic comforts, but the pros far outweigh the cons. A festival campground has evolved into a weekend-long non-stop party, especially with Bonnaroo.
When camping at a festival, you are fully immersed in the culture and music. Often events have extra sets or special activities only open to those who are camping. Plus, you get to meet and party with incredible people in neighboring tents. This quickly growing camping trend is becoming a new staple of festival culture, and Bonnaroo is leading the charge.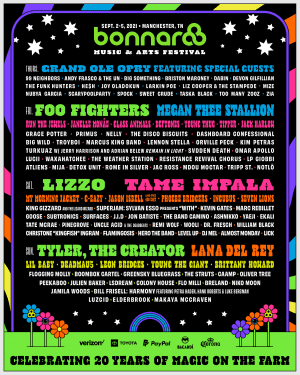 While Bonnaroo has offered camping for a while, they have just announced that they will be opening their campgrounds the Tuesday before the event at 8:00 AM. That means six whole days of Bonnaroo partying is now available to those who want to camp. The new system allows campers to choose what day they would like to arrive and should drastically cut down on the wait times to get into the event.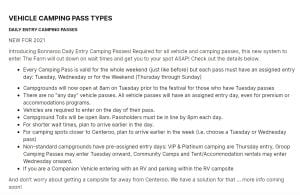 The Bonnaroo campgrounds are held at The Farm right next to the event and offer a huge variety of camping options. While the festival is known for its stellar lineup and awesome vibes, they have taken on another reputation. Campers are encouraged to spice up their space with decorations and activities that promote the community vibe and maximize the fun. The campgrounds are full of crazy set-ups. They've seen everything from massive climbable dome structures to school buses that host bongo drum circles.
Y'all look so beautiful from up here!
Can you stay with us on The Farm forever? #bonnaroo pic.twitter.com/XP1s5mwpSB

— Bonnaroo (@Bonnaroo) June 14, 2015
Bonnaroo camping has a passionate and dedicated following. One of our favorite yearly set-ups has to be by the SooperGroop community. SooperGroop brings a unique, interactive camping experience to the festival that's much more than just a place to sleep. Each year, the group chooses a theme for their area and fills it with decorations and activities. In 2016, at their AquaRoo site, they had a bloody mary bar, omelet station, solar-powered electricity, sensory pool, stage for stand-up comedy, and DJ setup. Incredibly enough, these festival-goers are not paid or sponsored by the festival. They are just an awesome group of people dedicated to bringing love and excitement to anyone who wants to celebrate Bonnaroo with them!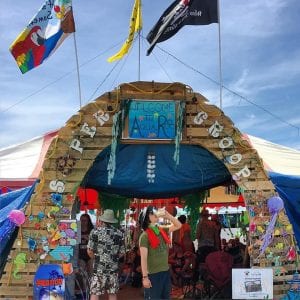 The Farm fosters such a welcoming and creative energy, and everyone is always willing to share a piece of their weekend home with you. However, if you just want to stick to a more standard camping vibe, there are still many choices available for you! They offer spaces for RV parking, glamping and even have an option where they provide the camping materials for you. Check out what they have to offer here.
Featured photo by Bonnaroo