German DJ and record producer Boris Brejcha is welcoming a new show that will stream live around the globe. Three-time zones, three concerts, and multiple camera perspectives will all be present for this incredible event. Europe & Africa, Australia & Asia, as well as North and South America will each stand for one unique concert broadcasted live to your device.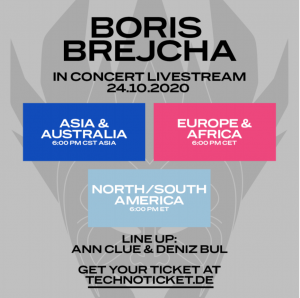 Watch Ann Clue, Deniz Bul and Boris himself perform live on an exclusively built stage premiering a carefully curated LED light show along with newly-designed visuals to create a once-in-a-lifetime experience for fans across the world. Don't miss this special event broadcasted on October 24th. Get your tickets here.
Join the Facebook event by clicking this link.