Over 60,000 people this weekend will be heading out to the Nevada desert for an experience unlike any other. The 27th annual Burning Man opens Monday and amongst attendees will be countless Art Installations which are a pillar of the Burning Man culture.
In case you're not heading out this year, below are 7 installations making their way to the Playa.
SUPER POOL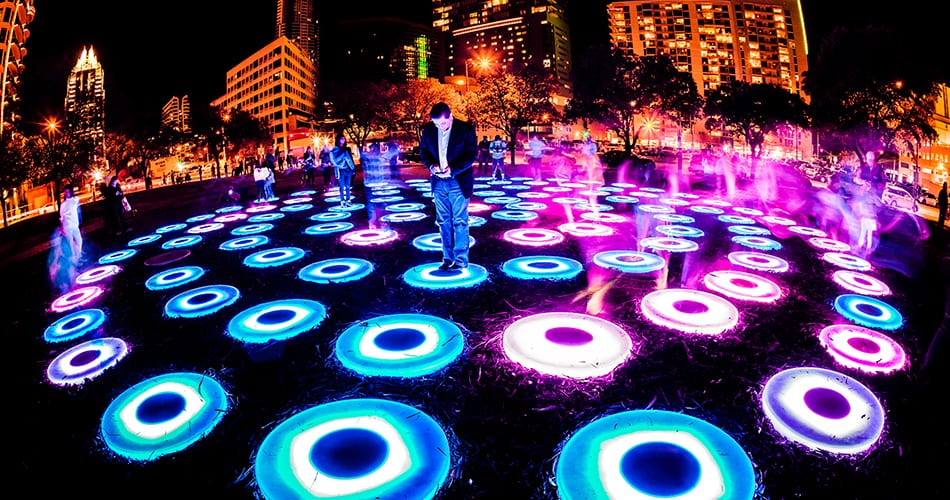 The Pool is an environment of giant, concentric circles created from interactive circular pads. By entering the pool, you enter a world where play and collaborative movement create swirling effects of light and color. Imagine a giant canvas where you can paint and splash light collaboratively. For Burning Man this year we would like to do something we have never done before.
"We would like to bring and install a Super Pool, or "POOL", which would consists of a giant double-sized version of the existing Burning Man grant-supported and BRAF-supported sculpture."
EMBRACE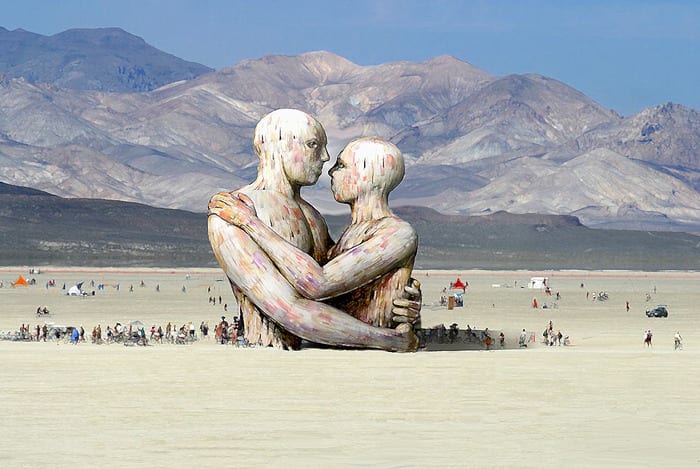 Embrace is a 7 story tall wooden cathedral-like sculpture of two human figures in an embrace. It is a spiritual center dedicated to the moment and our relationships with our loved ones.
"We hope to create a new tradition at Burning Man of a third recurring structure dedicated to the now."
MINARET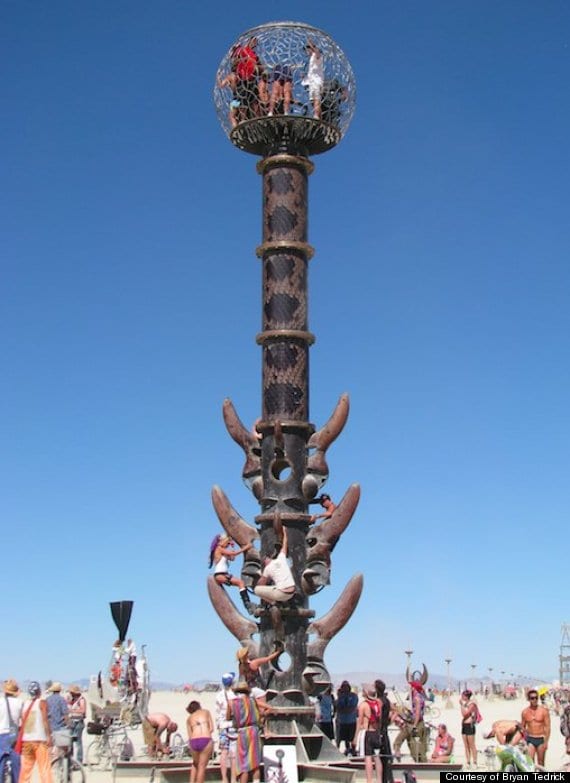 Minaret is a beacon guiding people. It is also a sanctuary to climb into and rise above the fray. It is a power spot suggestive of a totem, spinal cord, and mushroom all rolled into one.
DREAM BOX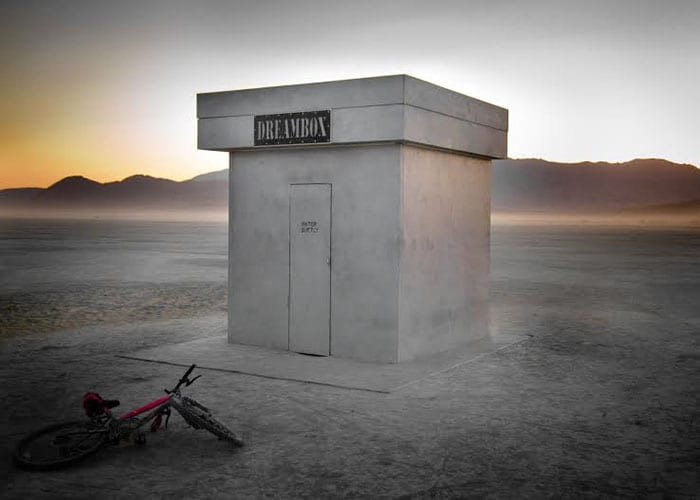 The Dreambox is a video booth that allows you to input your email and record a statement of your life's dreams, goals and intentions into a HD camera. Your video will then be linked to your own private account on a brand new web platform specifically designed to allow other people to follow and support your dreams. It also includes an outdoor theater, where your dreams can be watched by other burners during the week.
BIKE BRIDGE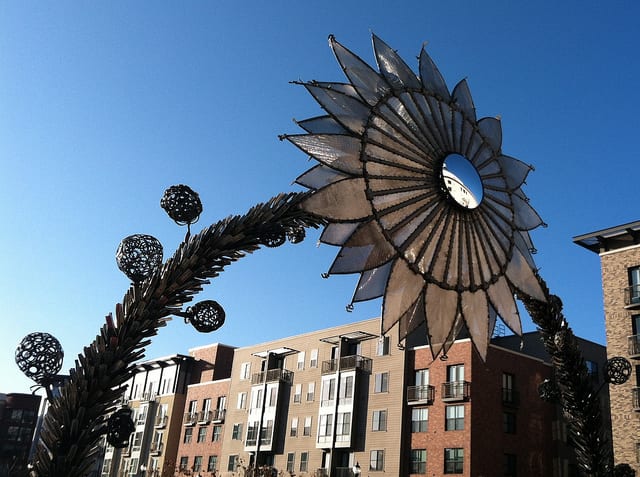 The Bike Bridge is a collaboration with the youth of Oakland. The twelve enrolled participants, all young women, began the project with classes in welding and art-bicycle creation. The program culminated in the collaborative creation of a large-scale sculpture made of reclaimed bicycle parts.
LOST NOMADS OF VULCANIA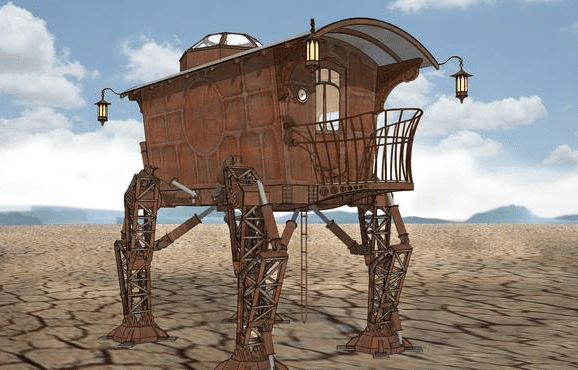 Lost Nomads of Vulcania is a steampunk-inspired gypsy encampment featuring the Teluriz, one of the few remaining Vardo Class Steam Walkers built by the last surviving members of Captain Nemo's crew. The intrepid explorer will be able to enter the Teluriz through the hatch and contemplate the mysterious disappearance of the crew and the ephemera left behind.
RETURN OF THE RACKEN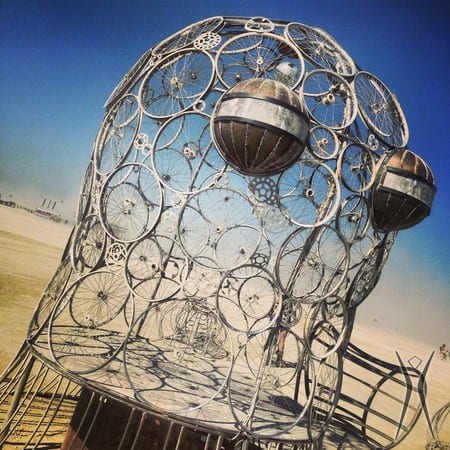 Return of the Racken! is a giant 9-piece octopus bike rack that is able to hold over 100 bikes at any one time. With glowing eyes and illuminated suckers, The Racken! will draw you within reach so that it can invite you inside its head where you'll find a nice little chill space. The Racken! is skinned in reclaimed bike wheels and gears that cast fantastic shadows at sunset.