Intense snow from the winter storms earlier this week has forced Yosemite National Park to close until further notice.
The snowfall broke a 54-year record with 40 inches of snow this past Tuesday, far surpassing the previous record of 36 inches.
The park was closed while rangers and staffers worked to clear roadways, remove snow off roofs before they collapse, restore power, and provide supplies. Despite the record-breaking weather event, no injuries were reported.
Yosemite initially announced it would close for the storm but planned to reopen by Thursday. But after additional snowfall through Wednesday, officials announced the park would remain closed without a specific date to reopen.
A spokesperson for Yosemite and a park ranger for 27 years said about the historic blizzard, "In all of my years here, this is the most snow that I've ever seen at one time. This is the most any of us have ever seen."
The intense storm affected all of Southern California this past weekend including several festivals like Skyline in Los Angeles and Wasteland in San Bernardino. Both festivals saw extreme cold and large amounts of rain plus the resulting flooding and mud.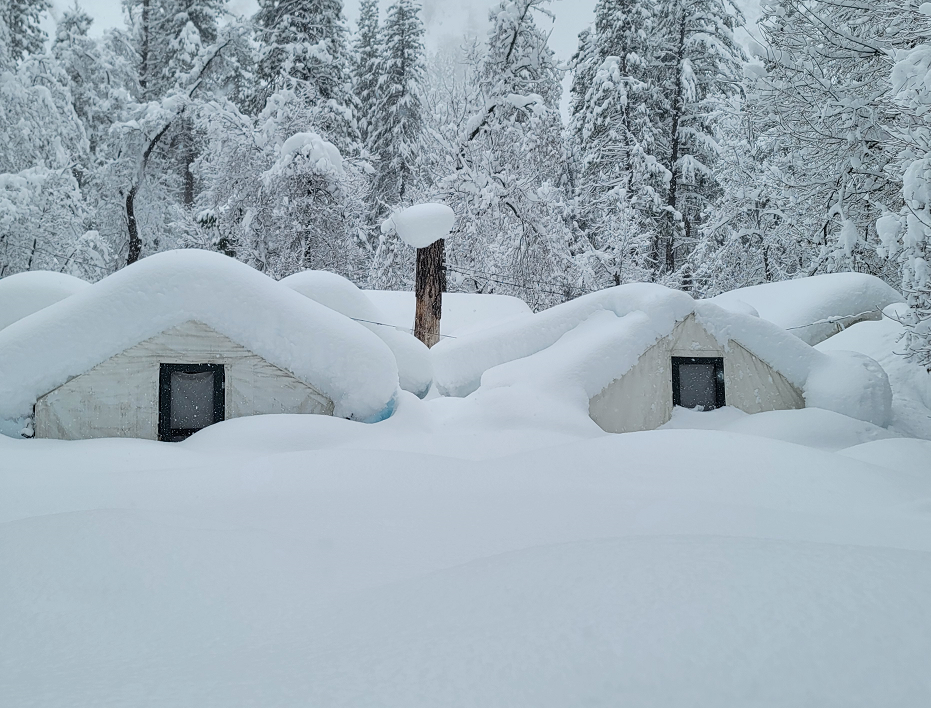 All images from Yosemite National Park, second image credit Yosemite Hospitality