June is Pride month, where lesbian, gay, bisexual and transgender (LBGT) people come together to celebrate their sexual identity. In the United States and abroad people celebrate Pride by hosting events, festivals, and parades. Considering the history of dance music, early disco and house happened at the same time as the movement toward gay rights.
Since the early days of dance music, the EDM community has tremendously grown throughout the years. The community is very accepting and where love, unity, and respect is practiced.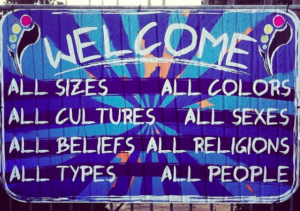 In honor of Pride month, we are celebrating some of the greatest DJs who have come out in the music scene.
DJ Dan
For over two decades, DJ Dan has been playing funky house beats on dance floors. He has played at EDC before and Insomniac CEO Pasquale Rotella says of DJ Dan, "We go back since the early 90′s and he DJ'd some of my first warehouse parties. He's an LA underground staple and music legend."
DJ Irene
American DJ and producer, DJ Irene is the hard house queen.
Frankie Knuckles
One of the earliest house music superstars Frankie Knuckles, also known as "The Godfather of House Music."
Derrick Carter
Regarded as one of the best underground house producers.
GRiZ
This week GRiZ came out in a beautiful and inspiring article that was posted on Huffington Post. He has received so much love and positive feedback from fans, friends, and DJs/Producers. His story serves as an inspiration for others during Pride month.