Belgian DJ and producer, Charlotte de Witte will be playing a live-streamed set this Thursday, February 25 at the Ancient Messene in Greece. The announcement was made on de Witte's social media pages with the caption,
"Mark your calendars! Going live from this wonderful location on Thursday at 20h00 (UTC+2) 📆🔥"
Charlotte de Witte recently became engaged to techno producer, Enrico Sangiuiliano. At the beginning of the COVID-19 pandemic, the two had played a special B2B set which left fans speculating whether there was something more to the relationship, turns out there was. Perhaps they have an early honeymoon planned in Greece after de Witte's special performance.
Make sure you are following Charlotte de Witte on Twitter and Instagram to be notified when her special Greece performance goes live.
View Charlotte de Witte's announcement below: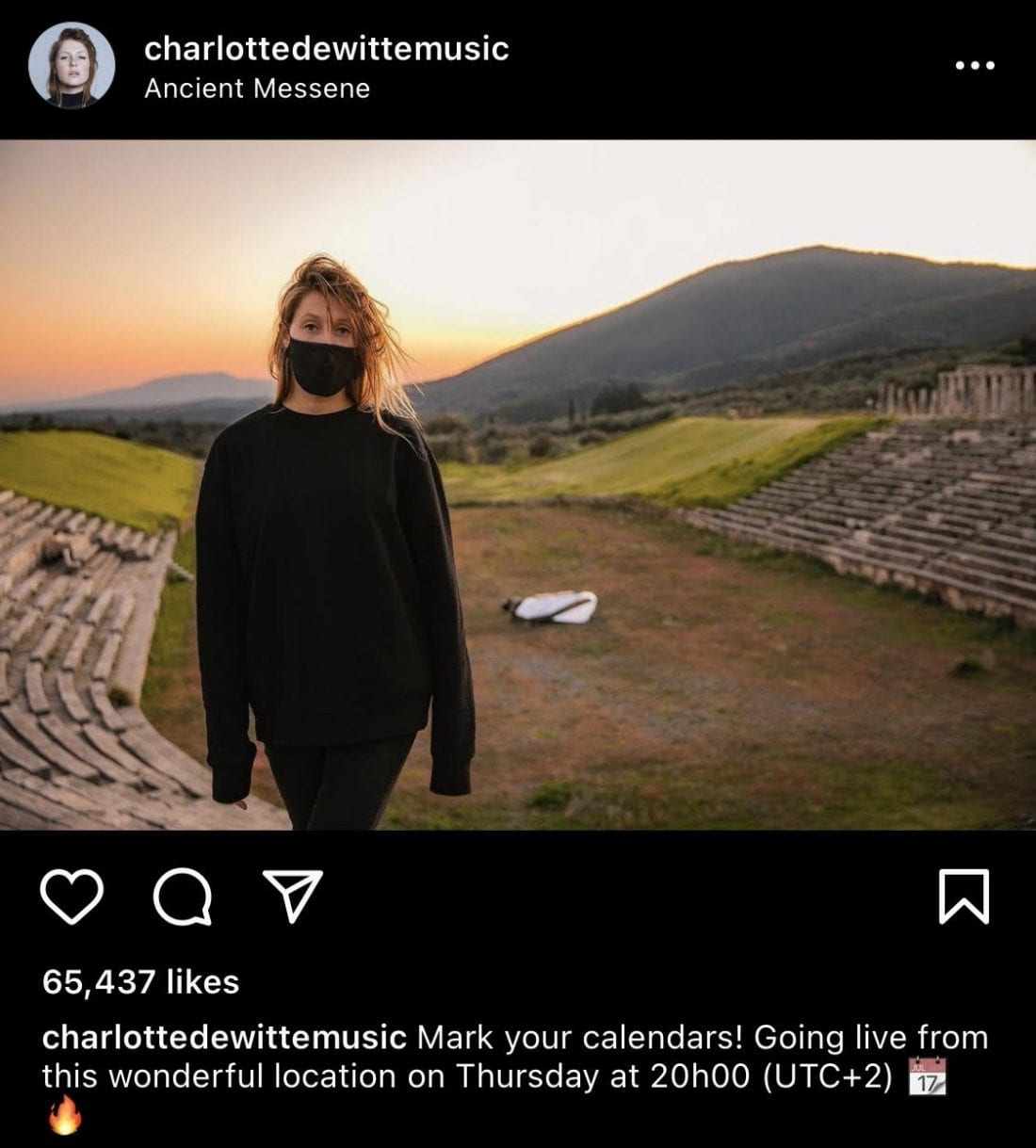 Feature Photo – Facebook – Charlotte de Witte