The iconic Ibiza club Amnesia just announced that Grammy-winning duo The Chemical Brothers will play their exclusive closing festival party this year.
The genre-defining and chart-topping duo are perfectly suited for Amnesia's top-tier production, sound system, and cauldron-like dance floor. The pioneers will play their classics in Ibiza, where their love for dance music first began.
The Chemical Brothers, duo Tom Rowlands and Ed Simons, are legends in electronic music having debuted in 1995 and had enduring careers since. They began in the Manchester nightclub scene when Balearic house was all over Britain.  Their early albums were dance-rock-rap fusion and hour-long journeys full of deep beats and percussive breakdowns.
They brought intelligent dance music to the masses in both the UK and America in an approachable and appealing way. Across their massive career they have racked up multiple accolades including a collaboration with Miguel and Lorde for a song on the Hunger Games: Mockingjay, Pt. 1 soundtrack.
The Chemical Brothers will play Amnesia Ibiza on on Saturday, October 15, 2022. Get tickets to the exclusive set here.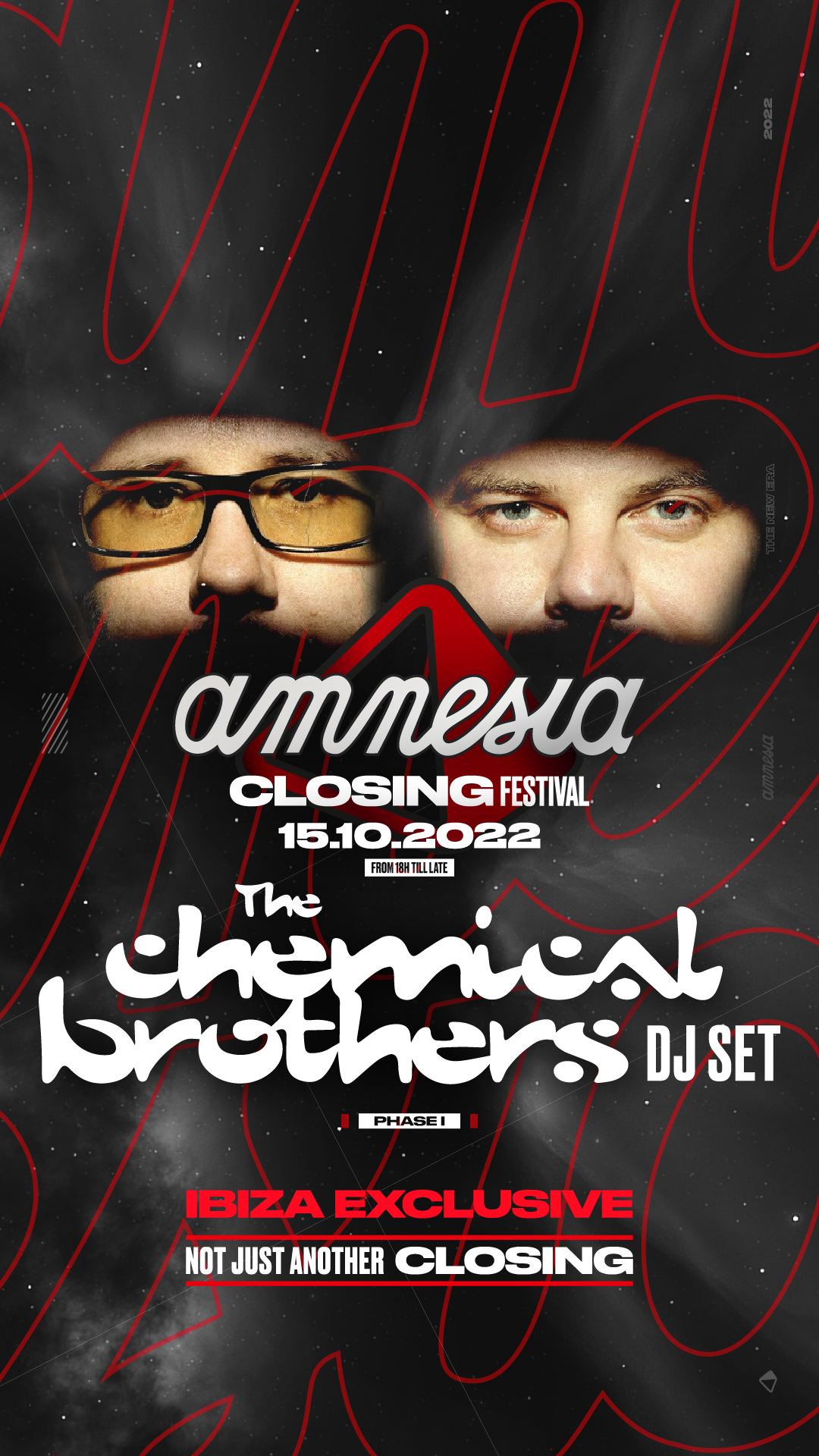 Featured image from The Chemical Brothers, flyer provided by Jukebox PR