April 2018 has just begun, but to a seasoned festival veteran April has another name: Coachella month.
I've gone to Coachella since 2013, and I couldn't be more excited to return to my favorite festival. I'll be honest, this year the lineup isn't my favorite, but there are plenty of other things for which I am very excited.
Coachella truly offers so much to see and do, and I plan to see and do all of it. If it's your first time attending the festival take heed of this list for a few hidden gems in the modern desert oasis. And don't forget to enjoy yourself!
1. Food In General… But Especially The Fish Tacos
Over the past few years Coachella has stepped up the culinary aspect. In addition to featuring an increasing number of artisan eateries, they have added the luxurious "Outstanding in the Field" where patrons experience a four course meal by a signature chef in a pristine garden setting. Just another one of the A-list amenities at Coachella.
However, any veteran knows that great food at Coachella isn't hard to find. Pizza stands don't serve some elementary- school cafeteria dough with scabby cheese glued on top. They serve freshly made pie with decadent tomato sauce and wispy mozzarella. But the most celebrated food stand at Coachella is undoubtedly the fish taco vendor. Always in the same spot in the Gobi beer-garden, the fish tacos are not to be missed. One bite and it's like you're in the Mexican desert. Follow it up with a Margarita at the bar ten steps away and satisfaction is guaranteed.
Photo by Watchara Phomicinda, The Press-Enterprise/SCNG
2. The Yuma's Own Bar
In 2013, Coachella introduced the Yuma tent. Today it is one of the top destinations at the festival. Air conditioning. Comfy couches and chairs. Dedicated bathrooms. Oh, and some of the finest techno and house DJs on Earth. (Fun fact Coachella was the first American festival to book J.E.S.u.S. back in 2015).
Then last year on top of all that, Coachella took Yuma a step further and added a new beer garden that can only be accessed by going through the Yuma. Drinks, food, and bathrooms all within steps of each other. So now it's entirely possible to stay at the Yuma literally all day and all night. And with Sunday's Yuma roster I'm sure many people will do just that.
3. Campground Silent Disco
Coachella resides within a deeply residential community. The people of Indio are cool with hearing free tunes as long as it doesn't go too late at night. As such, Coachella after hours activities are relegated to a silent disco. I'm sure many people who are used to festivals with late night stages think this is a downgrade, and at a certain point that's understandable.
But Coachella's silent disco is special. Every year Goldenvoice books the same people to spin the silent disco. Doesn't matter the event. Stagecoach. Desert Trip. They book them for every event they produce at the polo grounds. They do this because those DJs know how to read a crowd. The music they played at Desert Trip was vastly different at Coachella, but the carefree vibe was the same. Just a bunch of people having fun. And if the DJ is having fun, everyone is having fun.
4. Gates Open Thursday
Just because the lineup poster only mentions Friday through Sunday doesn't mean Thursday isn't a full day of the festival. It's just a different kind of day. An accurate comparison would be like tailgating before a big football game. Except no one is competing.
Everyone on the grounds is super stoked to be where they are, and that excitement is ubiquitous on Thursday. First timers get a feel for the festival while regulars are overcome with nostalgia walking down Main Street. If you're not camping this year I highly recommend checking out the festival on Thursday. The lack of music presents an excellent opportunity to meet new people.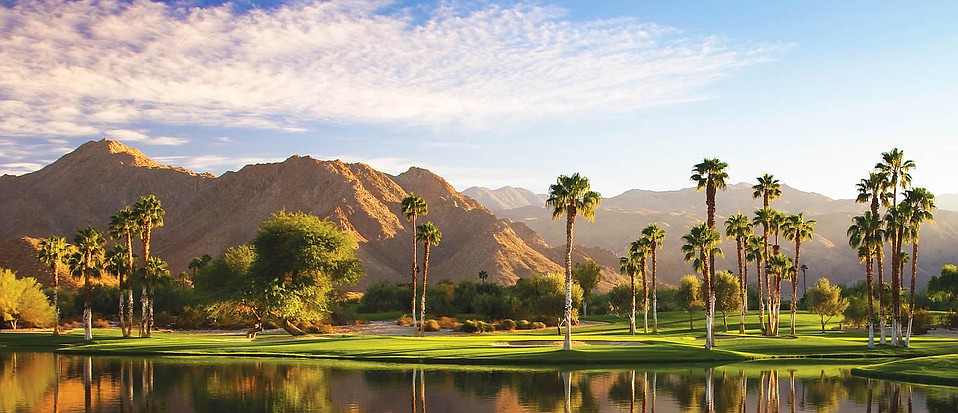 5. Pristine Landscape
Indio may not be Paris or Milan or New York City, but the Santa Rosa mountains at sunset are one of the most beautiful natural sites the southwest has to offer. The crystal clear sky illuminates the peaks to a rich purple and pink hue. Pair that with the palm trees and you have a truly amazing back drop. So amazing in fact that many of Coachella's stages have little to no production. They rely on the pristine landscape instead.
6. Do Lab Special Guests
Ever since Tupac came back to life at Coachella 2012, the festival has been inundated with special guests. The most popular topic of conversation after weekend one is who brought whom. The second most popular topic consists of queries about whether weekend two can top the first weekend. Yet despite this mounting pressure among artists to be the next big surprise at Coachella, the best special guests the past few years have all been at Do Lab.
As a production company, Do Lab is a veteran in the festival circuit. They've been at Coachella since 2005, and in that time they've developed relationships with hundreds of artists.
In 2015 while Drake brought Nicki Minaj for no reason, Chet Faker and Bonobo were going back to back at Do Lab. This was one of Chet's fist DJ sets. While Big Sean was regurgitating a radio hit with Calvin Harris in 2016, Major Lazer was shredding the Do Lab with a set that toppled their MainStage performance earlier that day. Then finally in 2017, I'm not sure who may have had a guest at the same time, but Skrillex closed Do Lab on Saturday of weekend 2. To say it was next level would be an severe understatement.
Now in 2018, Do Lab explicitly mentioned there would be two special guests every day both weekends of the festival. Will whoever they bring top Skrillex? We can only hope.
Coachella will take place April 13-15 and April 20-22 at the Empire Polo Club in Indio.