Back in August, Colorado successfully debuted the first socially-distanced music event in Denver via The Acoma Street Project. In a collaboration with Denver music locals CoClubs and option4, The Acoma Street Project aims to fuse a live experience with the live streams for a unique in-person gathering in the vibrant city of downtown Denver. Each week, the event showcases a performance from an assortment of artists on a giant screen while guests enjoy music, food, and art for the first time since lockdowns started.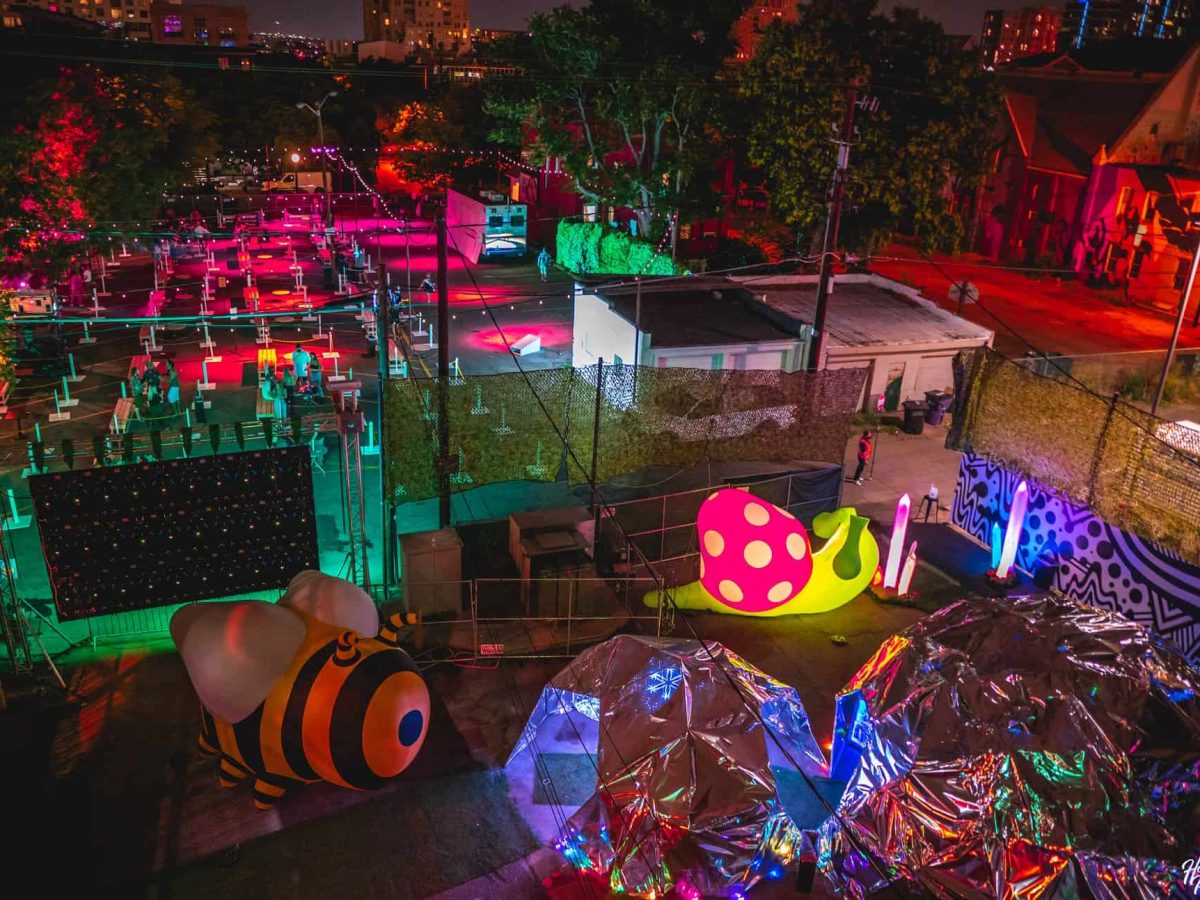 The series takes place over the course of six weeks with different artist showcases each week. The event kicked-off the last weekend of August with performances by BLOND:ISH and Dubfire. This week, performances include VibeSquaD performing September 12th, Moon Boots September 13th, and a finale with Adam Deitch on September 16th.
As part of the event, guests can purchase tables (socially distanced of course) as they enjoy both livestream and live performances on a 26ft screen complete with state-of-the-art visuals. Guests will also be treated to an art-walk that spans across a 5,000 square-foot gallery. Craft drinks and gourmet food will be provided by local restaurants and the famous breweries of Denver.
For tickets, head here!
*Images via The Acoma Street Project