Summer 2018 was another incredible summer to remember, filled with nothing but the best people, music, and memories. It's only fitting that we said goodbye to summer with one of Southern California's most iconic and scenic festivals, the Fall installment of CRSSD. CRSSD's Fall festival serves as one last taste of summer before we slip into the fall season. And the 2018 edition gave us quite the final taste – with weather in the high 70s and low 80s during the day, cooling down to a chill high 60s/low 70s at night. All weekend attendees were frolicking through the grass to the sounds of their favorite artists at the Ocean View stage, the Palms stage, and the City Steps stage. Another staple of CRSSD are the fountains, which act as a "watering hole" of sorts where attendees can kick their shoes off, get their feet (and whatever else they like) wet while dancing to their favorite artists playing in the distance.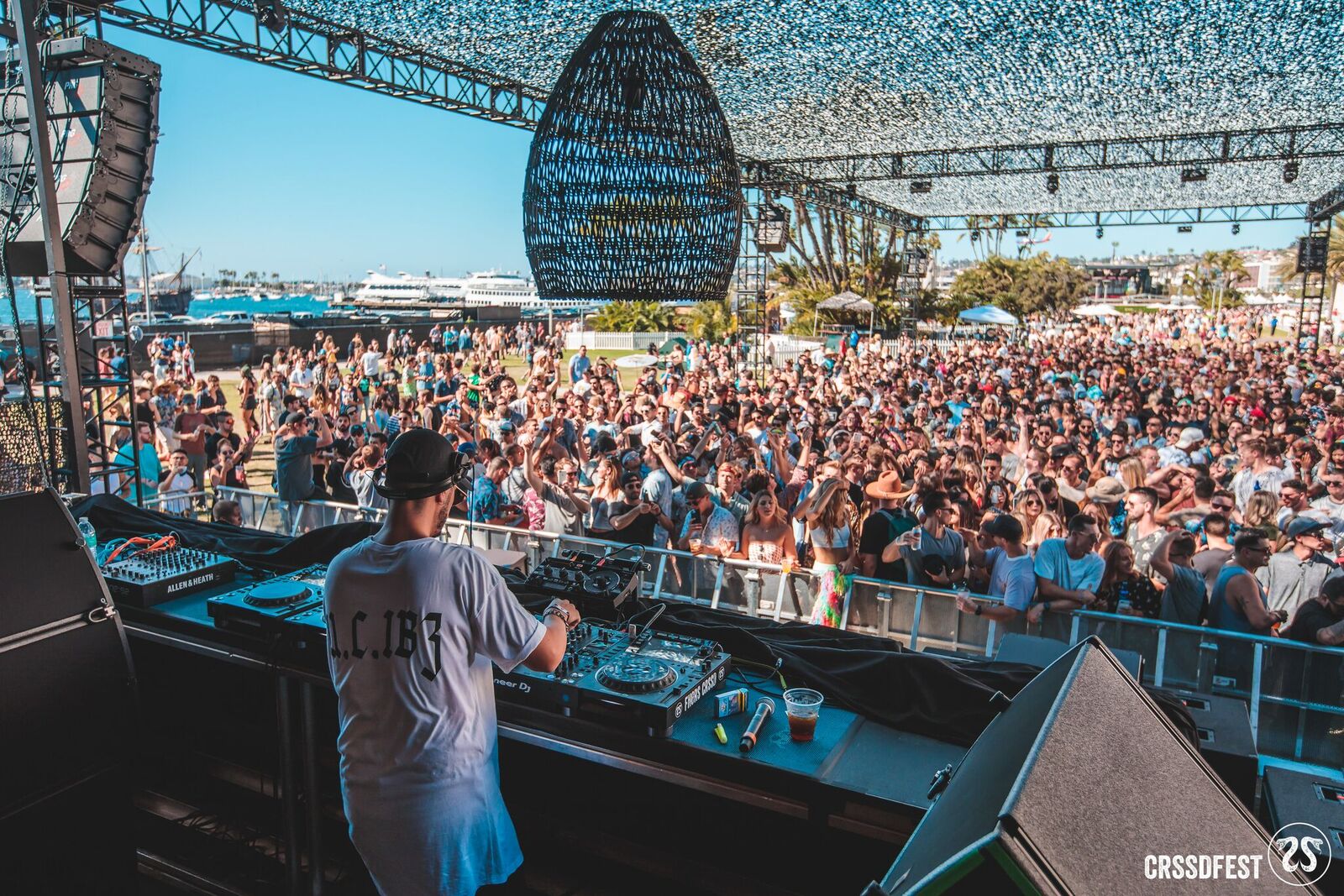 Day 1 started out hot in terms of weather and music. The tunes were bumping the moment I stepped through the gates, smiles beaming everywhere and people getting down in every direction. My friends and I made our way over to Ocean View to see Pnau, a recommendation made to us by a friend that none of us were familiar with. With no expectations in mind, we were all blown away by what he heard and saw when we got there. Even in the blazing heat, Pnau had the entire crowd going hard. His unique style of music and energy was the perfect way to start our CRSSD weekend. I walked away from that set with a new favorite artist, and a new favorite track – "Go Bang", the perfect feel-good anthem by none other than Pnau. Next up for us was Detlef, whose unique brand of tech house had the Palms bouncing every-which-way. We took a break from the tech to see some of Hayden James' set, where we worked our way up to the very front of the Ocean View crowd. Our timing was impeccable because right as we got to your desired spot, he dropped my current favorite track of his – "Just Friends" ft. Boy Matthews. After I sang along to the lyrics with the sun beating down on my face, I decided it was time to go check out City Steps. As we arrived at City Steps for the techno stylings of The Hacker, I was blown away because I had never heard of or seen this artist before. After The Hacker was Layton Giordani, who kept us moving and grooving straight through the sunset and into the night. After his set, we made our way over to the Palms to catch fan favorite and Dirtybird staple Will Clarke. After spending some time there, we cruised back over to City Steps to catch Helena Hauff, who I was particularly excited for because I had never seen her. Her brand of hot and heavy techno was exactly what everyone needed to keep their blood pumping and feet moving. And closing out Day 1 was none other than the queen of acid techno herself, Nina Kraviz, and she had the City Steps stage packed til the very end.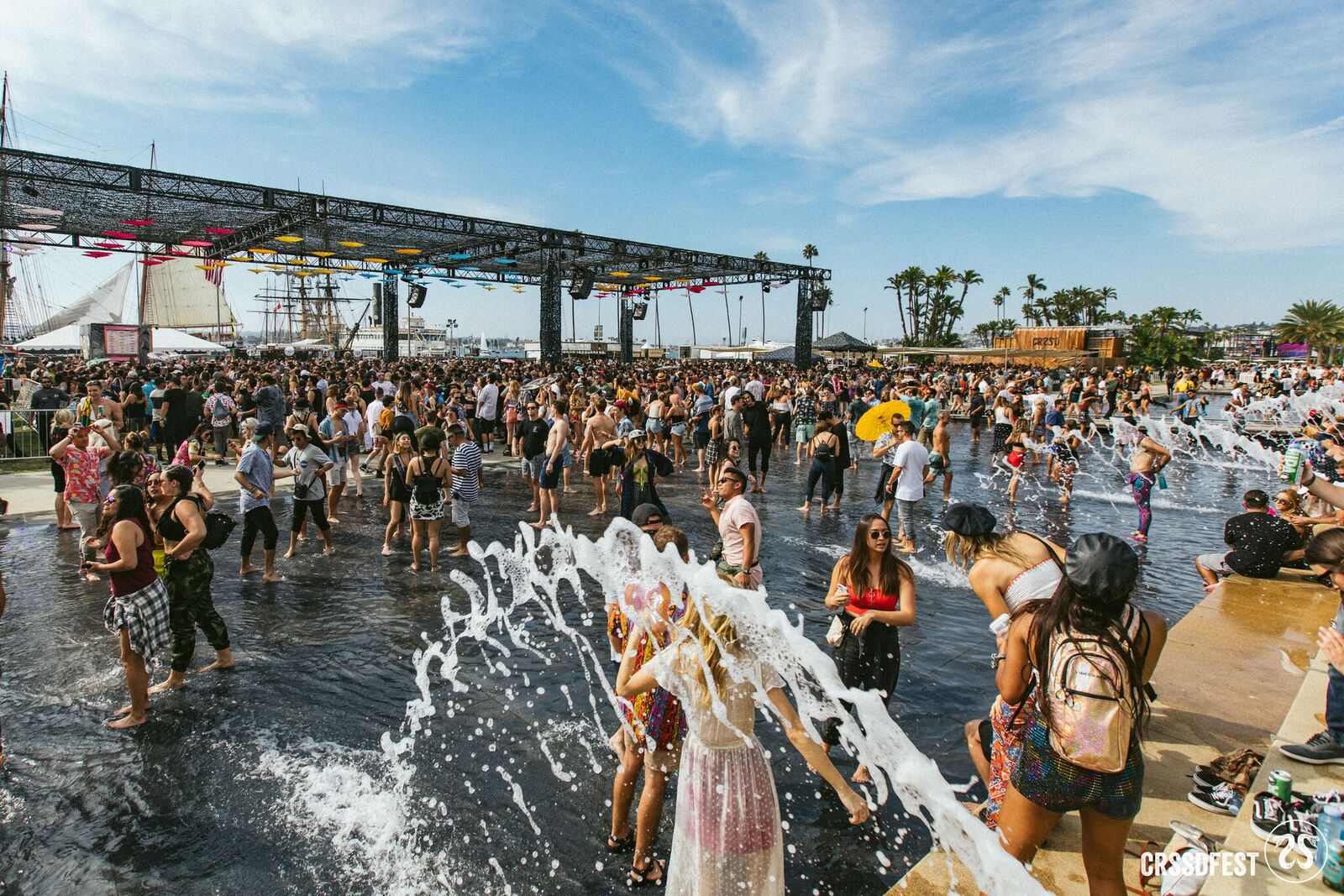 As incredible as the first day was, Day 2 found a way to top it. We began our day with Cutsnake b2b Ardalan, a booty bumping party that was already packed to the brim over at the Palms. While the music kept us moving, the iconic CRSSD fountains kept us cool – my friends and I, along with tons of other hot and sweaty attendees, danced in and splashed our way through the fountains. After the b2b ended, Oliver was up next at the Palms and he treated us to some prime deep house. Then we headed over to City Steps for the first time that day for Yotto, a personal favorite of mine who exceeded my expectations yet again. Next up was Kiiara at Ocean View, who I had never seen before. We got to her set right as she started performing her hit track, and one of my all-time favorite songs, "Gold". We hung out by the fountains and took in the beautiful scenery around us – clouds filling the sky, showing just enough of the golden sunlight fading in the distance. After spending some time soaking it all in, we worked our way back over to the Palms for another incredible b2b – AC Slater b2b Jackbeats, the kings of Nightbass. As the sunset began to illuminate the San Diego sky with a million different shades of orange, pink, and purple, it was time for the much-hyped debut of Anti Up, a new duo consisting of Chris Lake and Chris Lorenzo. And boy, did they exceed the hype – it was one of my favorite sets of the weekend. They had the Palms overflowing with people, so we decided to throw off our shoes and take another dip into the fountains before it got too cold. As we danced in the water and admired the gorgeous sky above us, my friends and I took a moment to embrace each other and realize just how blessed we all were. We ended our CRSSD weekend at City Steps with Matador's live set, followed by Mind Against, ensuring that we filled ourselves up with as much techno as possible.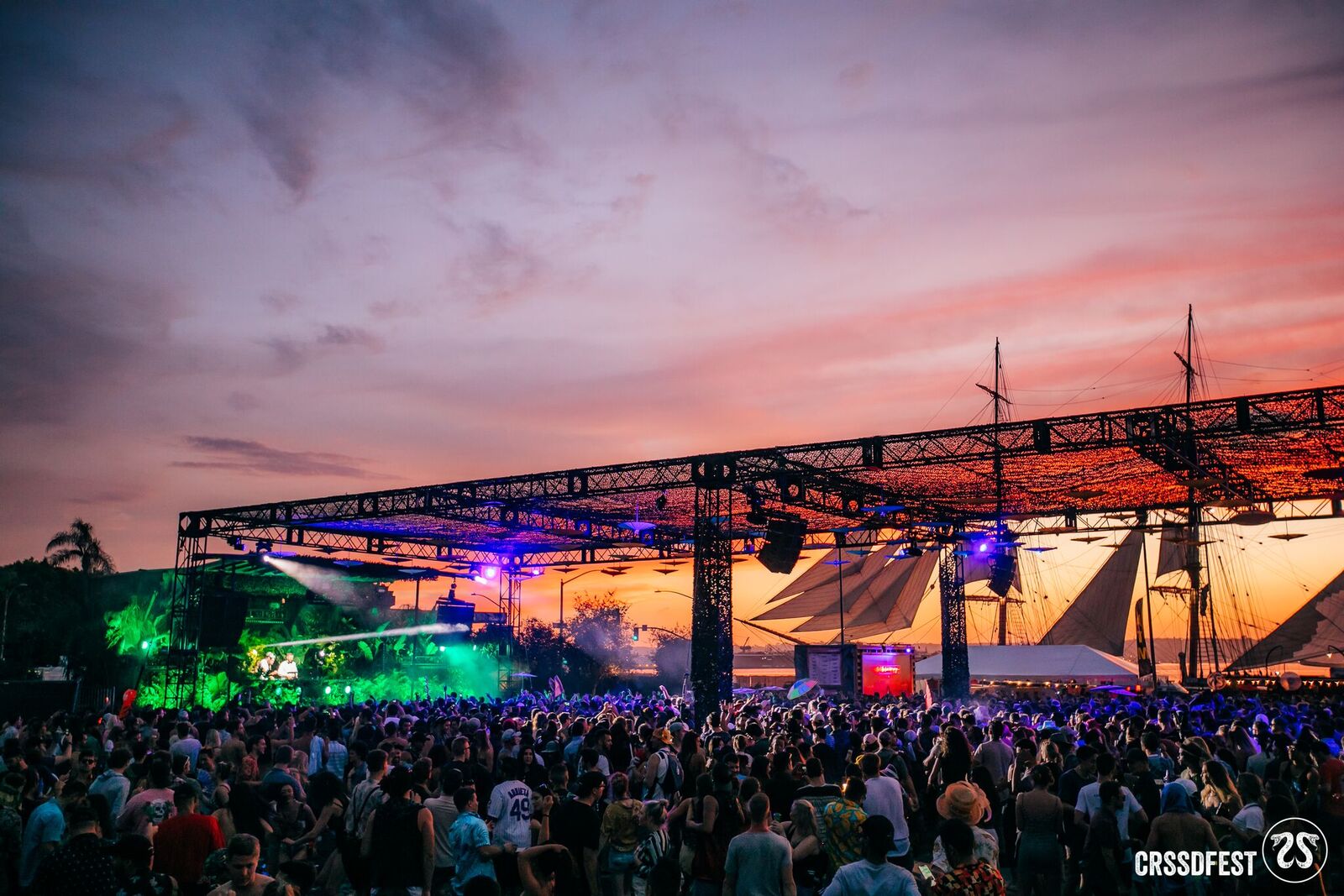 All in all, it was another very successful installment of CRSSD. The picturesque festival is a staple of every Spring and Fall, drawing thousands of music lovers from far and wide to beautiful Waterfront Park in San Diego, CA. The countdown begins now to CRSSD Spring 2019!
FEATURED PHOTO: Eric Scire