As there's constantly more news being released each day about COVID-19, it's nice to see some news about good ol' music once in a while. Techno legend Kolsch has released his newest EP "Time/ Sleeper Must Awaken." This is Kolsch's second EP and will be available today, March 27th, via Kompakt. 
Compased of two wonderful tracks, the first one "Time" opens with a graceful melody and starts the EP on a great track. Kolsch and Brooklyn duo Beacon collabed on this tune and sought to bring the emotional energy. The second track " Sleeper Must Awaken" can be described as more robotic while remaining true to the classic sound of Trance. He describes taking a minimalistic approach to this song, and as it proved to be very difficult, it became necessary to create something beautiful.
Beacon sits firmly in the last category. Over the years, I've been listening to their albums religiously. They have accompanied me on flights, trains and in cars. It's been such an honor joining forces in a NY studio, and Time is the result of our effort."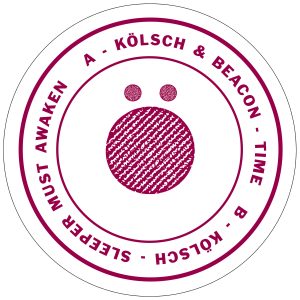 Kolsch has been doing nothing but working on his craft. This EP comes soon after his released songs in January, "Shoulders of Giants/ Glypto," While announcing this brand new EP, he's taken the time to announce his upcoming album Now here, No Where. This is his first album since his infamous trilogy 1977, 1983, and 1989. 
Kolsch has created a brand that provokes emotion and prides itself on melodic techno. He's played with the likes of Coldplay, Imogen Heap, London Grammar, and Tiga.