Day Trip Festival has announced its return this summer to the Queen Mary Waterfront with even more features and enhancements to the festival experience.
For Day Trip's sophomore edition this coming June 24-25, there have been several additions and expansions made to highlight the best in house and disco aboard the Long Beach icon.
The festival grounds have been expanded to include areas aboard the actual Queen Mary ship for VIP ticket holders as well as, for the first time in three years, overnight stays onboard with travel packages curated by Vibee.
Festival-goers with these travel packages will be able to go back and forth between their room on the ship and the festival and will gain access to preparties and afterparties taking place aboard the ship.
While afterparty tickets are available to all ticket holders, VIP also hosts a new elevated viewing deck and espresso martinis on tap.
Also added for all attendees are additional shade structures and a size increase in the High Tide stage dance area.
Parking has also been taken care of as Day Trip Festival partnered with the city to arrange for pre-paid parking spaces in the Downtown Long Beach area which must be secured in advance.
Day Trip began with a simple premise: House Music All Day Long! Its open-air day parties on the patio of Academy in Hollywood has been home for veteran and upcoming house DJs while creating a positive summer feeling with its fishbowl drinks, lush greenery, and disco ball décor.
Presale for Day Trip Festival begins Thursday, March 2 at 12PM PST and general onsale begins Friday, March 3 at 12PM PST.
Grab tickets here.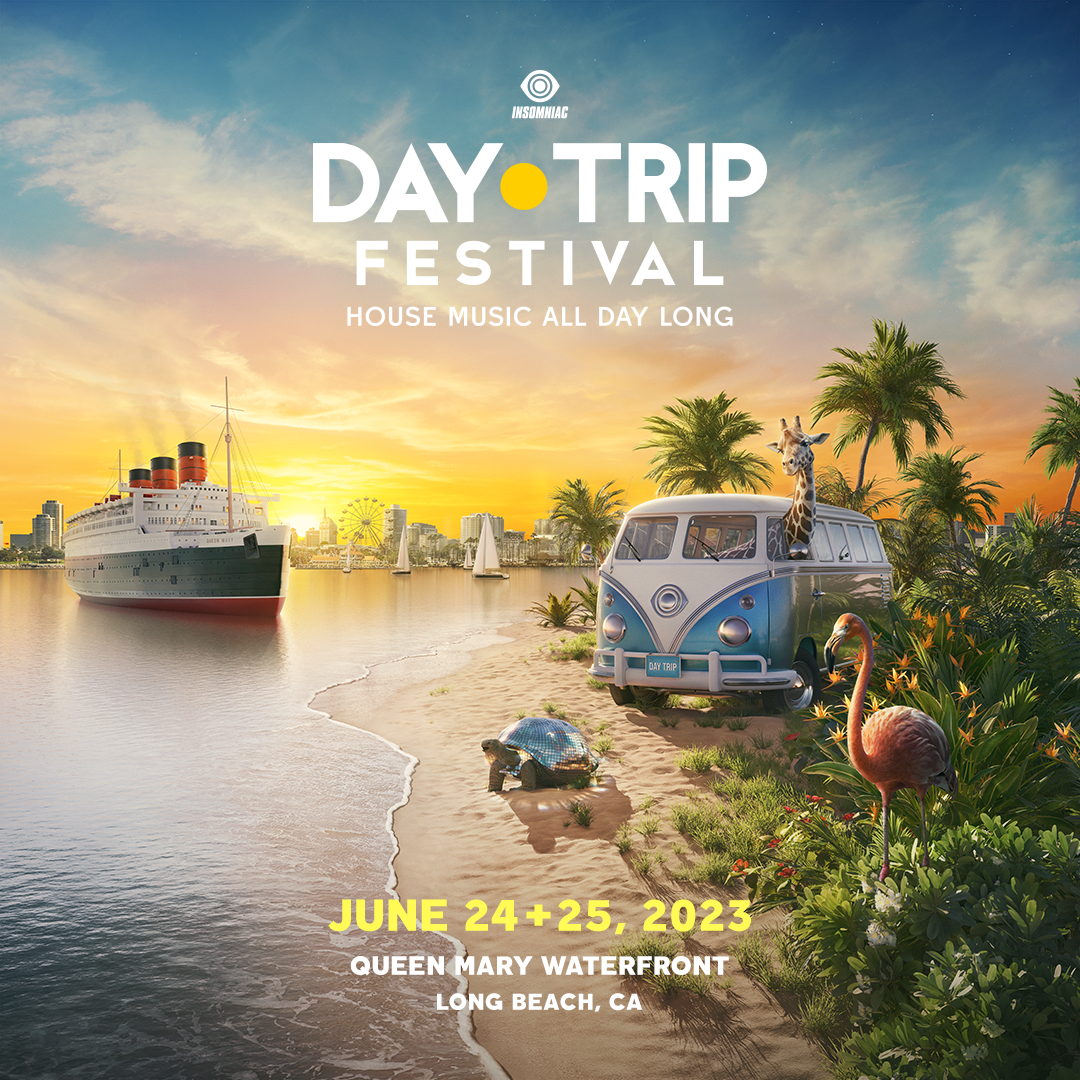 Featured image from Day Trip, photo credit Troy Acevedo