Today deadmau5 released the North American dates for his upcoming cubev3 tour. deadmau5 has been teasing the new production over the past few weeks, and will finally debut it during Ultra Music Festival this weekend. 
According to an official press release:
"The 16-city tour will kick off September 12 in Dallas and will see deadmau5 bringing his brand new cubev3 production to major markets across the continent. His fourth major North American tour with the cube will find him landing in Austin, San Francisco, Phoenix, Chicago, San Jose, Seattle and more. Los Angeles has deadmau5 returning to Hollywood's legendary Palladium where he first broke records of most continuous sold-out shows in a row in 2011. Confirmed dates follow below with more to be announced later."
Check out the official tour dates for the upcoming cubev3 tour below.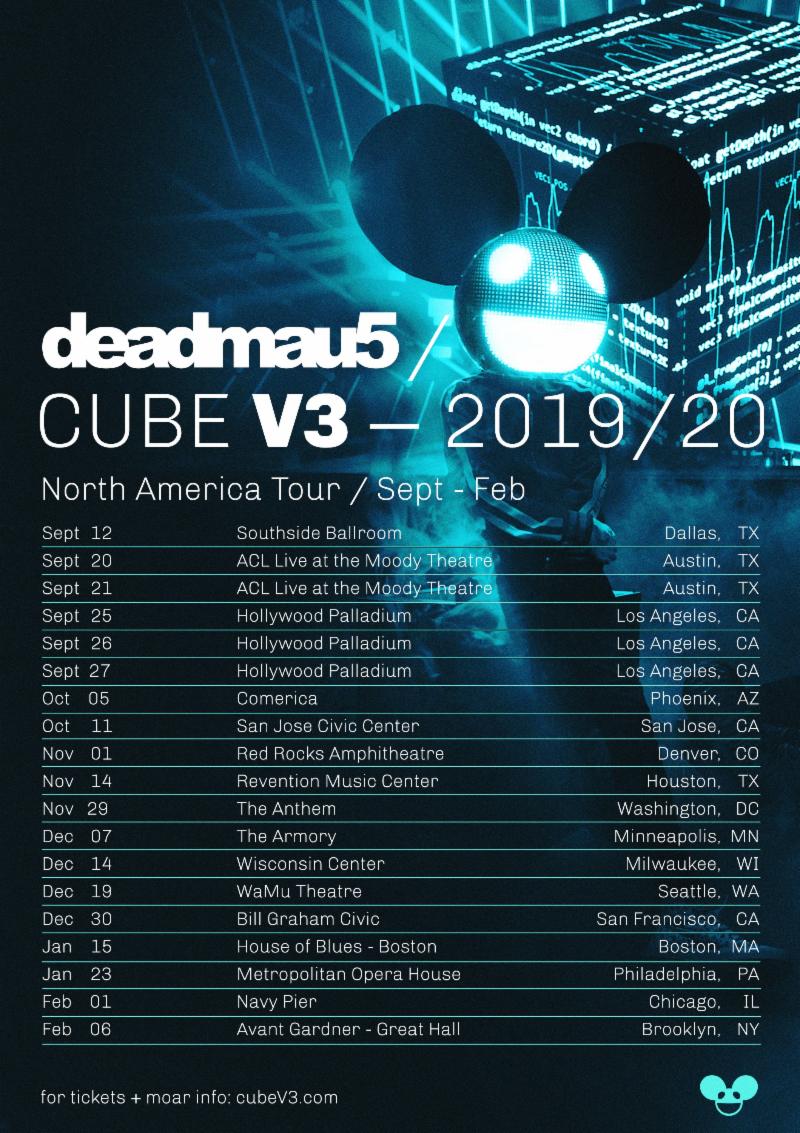 Cover Photo: Matt Barnes