Defected Croatia just revealed its 2023 phase 1 lineup of incredible house artists from the legendary UK label.
Next year's edition will be held August 3-8, 2023 for "six days of house hedonism," according to the website. Iconic names like Boys Noize, Chloe Caillet, Sam Divine, and SG Lewis will play at the Garden Resort in Tisno, Croatia, and 100+ names will eventually be listed on the lineup.
There will also be official boat parties and after-parties at the legendary discotheque Barbarellas that go from 11PM until at least 6AM, adding to the already wild daytime events.
Defected Records is a UK house label that has hosted high-quality music and events for over 20 years. These include live streams, festivals, and works from some of Europe's and the US's biggest artists.
Check out the full phase 1 lineup for Defected Croatia 2023 below: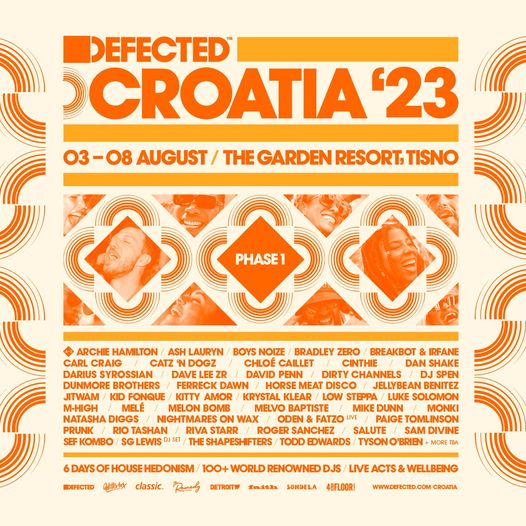 Featured image from Defected gallery, flyer from Defected Croatia