One of the biggest hard dance festivals in the world, Defqon.1, just unveiled their biggest lineup ever for the 2023 edition.
From June 22-25, hardstyle will take over the Netherlands with over 350 of the biggest names in the genre.
Headliners include Sub Zero Project with Devin Wild, Rebelion, Headhunterz, Angerfist, Adrenalize, and more. DJ Isaac, Act of Rage, D-Sturb, Darren Styles, and Code Black will also join the high-tempo celebration.
Friday begins with Phuture Noize performing The Opening Ceremony with a DJ set/live hybrid to truly kick off Defqon.1.
On Saturday, The POWER HOUR returns to choreograph the crowd into one moving body and the Warrior Workout keeps the energy flowing with pro trainers at the helm.
Sunday Funday invites the crowd to dress up in a colorful display of self-expression and ravers can sacrifice their sneakers to the Defqon.1 gods at The Altar.
Finally, during the Closing Ceremony, the "Godfather of Hardstyle" The Prophet will perform his last set ever, uniting the whole festival for an explosive finale.
And for the first time this year, each day will have a spectacular closing show with pyrotechnics and incredible special effects.
Defqon.1 is organized by Q-dance, the world's biggest hardstyle event organizer that welcomes over half a million fans annually to their events both in and outside of the Netherlands.
Check out the full lineup below and tickets to Defqon.1 2023 go on sale Saturday, February 25 at 1PM CET. Get them here.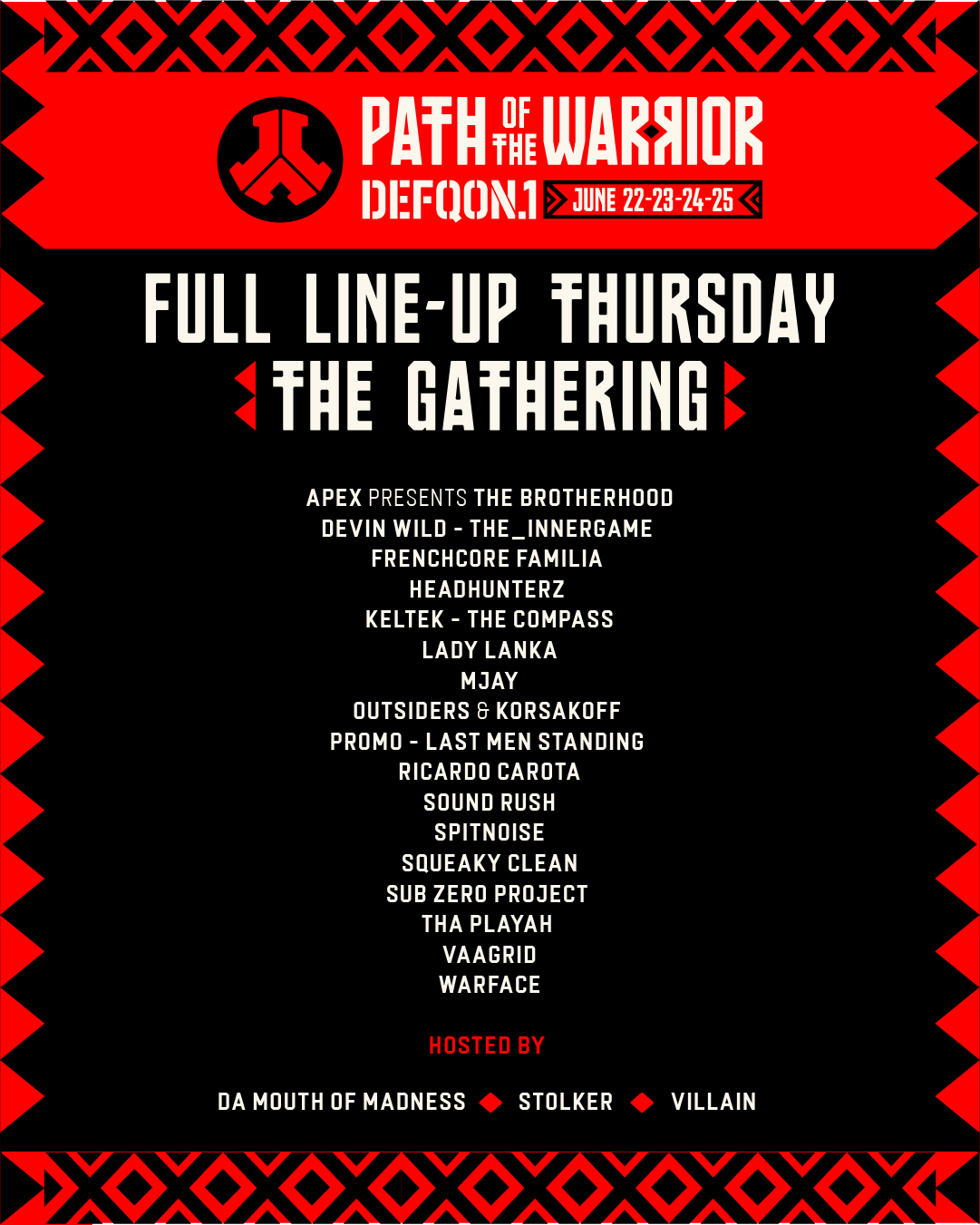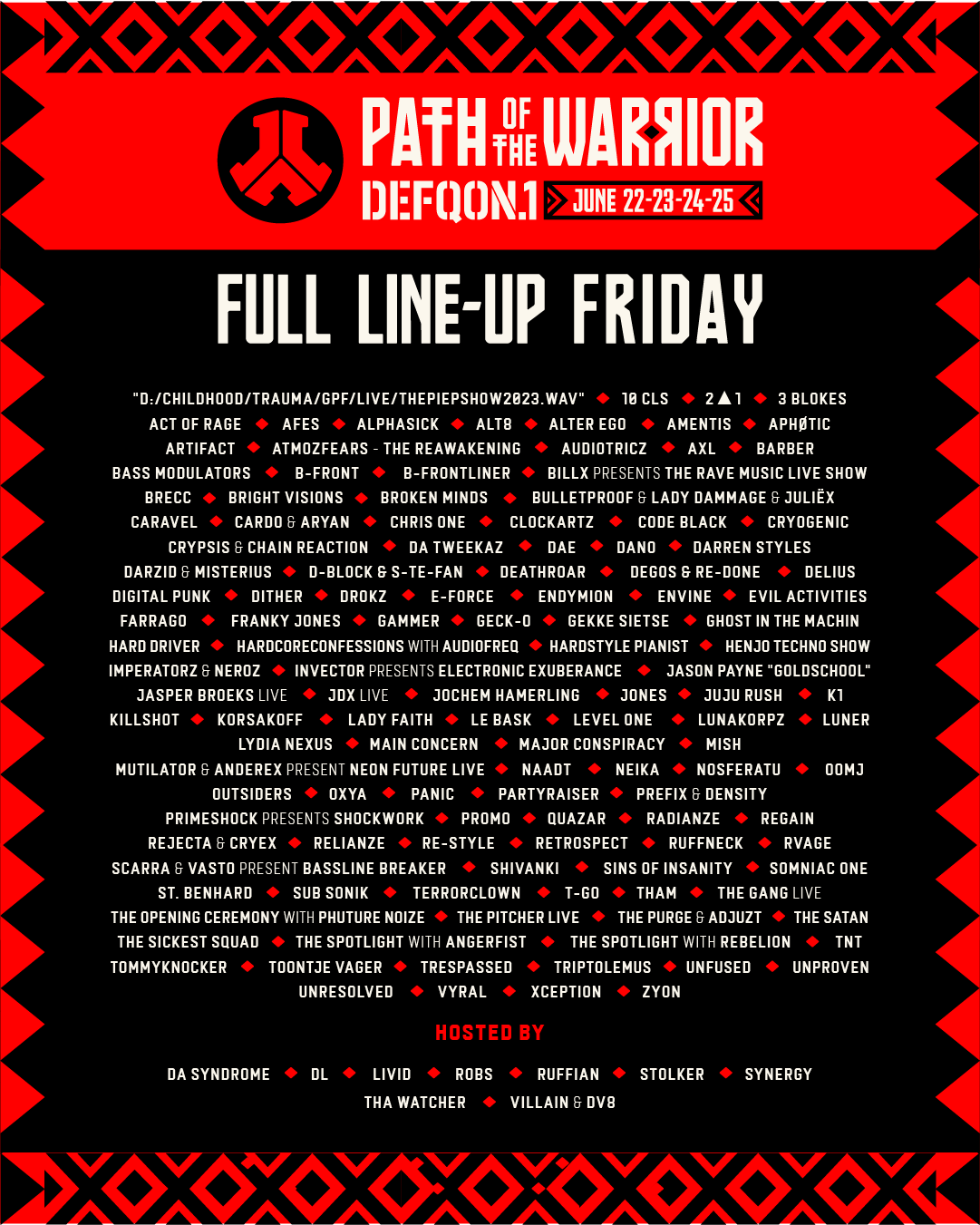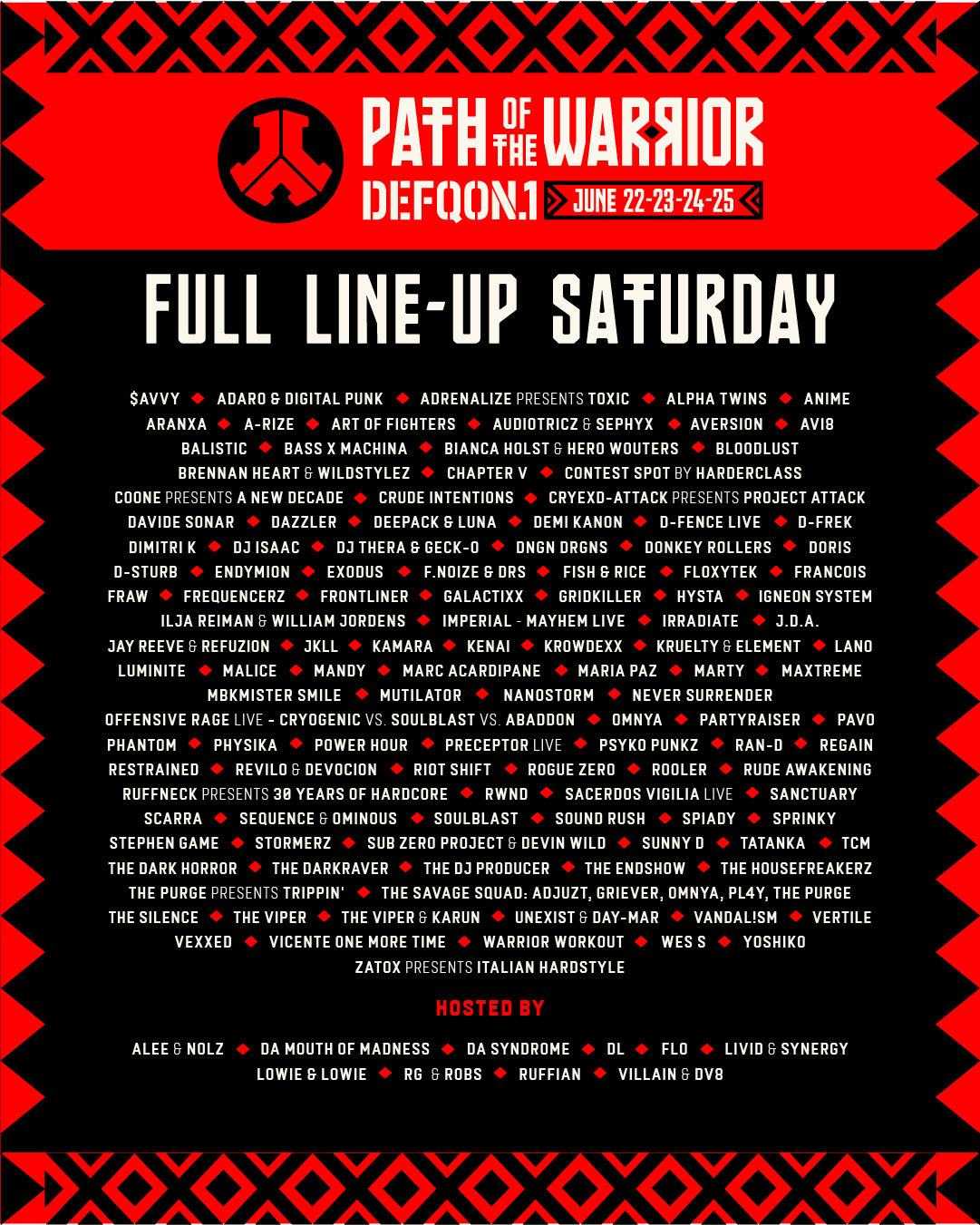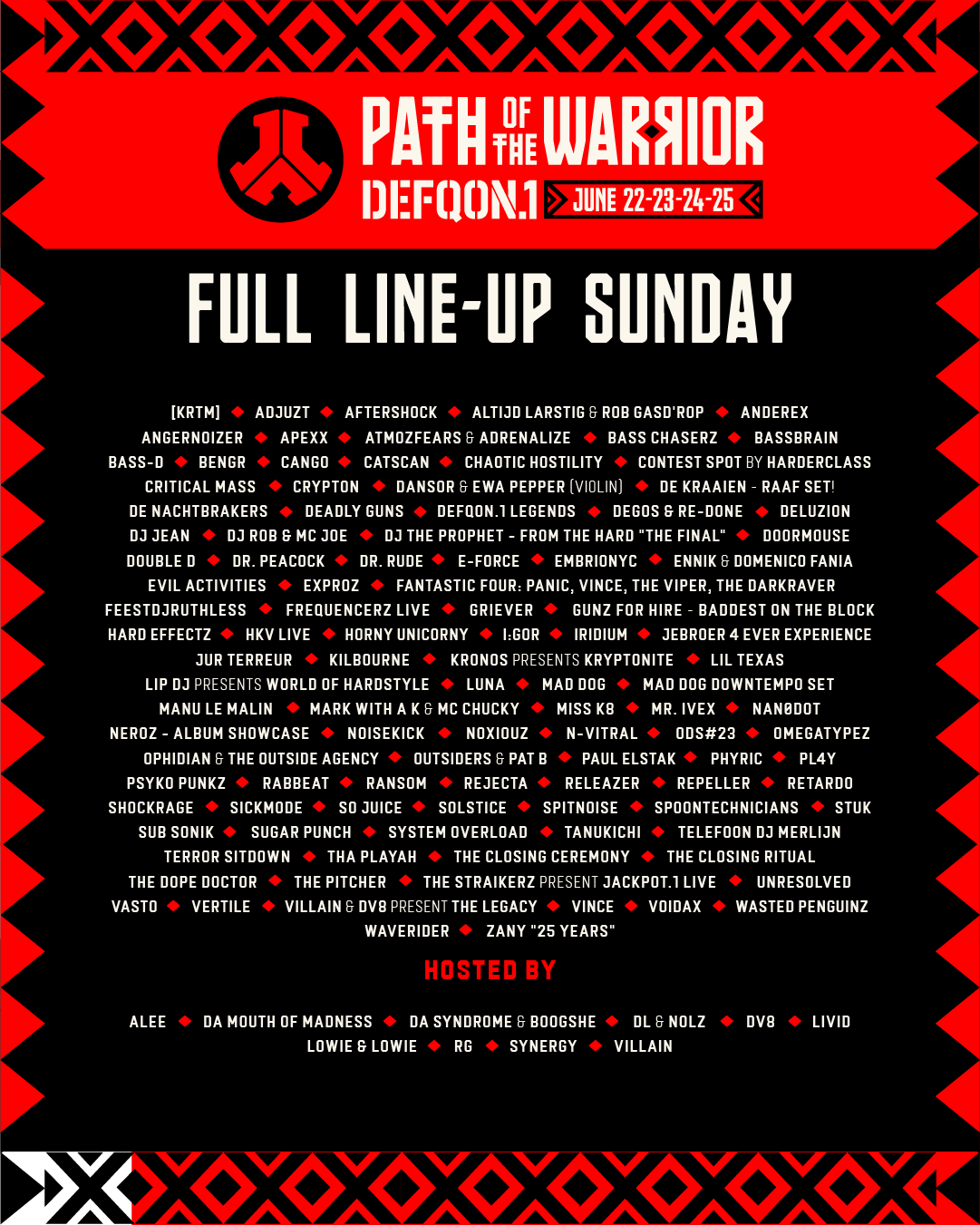 Featured image provided by Defqon.1