Desert Hearts Festival 2018 will return to Los Coyotes Reservation in Warner Springs, CA.
Mark your calendars for April 27-30, 2018. That's when  You are invited to a weekend of 72 hours of non-stop house and techno music – along with a lot of love.
Tickets go on sale January 16.
Desert Hearts co-founder, Mikey Lion, had this to say about the upcoming festival:
"It's been full steam ahead and all systems go spreading this message of love as far and wide as possible, but no matter how many parties we throw or cities we tour, there's nothing in the world that compares to our Desert Hearts Festival. If we're all the veins of this movement, the festival is the heartbeat that pushes the love through us. It's the soul of our community and the driving force behind our ethos. We cannot wait to spend another 4 days at Los Coyotes with you beautiful people. It's time to re-energize the family and spread as much love and positive energy as humanly possible."
For more information visit: https://deserthearts.us/
-Jared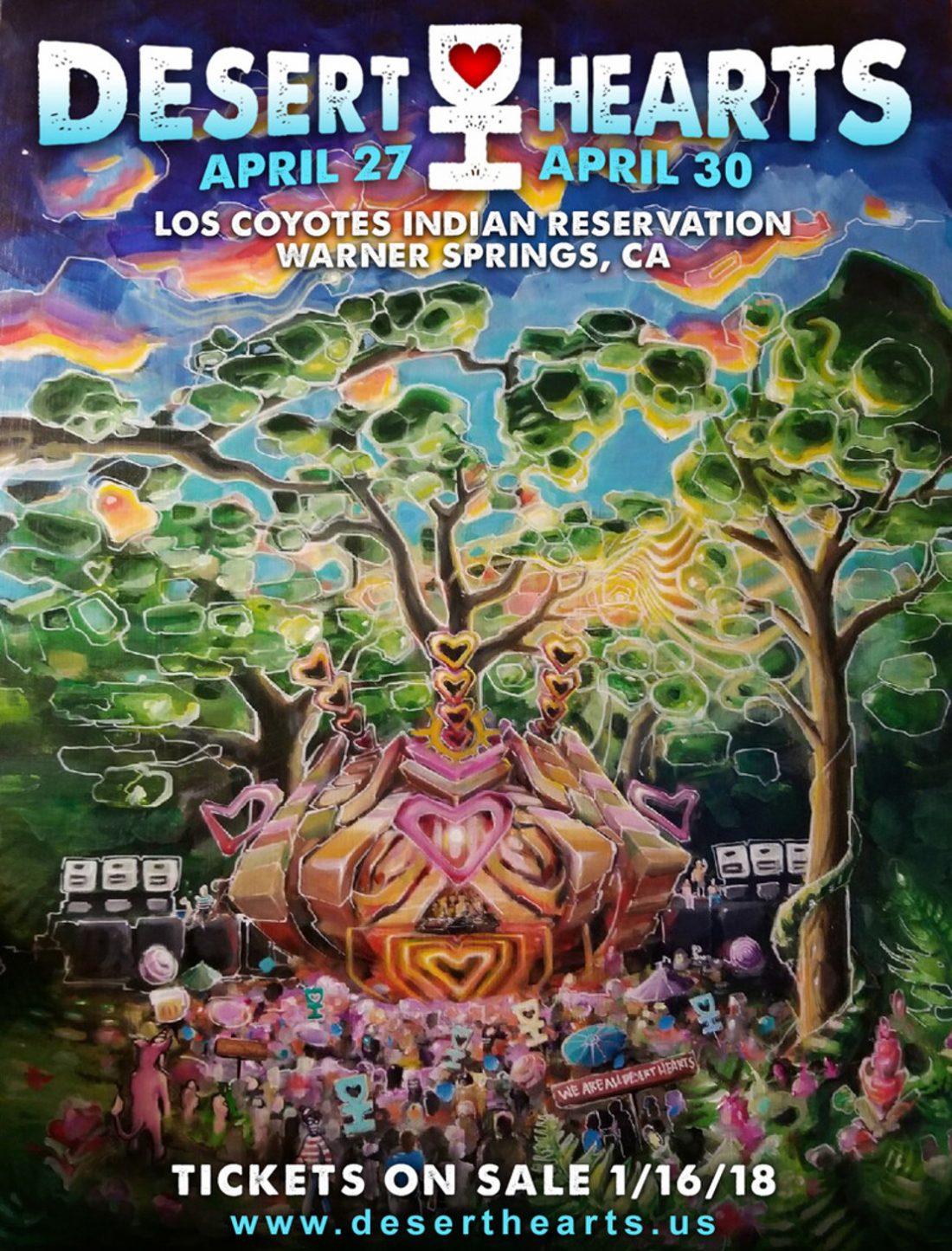 Featured Photo Credit: Juliana Bernstein