Dillon Francis, Tiesto, and Marshmello are making huge donations to Las Vegas.
Following Diplo's challenge for DJ's and hotel owners to match his $100,000 donation to the Las Vegas Shooting Vicitims' Fund, Dillon Francis jumped in with a generous donation.
Last night on Twitter Dillon shared that he will match the $100,000 donation, but also split his donation to those affected by the Las Vegas tragedy, as well as those ravaged by Hurricane Maria in Puerto Rico.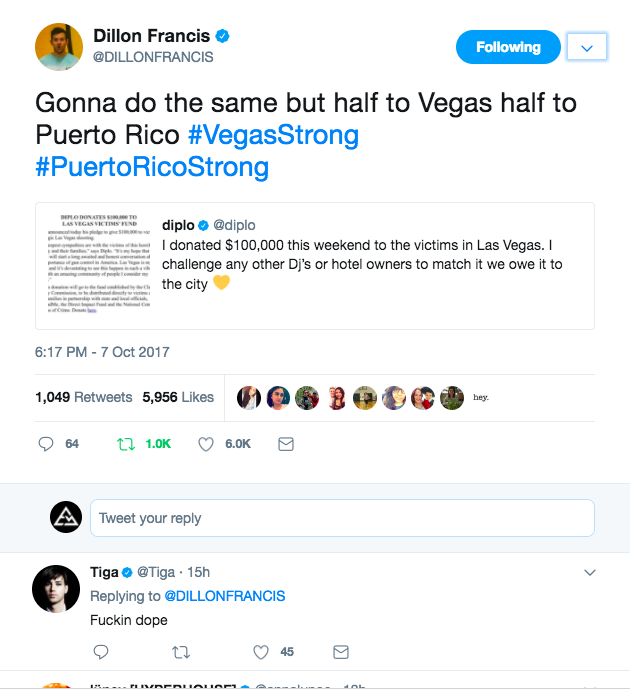 Tiesto has now jumped in and announced on Instagram that he will make a staggering $200,000 donation as well, saying he will "double down" on Diplo's challenge.
UPDATE: Marshmello will also donate $100,000 to Las Vegas.
Our hats are off to Dillon, Diplo, Kaskade, Marshmello and Tiesto who have now collectively donated $600,000.