Diplo is taking his house music label, Higher Ground, to Mexico in 2022. Higher Ground Cabo Weekender will be a resort festival at The Me by Melia Resorts in Cabo San Lucas from February 17-21.
The lineup features artists who cover a wide range of sounds under the house music umbrella. From heady European acts like Paul Woolford and Melé to rising stars like John Summit and VNSSA, this roster will keep you guessing and grooving.
Outside of the music, the event offers full use of the resort throughout the weekend. Yoga, beach activities, and outdoor excursions of the surrounding Mexican landscape will be available to all attendees on top of 80's themed pool parties and morning meditation sets from Diplo.
In 2019, Diplo started Higher Ground as the house music arm of his multi genre imprint, Mad Decent. Since then, this sub label has taken on its own identity within the dance music zeitgeist, hosting a bespoke style of four-on-the-floor that has attracted artists from all around the globe.
Everyone from the techno pirate Damian Lazarus to ever versatile Aluna have released on Higher Ground, and Higher Ground events have expanded the community even further with favorites like DJ Tennis and Nic Fanciulli hitting the decks.
Check out the phase one lineup for Diplo's Higher Ground Cabo Weekender below. For more information on bookings, amenities, and COVID-19 precautions head to the official website.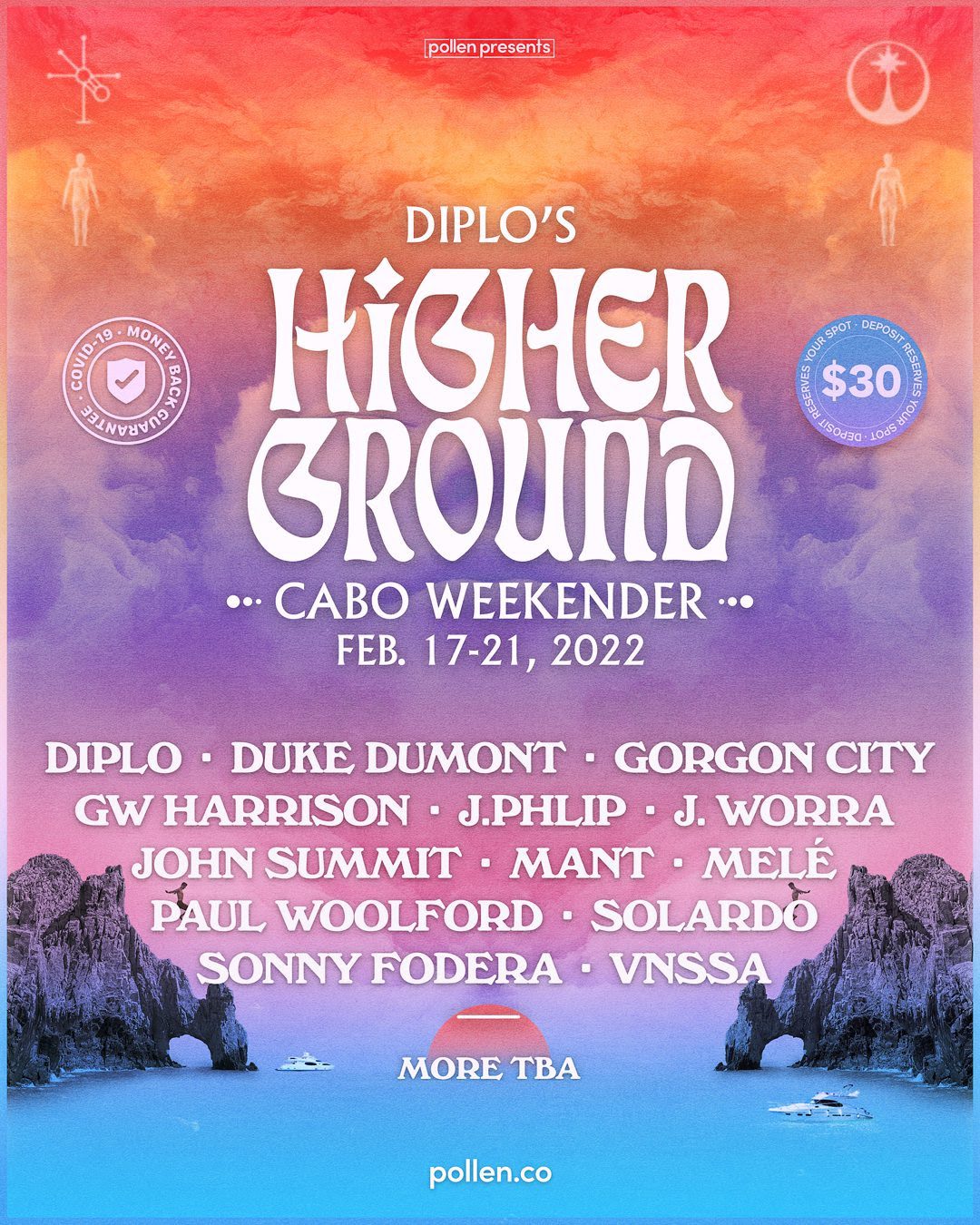 Featured Image By Rukes