Diplo's Higher Ground label is coming to Chinatown in LA this Halloween with both tricks, treats, and house music inbound.
On October 28, Gin Ling Way will host an outdoor party with Diplo himself and a host of Higher Ground signees. Support includes DJ Holographic, Mele, and Azzecca. This lineup will have the house heads dancing and shuffling on the spookiest weekend of the year.
Attendees should hear tracks from Diplo's deluxe self-titled album, a two-sided epic filled with collaborations. These include cuts with Seth Troxler, Aluna, and Amtrac, alongside remixes from Purple Disco Machine and John Summit.
Diplo is one of the most popular artists in EDM today. His songs regularly rack up over 100 million listens on Spotify and he has collaborated with some incredible names in music. "Electricity" with Dua Lipa has over half a billion streams and his song "On My Mind" with Sidepiece was rinsed all over festival season in 2021.
Tickets go on sale Wednesday, August 10 at 10AM PST. Get them here.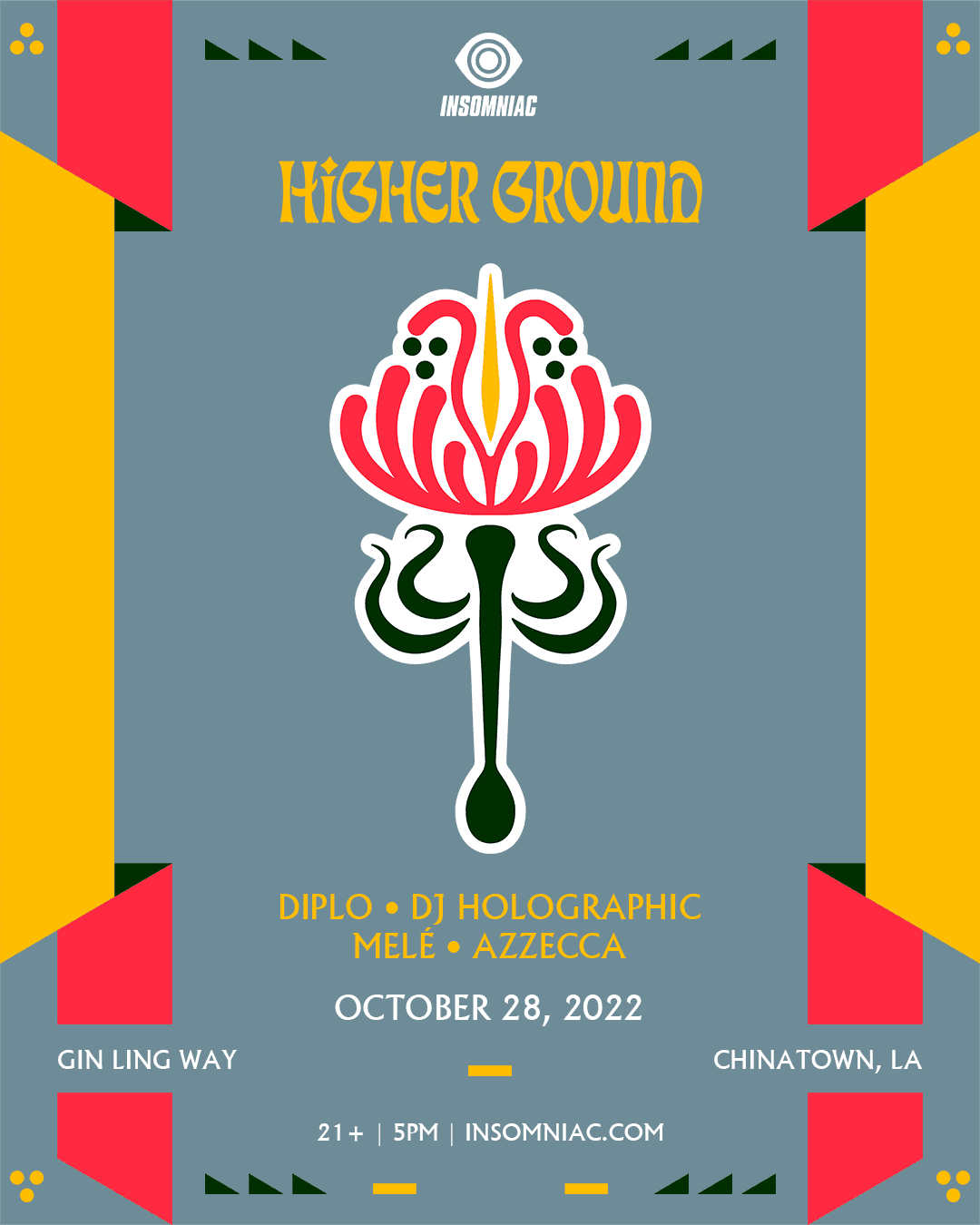 Featured image from Diplo, Image from Insomniac Events