It's about time someone came out and said it. Nederlander Concerts, Versa Entertainment, and Dirtybid will host a one-day drive-in event on Tuesday, December 29th at the Grove of Anaheim's Drive-In Theater in Anaheim, CA to commemorate the ending of a painful and everlasting year.  'F*&k 2020' will be hosted by Claude VonStroke and a few members of the Dirtybird team to help celebrate the end of a year that simply needs to be put in the rearview mirror.
2020 was supposed to be a celebratory year for Claude VonStroke and the rest of the Dirtybird team as this year mared the label's fifteen-year celebration since it was first created. A tremendous amount of Dirtybird's success came with the launching of Dirtybird Campout. The three-day campout was supposed to celebrate its sixth installment in 2020 but was unable to take place due to the current pandemic. In addition to Dirtybird Campout, Dirtybird acquired festival properties, the Birdhouse in LA, and the Camp Inn in Florida as an effort to put on more Dirtybird branded events throughout the course of 2020.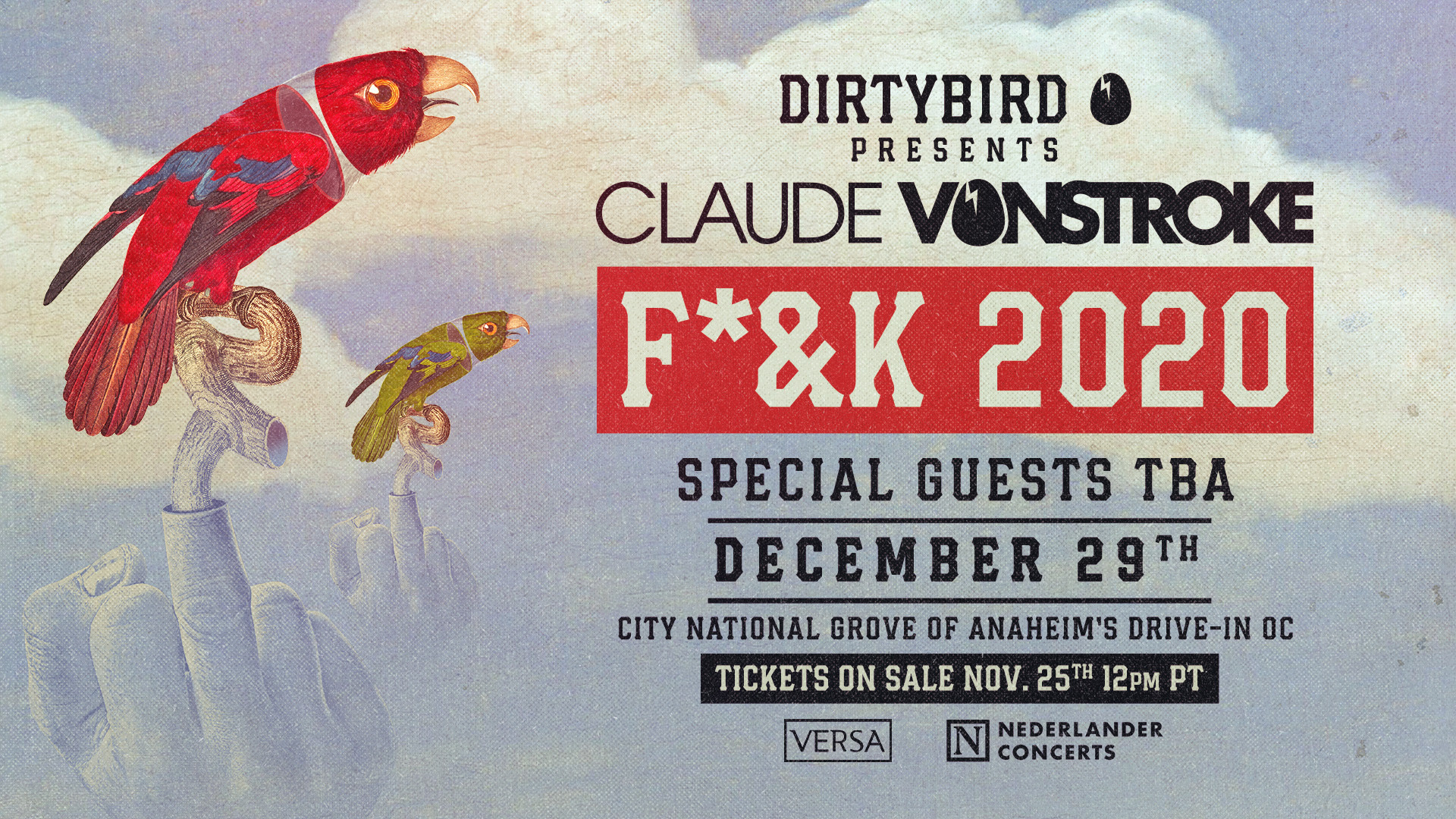 Due to obvious reasons, live shows at these newly acquired venues and previous festivals were unable to continue as planned. In response to the inability to host live events, Claude VonStroke and the Dirtybird team are saying, 'F*&k 2020,' and hosting the single-day drive-in event.
Tickets will go on sale Wednesday, November 25th at 12 p.m. PT via AXS's website. For information about social distancing or any other frequently asked questions, visit DriveInOC.com