Your favorite Summer house event is finally here once more. As house legend Claude Von Stroke's Birdhouse Festival quickly begins to move southward, the next stop on the migration is set to be Los Angeles. This will create a wonderful mix of VonStroke's DIRTYBIRD vibes with some new sparkling talent.
For the LA edition, artists like Claude VonStroke, KiNK (LIVE), and Walker & Royce + Ardalan will hit the stages at Expo park for a two-day event on May 9th and 10th. In the beginning, Birdhouse was a Chicago staple but has quickly merged into different parts of the US. The goal is to immerse all attendees in an old-school carnival-like event with cotton candy, corn dogs, and games.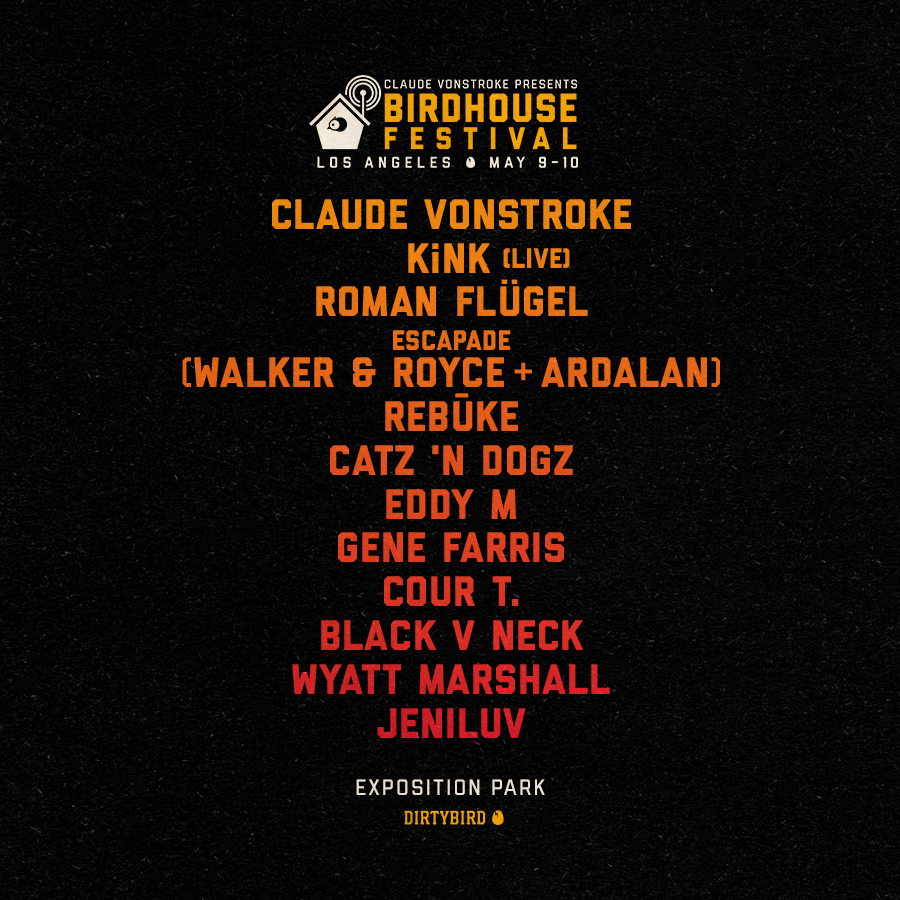 Birdhouse LA will also give attendees a first hand listen to VonStroke's fourth studio album, Freaks & Beaks. This offers listeners a dash of something new, quirky, and refreshing while staying true to the spirit of the music that started his label in the first place.
If interested, Birdhouse will be offering a VIB (very important bird) section. This will give you expedited entry, a side lounge area, free food, a private bar and bathrooms, and a chance to meet your favorite artists.
To get your tickets, click here!