Dirtybird hosted their first official BBQ in Los Angeles this past weekend, and it was about as close to perfect as an event could be.
Have you ever been to an event where everything just works out exactly right? I wouldn't be surprised if you haven't. After all, every live music event, regardless of its size, consists of hundreds of moving parts. All of these parts have to come together in uniform fashion if the event in question is to run smoothly.
Well other than factors completely beyond their control like the heat or venue-enforced drink prices, Dirtybird managed to pull off a near flawless event. Not just because they've been hosting BBQs for over a decade, but because they had a guardian angel watching over. That angel's name is Chris Wilson. But to most people he was known as Grillson; Dirtybird's resident burger chef.
The entire Dirtybird community was recently shocked to learn that Wilson had passed away. This was the first BBQ since then, and Claude Vonstroke and the rest of crew made one thing very clear: this event was a celebration of their dear friend's life.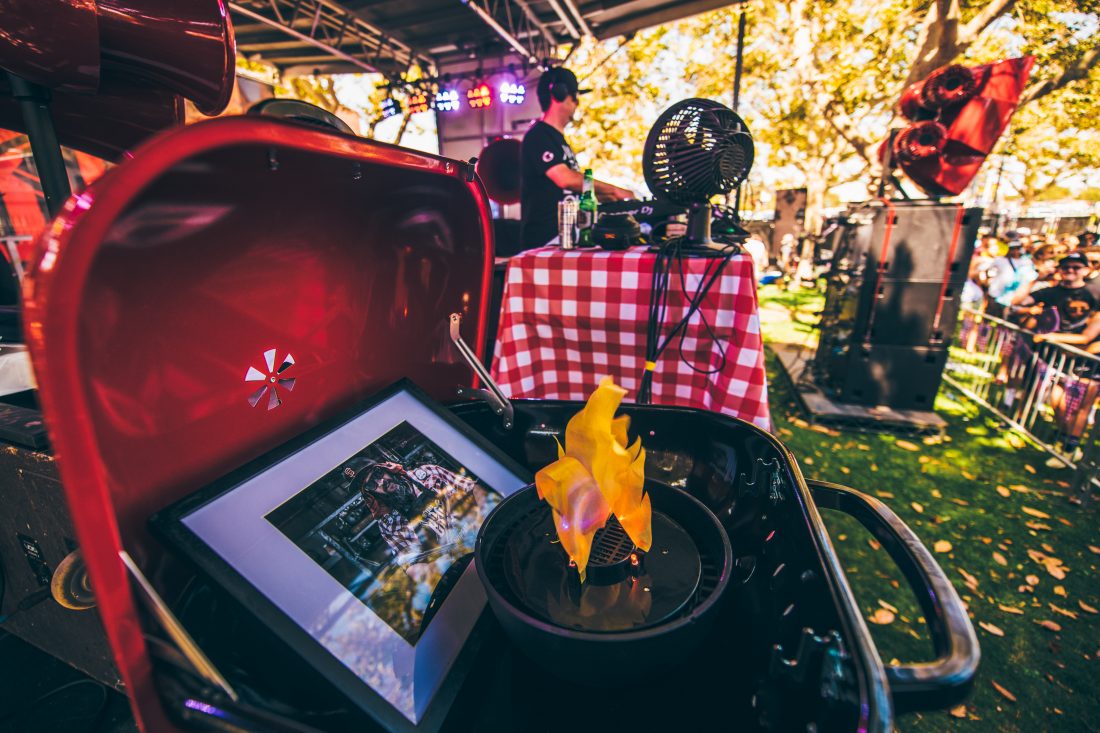 Mini grills donning Wilson's picture were present next to the DJ booth and the BBQ stand. Claude was wearing a shirt with the word "Grillson" stamped across the top, and just before he began his closing set, he honored Wilson with a moment of silence and a lighting of the Olympic torch above the L.A. Coliseum.
"R.I.P. Grillson. This is the first barbecue he hasn't been at in all 15 years," Claude said just before the torch ignited. A "Grillson" chant immediately followed which served as a launching point for one of the best sets I've witnessed from the head bird.
One of the reasons Dirtybird ascended the way it did is because of this family spirit. The Dirtybird family includes the artists, the fans, the staff, and everyone who has supported the label over the years. However, even if the Dirtybirds weren't so emphatic in expressing their love for Wilson it would be clear the grill-master was blessing this event.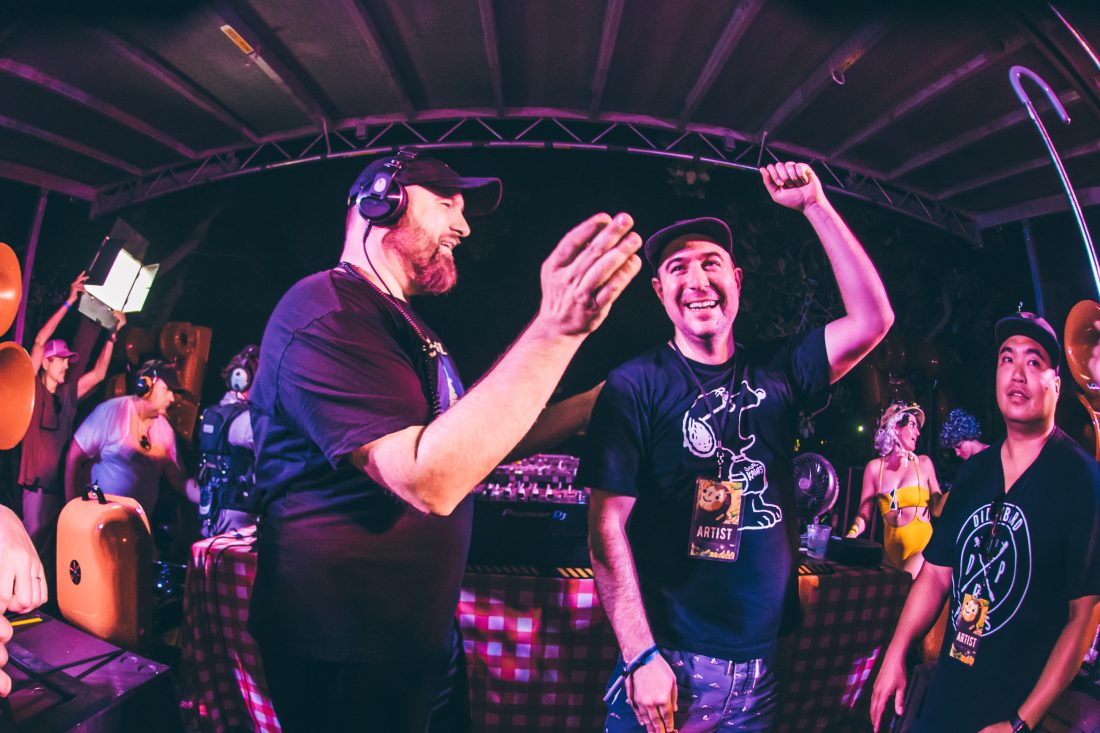 From walking through the gate to the moment the music ended, everything about the event was on point. The lines moved incredibly quick. The Coliseum provided real, working bathrooms. Sound was crisp and clear throughout the venue, which was laid out quite well. There was plenty of space to relax and plenty of room on the dance floor.
Most importantly though, the sets the Dirtybirds provided were simply immaculate. I've seen Christian Martin, Justin Jay, Justin Martin, and Claude Vonstroke at least ten times each, and yet these sets managed to stand out from the rest. Not just because of the first rate track selection, but because they fueled some of the best crowd vibes in recent memory. No one was pushing, everyone was dancing, and barely anyone was looking at the DJ. People were partying together, fanning each other in the heat, offering water to anyone who needed it; nothing but good food, great music, and big smiles.
I unfortunately never crossed paths with Wilson throughout my years as a Dirtybird loyalist, but after reading the thoughtful testimonies of those who had, I can't imagine he would want anything more from a Dirtybird BBQ. Claude met Wilson at the first BBQ in San Francisco. The BBQs were Wilson's domain, and it was clear the birds were playing for their friend.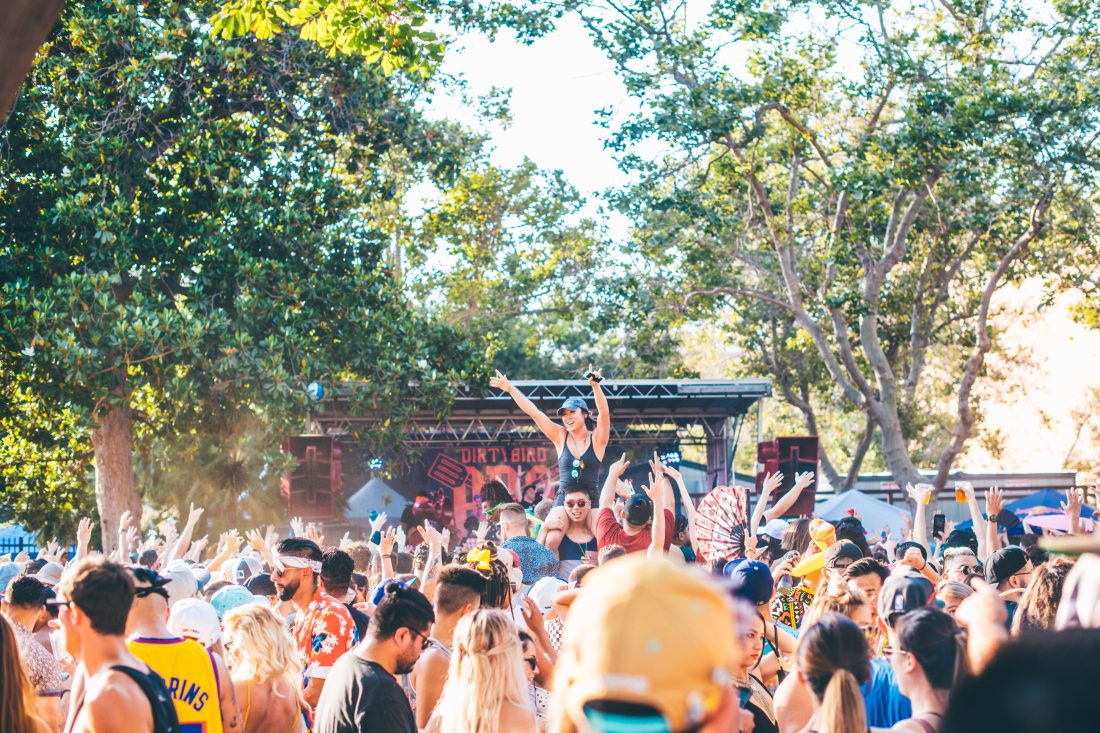 All photos by Get Tiny