Everyone's favorite summer camp getaway is making it's return this October – and to get us ready, Dirtybird just dropped their monumental lineup. We're of course talking about Dirtybird Campout West 2019. With a healthy mix of staple powerhouse artists and some of the freshest on-the-rise talent spanning the entire spectrum of house, techno, bass, and urban music, there's going to be something for everyone.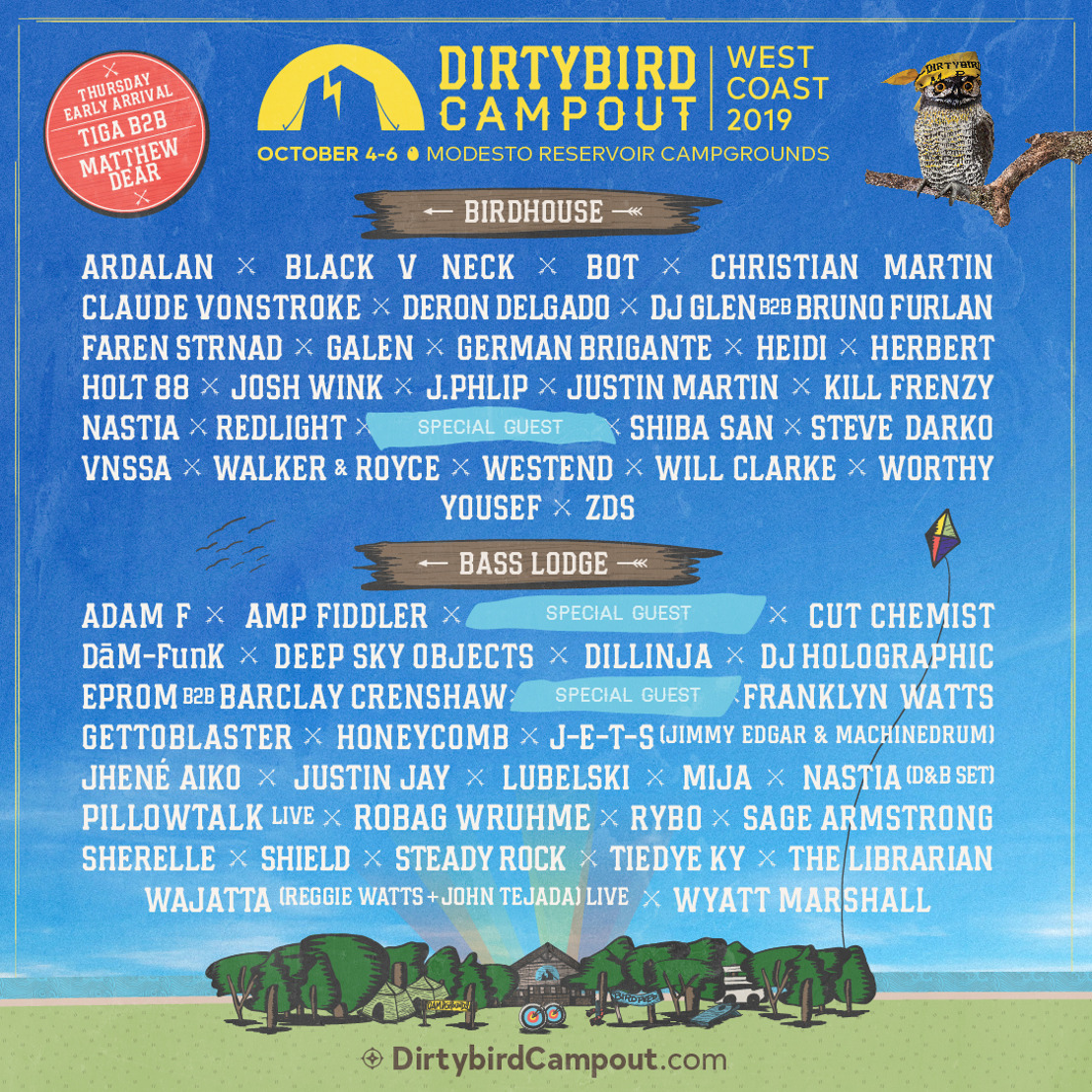 The Birdhouse and the Bass Lodge will once again play host to Head Counselor Claude's eclectic musical curation. With huge names like Cut Chemist, EPROM, Heidi, Jimmy Edgar, Machinedrum, Jhené Aiko, Josh Wink, Justin Martin, Shiba San, Tiga, Walker & Royce, and many, many more on the bill, the talent will be overflowing from every direction. And the lineup isn't done yet – huge special guests are to be added in July and August. Not only that, but you can expect the elements of Campout that make it unique to any other music festival like the Games HQ, where you can be assigned to your Color Team for the weekend. During the day you can take the fields with your Team Leaders alongside your favorite DJs and fellow campers alike to play classic summer camp games. Which team will take home the gold this year? You'll have to compete to find out.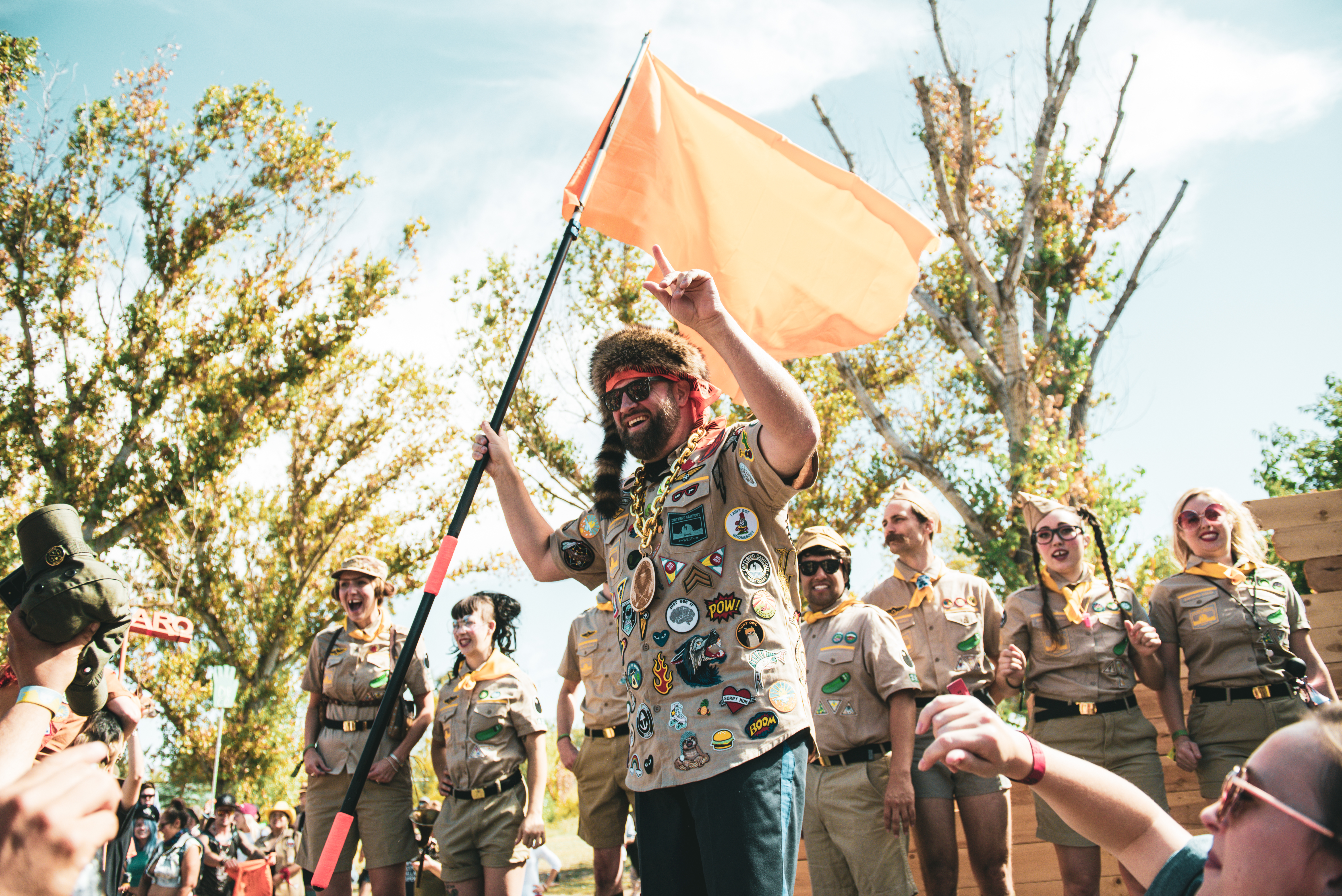 In addition to the music and the games, you can also look forward to comedy, a talent show, a pie eating contest, deep house yoga, and even speed dating all taking place at The Bunkhouse! There's so much goodness going on all weekend that you're going to be hard-pressed to find a moment to "chill".
Dirtybird Campout West will be returning to the Modesto Reservoir Campgrounds in Central California October 4th – 6th, 2019. Tickets and more info are available here.
FEATURE PHOTO: Kristina Baknenski