For two beautiful nights over this past weekend in Southern California, nearly 35,000 Trance fans made the journey to Insomniac's mega Trance event: Dreamstate 2017. The glitter has begun to settle and fans from around the world will soon start looking back at all of the incredible memories and moments from this year's spectacular show.
The four-stage celebration saw the California premiere of Armin Van Buuren's GAIA alias, as well as the sounds of more than 70 renowned artists like Paul Van Dyk, ATB, Andrew Rayel, Solarstone, and many many more.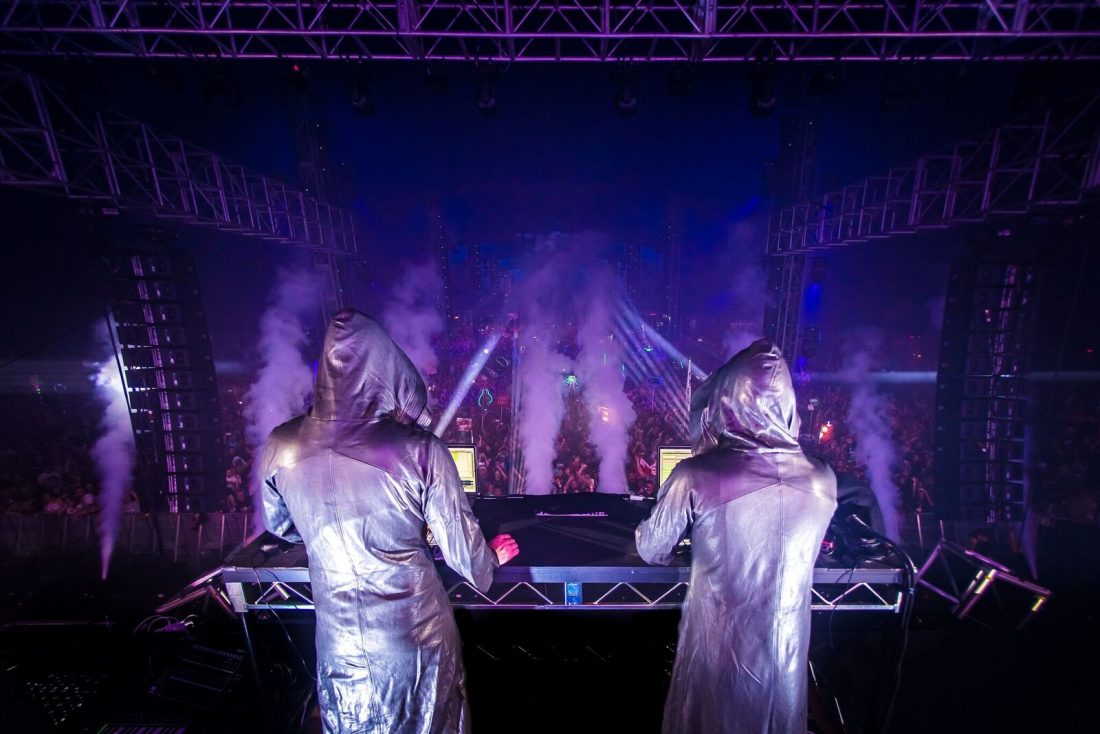 The weekend was a debut of historic sorts, like Jordan Suckley's worldwide premiere of 3FECT, and Iboga Records & FMBooking's mind-blowing audiovisual Hologram Show. This was a true testament to Dreamstate's meteoric rise. In just a short period of time, Dreamstate has proved itself by becoming a platform for Trance artists to debut and showcase all of their colossal projects.
Though the festival did not see the return of the infamous megastructure, Insomniac opted for a huge tent for the main stage. I was originally concerned about it possibly getting crowed (example Dreamstate stage at EDC Las Vegas 2017!), but I was pleasantly surprised how spacious it was. The main stage was never too crowded and I think it was because of the enormous talent across all stages of the festival. The crowd was pretty evenly dispersed throughout the weekend.
Inside the "Dream" main stage, Insomniac brought huge LED panels, and the usual elements. Nothing too extravagant. However, it felt intimate and way more focused on the music and less on the production. It was a welcomed change that could not go unappreciated.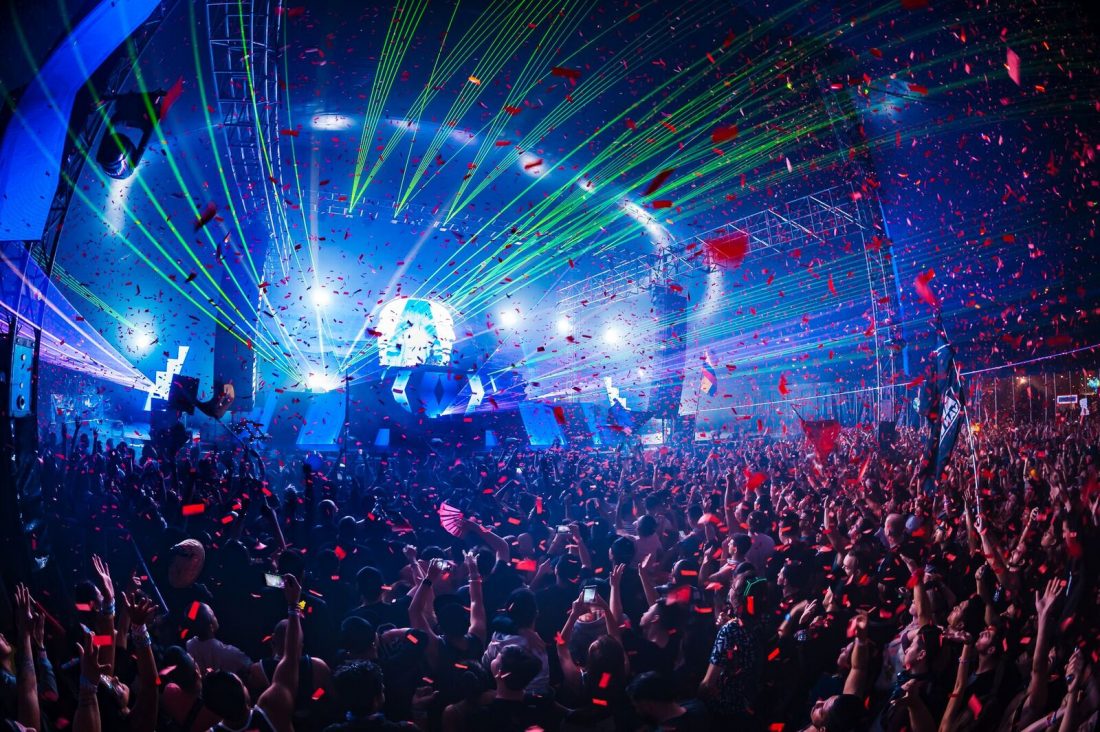 Dreamstate has also become a destination for fans around the world to gather and celebrate life, friendships and love.
If there's one that thing that was made obvious at this year's Dreamstate, it's that for many people who listen to dance music it's more than just "music." It truly is a way of life. Fans from all over the world, even as far Australia visited Dreamstate to share their love and unwavering passion for Trance music. At every corner, attendees were full of smiles and it was unequivocally radiant. The joy and happiness that permeated amongst the crowd was strikingly unique and I kept thinking about it all night long. This was my first Dreamstate, and having been to more festivals than I can even count, Dreamstate will be one I will always remember for this very reason.
It may sound cliche to say, but people from all walks of life were represented at Dreamstate. Maybe it's just something about Trance… perhaps how long it's been around or how emotionally raw and compelling the music is that people can't help but enjoy it. Trance fans of all ages, nationalities, colors and sizes were proudly represented. I met law students, doctors, teachers, veterans .. everyone seemed to be represented at Dreamstate. Another testament to the music, and also Insomniac's innate ability to draw in just about everyone. The inclusiveness of Dreamstate was unforgettable and truly magical.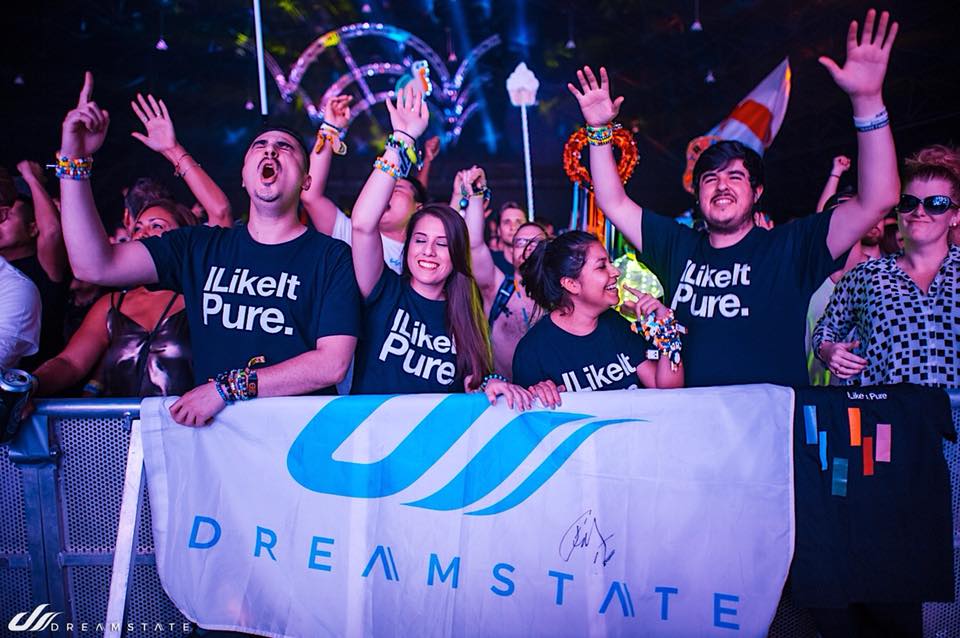 From the music, to the production to all of the amazing people I encountered this weekend, Dreamstate was undeniably of the best events of the year. Insomniac managed to focus more on the music, and a bit less on the actual production. It paid off.
For two dazzling (and warm!) nights under the stars, Insomniac once again pulled off a breathtaking weekend. It was my first Dreamstate, and certainly won't be my last. If you haven't experienced Dreamstate, I hope you'll join us on the dance floor next year.