Today Insomniac, LiveXLive Media Inc. and STIRR, has announced the official live stream for EDC Las Vegas 2019. The unique partnership with streaming service LiveXLive and STIRR will grant fans access to all of Electric Daisy Carnival through exclusive behind the scenes video and streams, all live from this year's 23rd edition. The stream will be a completely ad-free experience for anyone watching home.
"For music fans in Las Vegas who can't be at the festival in person, our partnership with STIRR provides a fantastic opportunity to experience one of the best events in the world live, as it happens," said Robert Ellin, CEO, and Chairman of LiveXLive. "For brands, it's a powerful opportunity to connect directly with a local community as well as a global audience."   
The live streams will kickoff at 6:45 p.m. PDT on Friday, May 17, with LiveXLive's Channel 1 featuring performances on the main stage, including the festival's opening ceremony, hosted this year by Bill Nye. Local TV stations will also be broadcasting from the main event. 
Channel 1: Specially curated contented and behind-the-scenes looks, exclusive artist interviews, and performances from kineticFIELD, cosmicMEADOW and circuitGROUNDS. In addition, select artists from other stages, art cars and Camp EDC will be featured.
Channel 2: Full sets from kineticFIELD
Channel 3: Full sets from cosmicMEADOW
Channel 4: Full sets from circuitGROUNDS
For those interested in watching from home, you can download the STIRR app from STIRR.com. The app is available across many popular streaming platforms.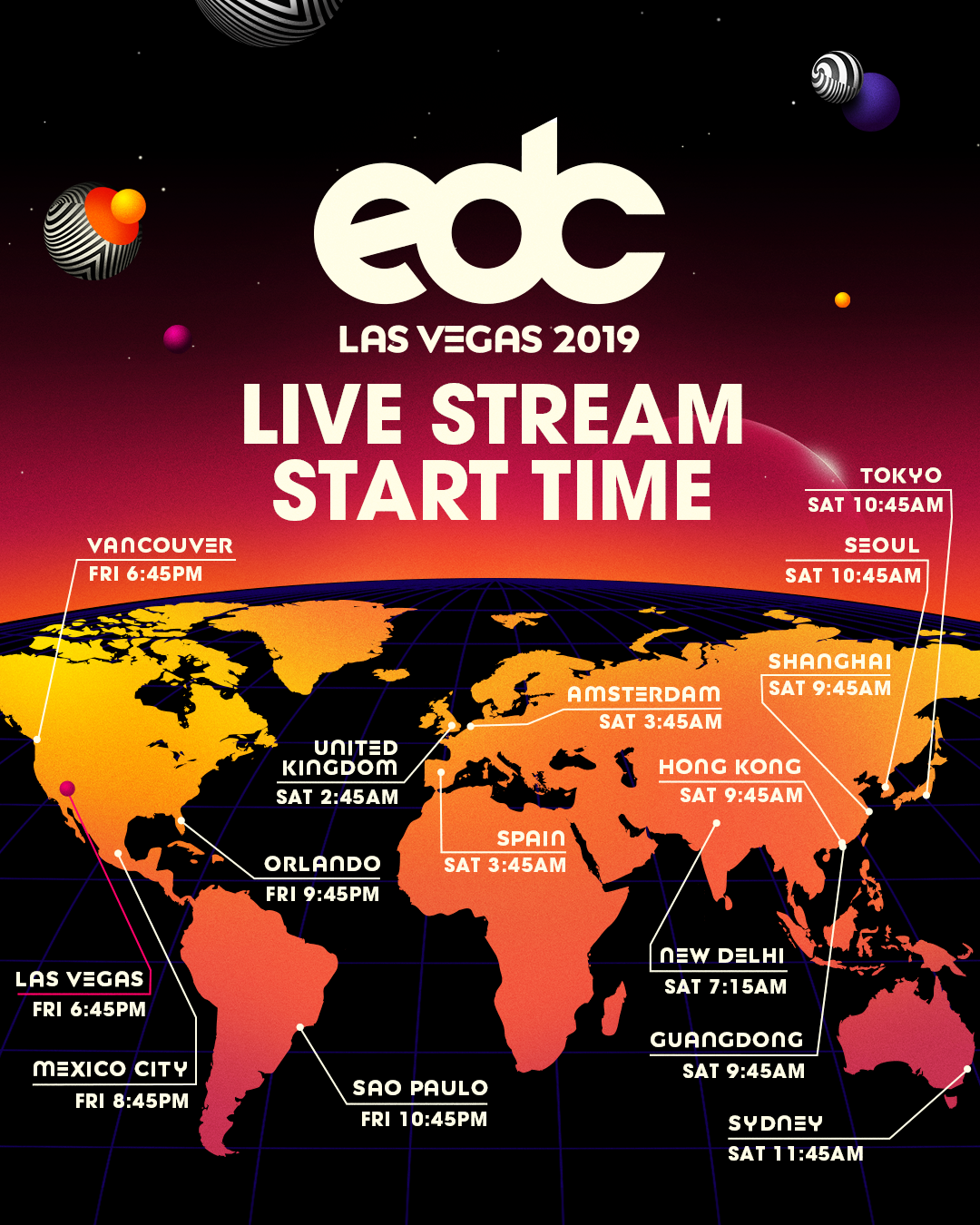 Stay tuned for the exclusive live stream schedule coming in a few days. The 23rd annual Electric Daisy Carnival returns May 17-May 19th, from dusk till dawn at the Las Vegas Motor Speedway.