The 7th annual EDC Orlando was a huge success bringing in more attendees than ever before with a staggering 80,000 Headliners in attendance. For two days Headliners from all over gathered at Tinker Field to witness more than 80 world-class acts on three visually stunning stages. As always EDC and Insomniac went above and beyond with their outstanding art installations, outrageously-dressed characters in costume, thrilling carnival rides, and industry-leading initiatives to reduce their festival's carbon footprint.
As you walked through the gates you see lights strung up all around immersing you under the Electric Sky from the moment you walk in. All around there are glowing daisies and carnival rides instantly putting you in the feels of Electric Daisy Carnival. There is a lake inside right past the gates that housed one of the many beautiful art installations and my personal favorite installation. The Kracken was a serpent-like figure that snaked around the lake made completely of repurposed wood from the clean-up efforts of the artist during Florida's recent hurricane.
The stages at EDC Orlando were unreal. The mainstage, kineticFIELD, was a reimagined version of the mainstage from EDC Las Vegas earlier this year featuring Gaia, the Greek Goddess of Mother Earth. As you walk towards the kineticFIELD, you see Rainbow Road with a beautiful crystal-like arch, the Pulse Portal, which transported you into a world of enchantment. Gaia invited you in with open arms that spanned 240 feet and kept you captivated with 21 flamethrowers, 28 laser arrays, and more than 450 lights. It was here that A-Trak and Diplo performed their first-ever b2b set. Other notable artists include Armin van Buuren, Galantis, Seven Lions, and watching Marshmello's set from the top of the Ferris wheel.
The secondary stage, circuitGROUNDS, was just as breath-taking as kineticFIELD. This year circuitGROUNDS was set up in its own separate area across the street from Tinker Field with a 360-degree design that boasted more than 1,000 video tiles on each of the three pyramid structures and six canons shooting streamers and confetti. It was easy to get "lost in the sauce" here with many heavy-hitters like Excision, Slander, and Zedd. It was here that Kaskade played many of his most memorable tracks to a gorgeous setting sun.
The third stage, neonGARDENS, was a circus tent filled with lasers and lights bouncing off of the disco ball hanging in the center of the tent. The first-night Dreamstate took over the stage and brought in artists like Aly & Fila and Garth Emery, while the second night was all deep house with the likes of Green Velvet and Jamie Jones. The Boombox art car stage from EDC Las Vegas was there as well set up right next to the Ferris wheel right at the entrance to the festival grounds. Many up-and-coming artists got the opportunity to play at this stage including Bijou, Clips X Ahoy, and Egzod. Corona sponsored their own side stage, Corona Electric Beach, complete with sand, palm trees, a heated pool, and special guest performances from A-Trak and Party Favor.
Insomniac is one of the few production companies that truly know how to take care of their VIPs and EDC Orlando was no exception. The VIP amenities were top-notch offering their guests a complimentary body paint station, an interactive Kandi making station, and a full-service beauty bar. VIPs even had their own special EDC-themed cocktails like the EDC Mojito and the SoCo Lemonade right next to their own special food trucks with delicious eats. They had the Random Acts of Kindness booth set up where they would hand out bags with special merch and other goodies in it for performing whatever random act of kindness was written on the bag. This booth at EDC Las Vegas 2016 is where I earned my first inspirational key that says "Believe" that I wear every day as a reminder to always "Believe" in myself as well as the Universe and everything else will work itself out.
Insomniac and their initiative, Insomniac Cares, is an industry leader when it comes to reducing their carbon footprint and working with nonprofits to help raise awareness of serious issues facing our society. This year at EDC Orlando Insomniac Cares welcomed charitable partners like To Write Love On Her Arms, a nonprofit dedicated to helping those who are struggling with addiction, depression, and suicide. Headliners were given the chance to write a hand-written note of encouragement or an inspirational quote to share an uplifting message with one another. Love, Hope, Strength was there encouraging people to help save a life by participating in the national bone marrow registry. Project #OpenTalk was there as well providing counseling and education on substance abuse, mental health, and sexual health.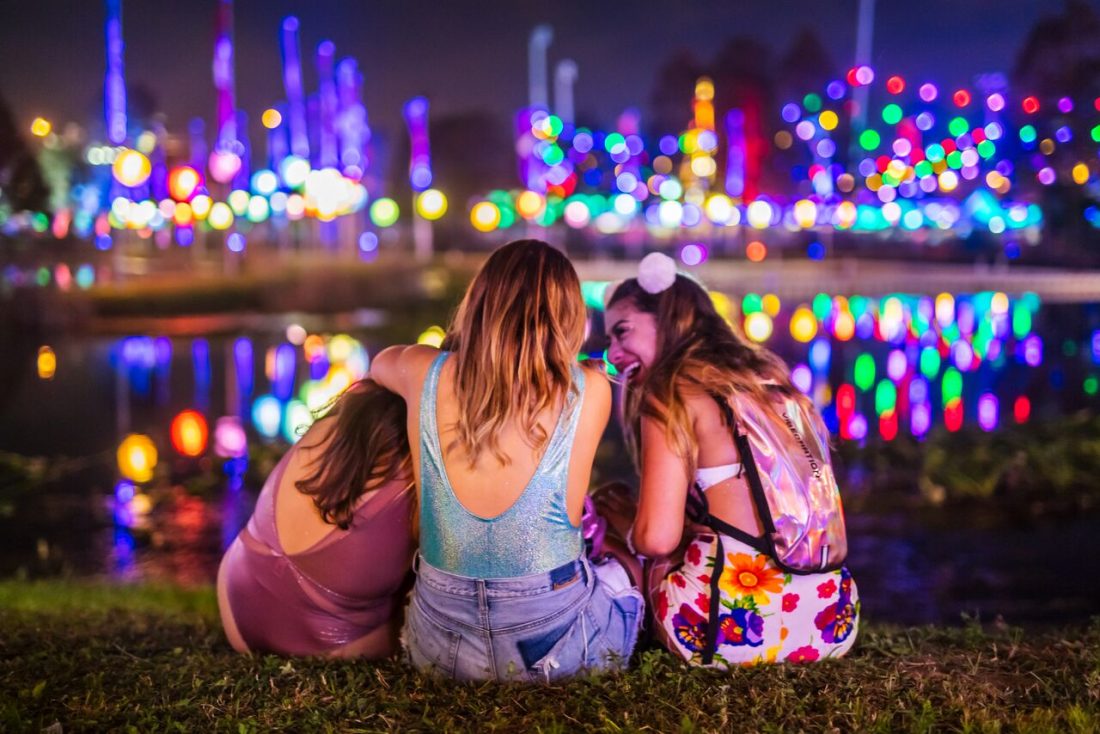 While all the carnival rides, stages, and world-class acts were great to witness, my favorite part of the weekend was interacting and talking to the people who really make the festival happen… YOU! Many of my readers know that I do not attend festivals for the artists or the extravagant stages. I go for the groups of loving people all looking out and taking care of each other with hearts filled with love and acceptance. I love how Insomniac calls their fans "Headliners" because the masses of loving people are what REALLY make the festival special. This festival was no different as I got to see Fam from all over that I haven't seen in a long time, as well as making new friends along the way.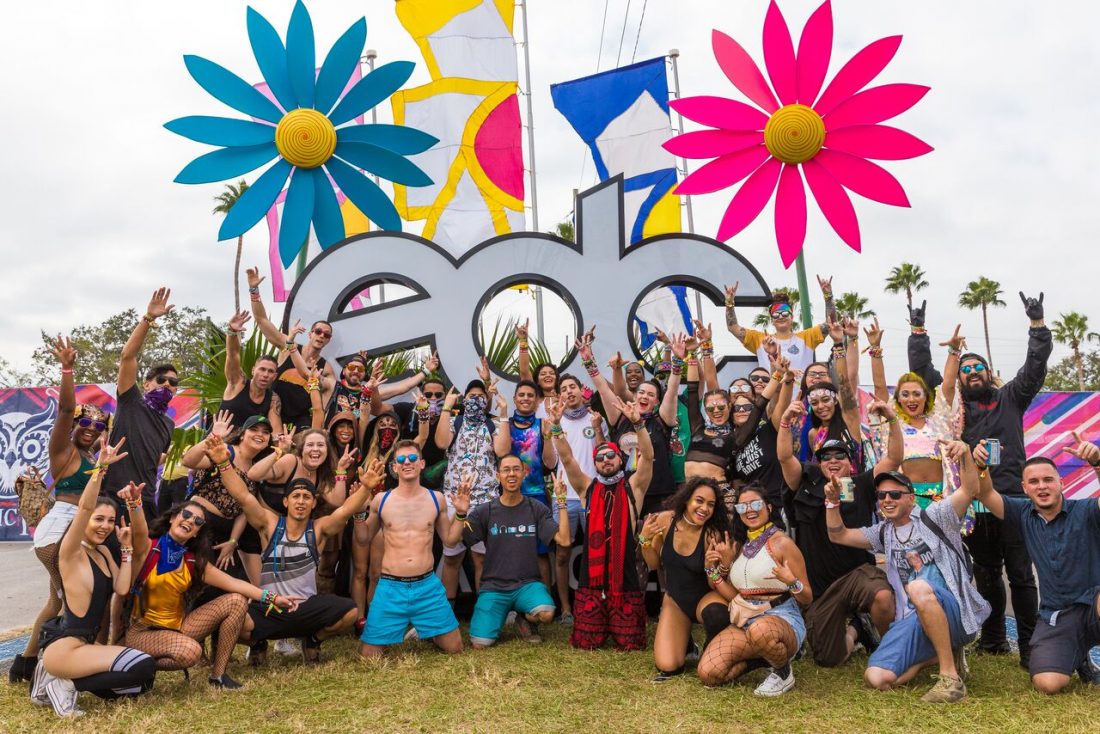 The first day I was fortunate enough to meet a girl from Michigan, Hayley, who went completely solo to her first-ever festival! I always love finding rave babies and introducing them to the rave community and the ways of PLURR. The second night I ran into an old friend from Electric Forest, Leland, who had recently broken up with his girlfriend of several years. It was a beautiful moment as we sat down in the back during Slander's set to have a very meaningful and deeply spiritual conversation about what has been going on in his life lately. By the end of the conversation, we had helped Leland come to many self-realizations to help him grow emotionally, spiritually, and physically. Then as if it was right on cue, Zedd dropped "Done With Love" bringing us out of the moment and back to dancing our hearts away. These are the moments that I live for and the very reason why I travel to so many different festivals.
At the end of the weekend left with many new friends and strengthen several friendships that were merely brief encounters in the past. For many of us that is the REAL reason why we go to festivals, to connect with new and old friends while letting go of all our judgments and inhibitions. I love how Insomniac understands this and gives all of us a safe and fun environment to do just that. I have attended many 2-day festivals all over and EDC Orlando definitely took the cake as my new favorite 2-day festival. Plus it is in the amusement park capitol of America, so you should definately check out a theme park or two after the festival!
It was so wonderful seeing all of you there and I look forward to seeing all of you at the next festival!
Photo Credits: aLIVE Coverage, Ivan Meneses, and Jake West for Insomniac