Wristband Responds to Music to Deliver Personal EDM Lightshow
Los Angeles, Calif., December 3, 2013 – EDM Maniac and Fusion smartband today announced a partnership to help bring the world's first music-connected smartband to EDM fans everywhere.  Fusion senses and responds to music and motion with super-bright, full color, animated light patterns so users get a personal lightshow wherever they go.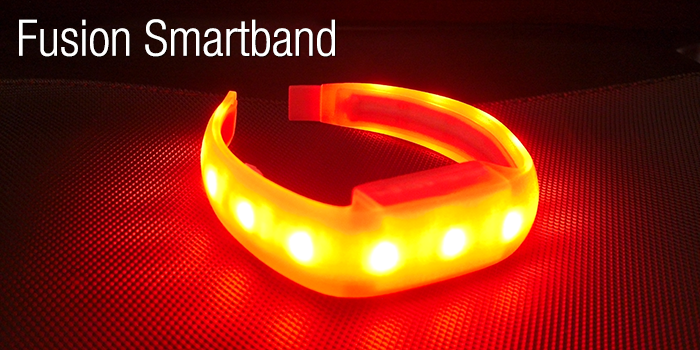 Available on Kickstarter, Fusion is the first intelligent EDM and music accessory to deliver an intense lightshow experience for both individuals and groups in any music venue, club or festival  and with all musicians and DJs.
"Every once in a while, something comes along that is a game-changer. Fusion is set to disrupt EDM with a totally new experience – a personal lightshow that connects to the music around us, making music a 24×7 experience." Said Devin Lezama, EDM Maniac founder. "This partnership with Fusion will help us bring something unique and innovative to the EDM world."
"As we prepared to launch Fusion, we looked for a world-class EDM partner like EDM Maniac," said Paul LaPorte, founder and CEO of Shockatoo, the maker of Fusion. "EDM Maniac is the fastest growing EDM fan site in the world and know the pulse of the music scene. They know what serious fans want and can help us connect with those fans."
With a built-in accelerometer, microphone, microprocessor, and Bluetooth 4.0, Fusion is a music-centric technology wonder for the wrist.  Fusion works intelligently by itself, sensing the music and the user's motion and responding with high energy light patterns. "The amount of intense, colorful light patterns Fusion produces is unbelievable," said Devin Lezama.  When paired with a smartphone via Bluetooth, users can select from hundreds of interactive light patterns, download and play one to fit their mood, or make their own.  Fusion is compatible with iPhone 4s, 5, or 5s or iPod Touch running iOS 6 or higher.
Fusion integrates music with the visuals of a concert lightshow and the kinetic energy of dance.  "Music is so much more powerful when combined with light. Fusion is the first product I've seen bring this integrated experience to music fans everywhere. It makes for a totally memorable experience," continued Devin Lezama. "Fusion adds a new dimension to music, whether you are at EDC, a club or just listening to music at home."
In addition to enhancing the music experience, users can set Fusion to alert them with a colorful light pattern to incoming calls, emails, tweets, calendar alerts, Facebook messages, or weather alerts.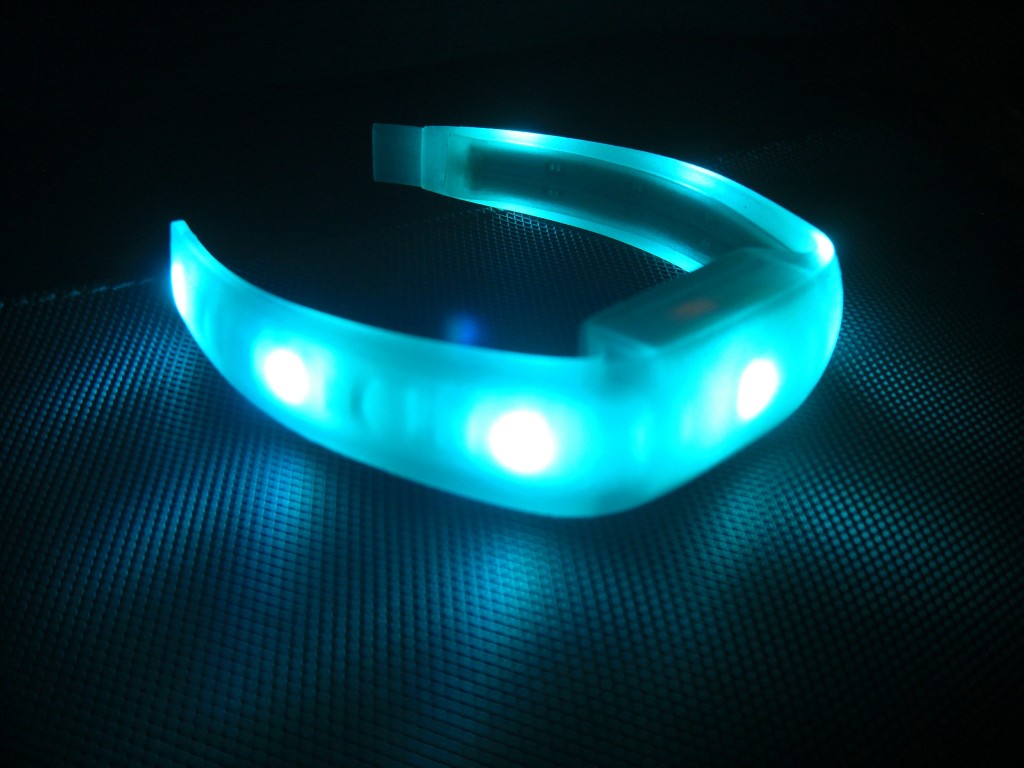 The associated Fusion iPhone app lets users discover and download new light patterns, share them with friends, or join the Fusion community.  With the app, users can tag and vote for favorite light patterns, get a light pattern for a specific song, or match light patterns with songs on a playlist.
Field-tested in Las Vegas, San Francisco, Philadelphia, and Baltimore, Fusion smartband has received rave reviews from users as well as performing artists.  "Fusion is awesome," said DJ Fabian in Las Vegas. "Its super-bright LEDs and hundreds of light patterns let me connect with the crowd and put on a show like never before."
The Fusion Kickstarter campaign runs from December 3, 2013 until January 20, 2014.  The Fusion campaign can be found at http://fusion-sb.us/18iWUcs. More details are available at www.Kickstarter.com, key words "Fusion Smartband".
About Shockatoo, Inc.
Founded in 2012 and headquartered in Baltimore, Md., Shockatoo, Inc. is a producer of wearable technology targeted at the consumer market.  The company's flagship product, Fusion smartband, is the world's first music-connected smartband that senses and responds to music and motion with an array for full color LEDs.  More information about Fusion smartband is available at www.FusionSmartband.com.  Shockatoo, Inc. can be contacted in the U.S. at +1-410-340-6805 or at www.Shockatoo.com.
###
Fusion and the Fusion logo are trademarks of Shocaktoo, Inc.  All other trademarks are property of their respective owners.
SAFE HARBOR STATEMENT
Information in this release may involve expectations, beliefs, plans, intentions or strategies regarding the future. These forward-looking statements involve risks and uncertainties. All forward-looking statements included in this release are based upon information available to Capstone Resources as of the date of the release, and we assume no obligation to update any such forward-looking statement. The statements in this release are not guarantees of future performance and actual results could differ materially from our current expectations.  Numerous factors could cause or contribute to such differences.