Costa Rica's Envision Festival, a leader in sustainable events, just announced an on-demand sustainability education platform.
Workshops will be available at Envision Festival 2023 on a variety of sustainability topics from instructors Andrew Sealey, Tish Steenkamp, Sarah Wu, and other thought leaders tapped to appear.
Envision also pledges to plant a tree with every package sold through their nonprofit, Somos El Cambio, adding to their 80,000+ trees planted since its inception in 2020.
The 11th Envision Festival is scheduled for February 27- March 6 for a week of environmentalism, wellness, and music. This will be its first post-pandemic event, focused on instilling a sense of oneness and well-being in the community.
Festival co-founder Josh Wendel told EDM Maniac, "All of our booths, stages, and such are built out of natural materials because they are easy to find in Costa Rica and they don't have to be shipped in/shipped out… We didn't really have a choice. Everything we build is built intentionally…It is not the festival's obligation to "transform" you… It's about how you take what you experience and use that to reflect internally, making whatever changes you see fit in yourself and in the world around you.  "
The 2023 lineup is stacked with headlining performances from Grammy-nominated artist Bonobo, viral star TOKiMONSTA, space bass queen CloZee, and one of dance music's fastest-rising artists AMÉMÉ.
Check out the full lineup for Envision Festival 2023 below and be on the lookout for their sustainability education platform coming soon.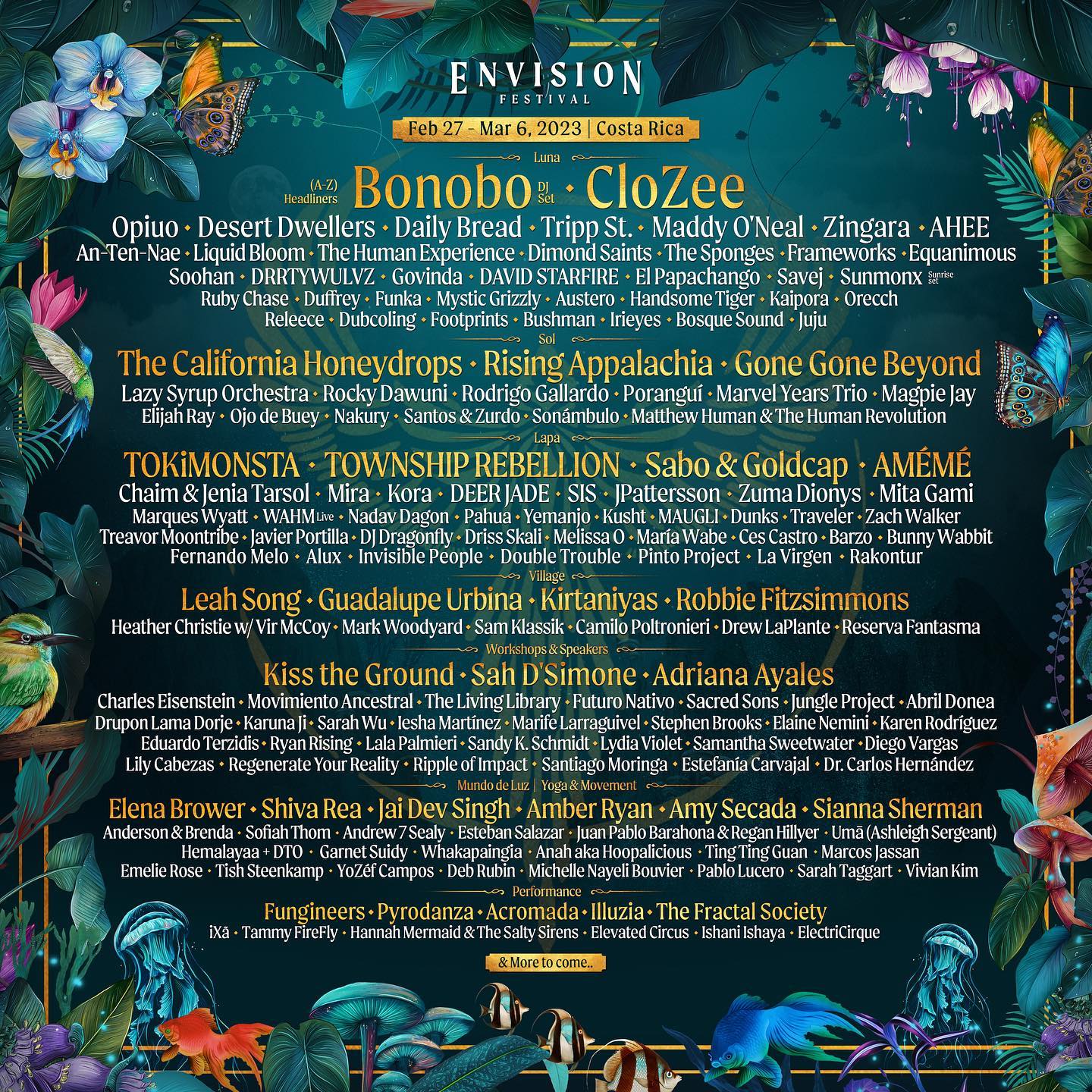 All images from Envision Festival