WIth the 2019 edition of Escape: Psycho Circus underway in a little over 24 hours, thousands of people from all over the world will gather at the NOS Events Center for two incredible nights of spooky fun. 
Escape is by far one of the Insomniac's most elaborate festivals. With custom detailed decor, enormous stages, thrilling attractions and some of the world's best DJs, there really is no Halloween music festival that compares with Escape. This year's edition promises to be an exciting one, as the festival has been completely revamped with a new, immersive experience. Escape is one of Insomniac's biggest and most popular festivals, so it's great to see the production team at Insomniac constantly working to enhance the festival. I remember attending the first Escape many years ago, and it's crazy to see how much has changed! 
Here are just some of the exciting changes you can expect this year:
The main stage ("Grimm) megastructure will be the largest in Insomniac history. The megastructure is completely massive and this year it has been extended in length. This stage is a fan favorite and has been custom-built for this year's festival.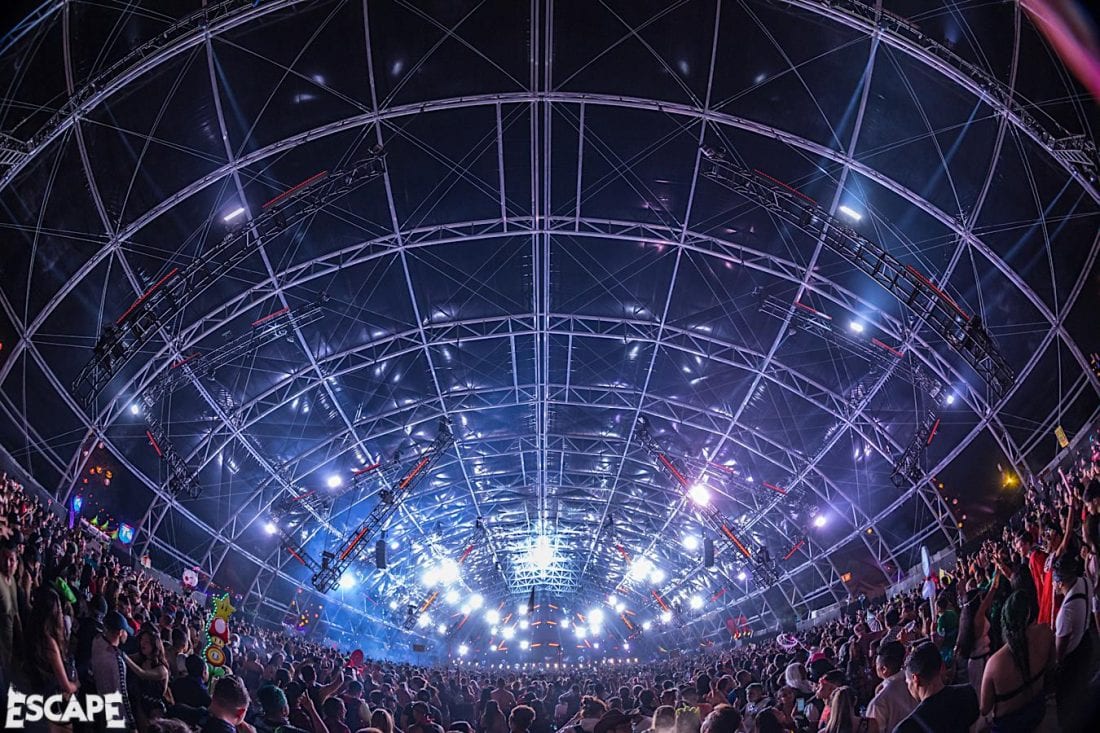 All-new stage designs. This year's stages have been redesigned for your party pleasure. "The Grimm", " "The Psycho Circus",  "The Sanitarium" and "The Sewer District" are all new names, and but will also see new production elements. 
New themed areas. Inspired by the popularity of "Downtown EDC" at EDC Las Vegas, the festival will see new themed areas for you to check out while in between sets and exploring. According to Insomniac, at the new "Crazy Town," you can "explore 4 devilishly unique experiences: Poison Ivy – a purveyor of magic tinctures, The Well – a place for haunted food and drink, Dance Macabre – the spooky silent disco, The Butcher – an evil butcher shop, the mysterious Fountain of Lost Souls — and a fire-breathing Organ to soundtrack the horror." So a silent disco, a speakeasy,  and more.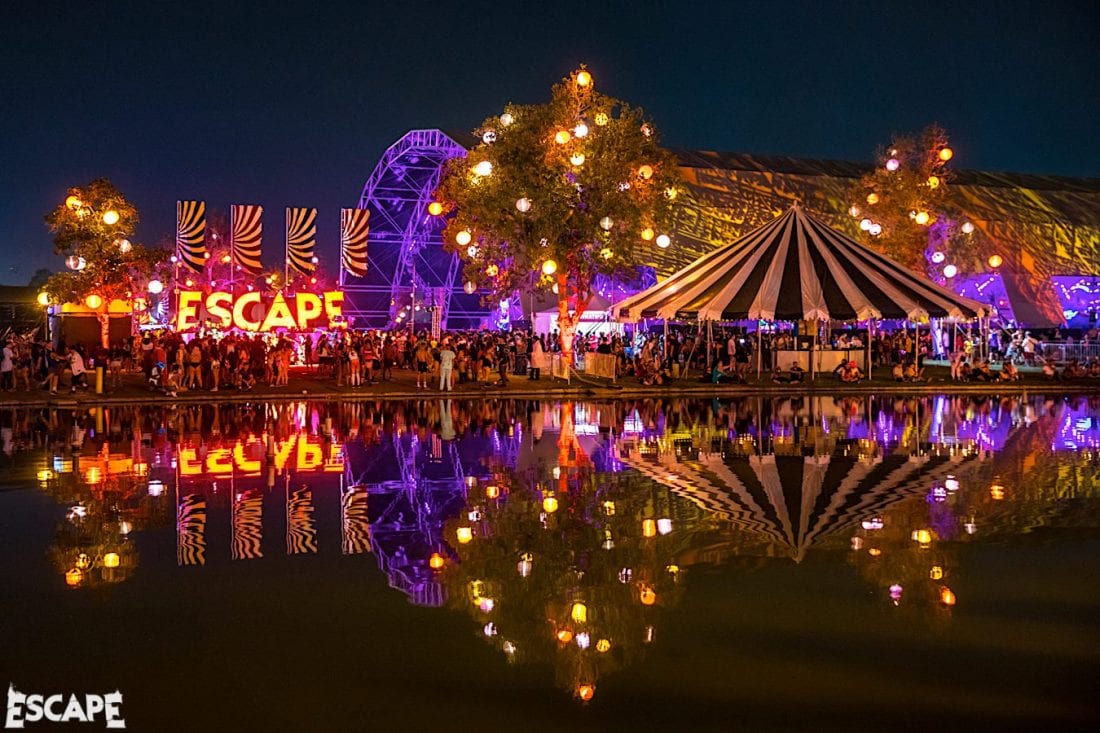 New Art Cars. The festival will see the addition of some unnamed art cars.
Custom fire beacons. These will surely light up the night and keep you warm all night long. 
Plenty of more surprises!
Check out the complete map of the new layout below! And get ready for an incredible weekend at Escape 2019. Tickets are still on sale here.