by Eddy Leon, Staff Writer
Every year a certain holiday comes around that celebrates the act of love towards one another; whether its with a hug, a gift, or a phrase; the deed of caring for that special someone is heightened on this special day. With that being said, this week the Australian sensation Dirty South graces the DJ booth at the one and only Lure Nightclub to kick off the sentimental Valentines Day weekend. Located on Ivar in Hollywood, CA Lure nightclub has been home to some world class acts such as Tommy Trash, Cedric Gervais, and Dimitri Vegas & Like Mike (just to name a few).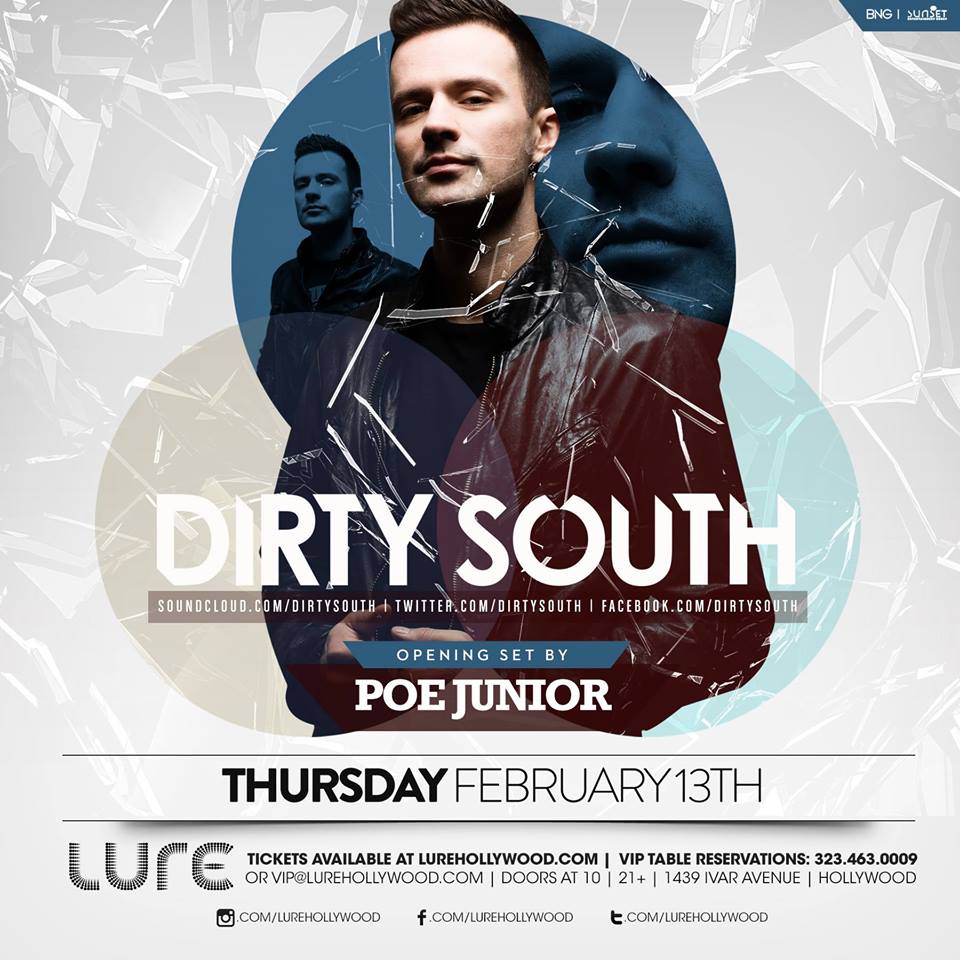 Coming off the success of his previous album 'Speed of Life', Dirty South brings his own unique sound which can be found on hits such as "City of Dreams" with Alesso, "Until The End" featuring vocals by Joe Gil, and his remix of John Dahlback's "Embrace Me" which is full of upbeat electro beats and connecting vocals not found within just any artist compositions.
Recently announcing a new completed album (set to release later this year), the EDM Maniac team looks forward to what the night brings along with Dirty South. We might just get a sample of some of his new singles, as Lure Nightclub has been the place where an intimate crowd gets that unreleased tracks treatment. Not a bad way to start the Valentines Day weekend festivities: alongside electronic music lovers  and Dirty South to remind us that we won't be "Walking Alone".