When we picture successful people in the dance music scene, we often think of DJs. However, success comes in many forms, and Monique "Moe" Villegas is a perfect example of that. Moe began her journey in 2017 and is now an artist liaison for dance music events. She resides at Academy LA, one of the top clubs in Los Angeles. Her venue has become a staple of the dance music community, hosting artists like Tiësto, Kaskade, Deadmau5, and many more.
Change starts from within, and we are ecstatic to see such an inspired woman rising in the ranks of the dance music industry. She believes you should have a passion for what you do, not just for the job you have. We believe her dedication and love of the dance music scene is what has made her so successful. We had the chance to connect with Moe to hear her story and advice for anyone else looking to follow her path.
EDM Maniac: You are an artist liaison and promoter for Insomniac Entertainment. What exactly does that mean? What do you do in your day-to-day work life?
Moe: I work closely with the artists and handle all their needs for the event. During the week I advance with artist management and agencies to obtain all the information needed to have a productive show at Academy LA and Exchange LA. When all the information has been confirmed and received, I put an itinerary together and send it out to the venues. On show nights, communication is key and I like to have pre-shift meetings with each department so we are all on the same page. I coordinate with the venue production department to ensure they have what they need. This includes artist visuals, soundchecks, lighting, and special effects. I also speak with our box office staff and we discuss the artist guestlist. Lastly, I manage a safe environment with my security team. I inform them of wristband colors, artist arrivals, stage awareness, and anything else that is expected of them for that night. My ultimate goal is to make each and every show as seamless as possible for the artist, their team, the promoter, and our amazing headliners.
EDM Maniac: You are obviously very successful in your field. How did you make that happen? Can you give us a brief history of what you've done and how you've gotten to where you are?
Moe: In November of 2017, I became a promoter. I generated awareness within our target audience for upcoming events, but I soon discovered that I did not exhibit the sales skills it required to have. I knew if I wanted to continue in the industry, I would have to come across a new opportunity that would provide that to me. I made myself available to anyone who needed help and in January of 2018, I was given the opportunity to do social media for Academy LA. That's when I was introduced to the venue's artist liaison. I thought he had the coolest job. I remember secretly following him around, watching his every move, and paying attention to everyone he talked to. I was determined to know more and I took advantage of every minute he gave me. One night, I just asked, "How do I get your job?" He laughed and asked if I was serious. He gave me a chance to prove myself and within that same year, I was the new artist liaison at Academy LA.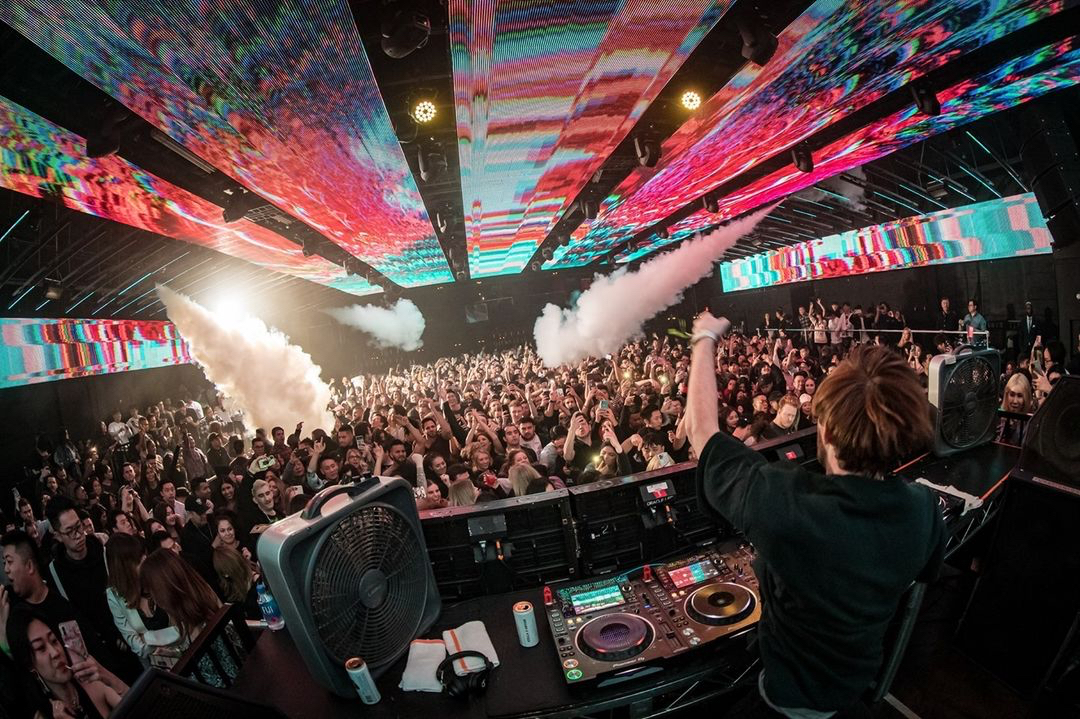 EDM Maniac: From your LinkedIn, I can see that you've worked in a variety of roles. Some of which being stage, social media, and artist management. How did you figure out what you wanted to do in the industry? What lessons did you learn from transitioning through roles?
Moe: I had no idea what I wanted to do in the industry. I love music and I've always enjoyed working with people, but I had to really network to understand the positions available to me. When I figured out that my work ethic was sufficient enough to have a career in this industry, the sky was the limit and I tried to get involved with as much as I could. Everything else just fell into place after that.
EDM Maniac: The career in the entertainment industry is highly sought after and very competitive. How did you get started in the industry? What advice do you have for others pursuing your path?
Moe: After my first festival in 2014, I knew I wanted to make a career out of it. Soon after, I connected with some promoters and local artists to help coordinate events. I really enjoyed the responsibility of it all. It was a pleasure watching the artist play and the attendees letting loose on the dance floor. I love being a part of something that gives people so much joy. Eventually, we parted ways and I moved on to other projects, but it wasn't easy. Partying became the new normal and lost sight of what I wanted to accomplish. I allowed others to influence my decisions. I had to learn a very hard lesson at the beginning of my journey. So, if you want to achieve your goal, do it. Learn from every experience and adjust. There will always be distractions but stay true to who you are and you'll succeed.
EDM Maniac: Remaining positive in such a strenuous field must be difficult sometimes. What are some memories that make all the work worth it?
Moe: There are so many memories that make it all worth it. Sometimes, I like surprising our guests with access to enjoy the show on stage. Having the ability to make someone's night just a little better or a little more comfortable, makes everything worth it. We need that sometimes, we need to be reminded that there is still good in this world and that's what Don Diablo demonstrated on my first night, as artist liaison. I remember my parents going to support me. They were seated on stage and had never been to any type of dance event before. I was so incredibly nervous. I didn't want to make any mistakes and I made sure to have everything ready upon Don Diablo's arrival. I was in full communication with his team the entire night, I was ready for whatever came my way. They were tough, but I couldn't be more grateful to them. They helped shape me into the liaison I am today. The show went great! I even glanced over to my parents at one point, having a blast, fist-pumping with a group of people they had just met. It was hilarious. After the show, everyone made their way into the green room. I was so excited to meet Don Diablo, I listen to his weekly mixes and he radiates positivity. It was no different in person. He was so humble and gave my parents and me an hour of his time. My parents asked him many questions and we had some good laughs. He didn't have to do that, he could have left after the show, but the fact that he stayed, means so much. Not only did I have a successful night, but Don Diablo gave my parents a memory we will forever cherish. Thank you, Don.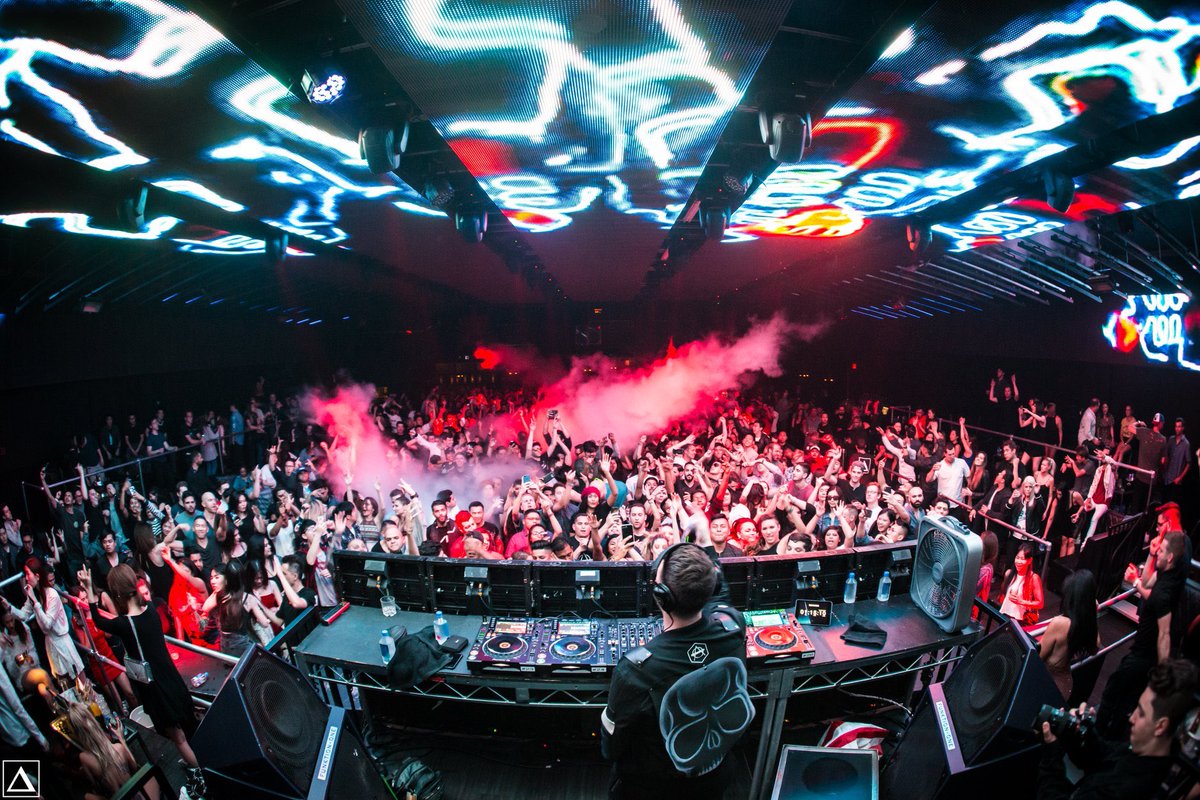 EDM Maniac: We are in a very strange time. As a promoter during quarantine, a lot of your roles must have shifted. What is your work life like now?
Moe: Since the shutdown, Insomniac has worked diligently to provide a live stream platform for artists and our headliners. Keeping the music alive and into your homes during these difficult times. I have continued to work as the liaison for these live streams. I've also been working as a Covid Compliance Officer, which has now become an essential position for film and TV production sets. I have the responsibility of monitoring physical distancing, symptom monitoring, disinfection protocols, and supplying PPE on site. It's my responsibility to make sure everyone is safe and I take pleasure in doing that.
EDM Maniac: We are very excited to have someone like you on our team at EDM Maniac. Can you give us some background on what you've been doing with the Texas shows?
Moe: Thank you for this opportunity, I'm honored to be a part of the team. I've been advancing all shows and working on-site as the artist liaison/stage manager for EDM Maniac at The Venue in Austin, Texas. The Venue is spacious with a captivating view of the city and I'm relieved to be working at a venue that is entirely outdoors. All events have been doing great so far and we continue to follow all Covid guidelines, ensuring everyone's safety. I also walk around making sure all the guests are wearing their masks and are socially distancing. I take my job very seriously, especially in a time of uncertainty, but I take great pride in knowing that I can be trusted with providing a safe environment for the artist. Austin has been great and I'm eager to see what the future holds.
EDM Maniac: What are some exciting projects you've been working on? What are you looking forward to?
Moe: I've been working with Ravell on some amazing new projects for 2021. One of many goals for the new year is to get him signed to an agency that would represent him in the best way possible. Nght Si, which is another artist I work with, has also been taking this time to not only produce more incredible music but focus on his brand as a whole. Most importantly, I've been working on many self-development projects. This includes me seeing a therapist from time to time to make sure I stay balanced, focused, and determined at all times. I've found it to be so helpful and I highly recommend it to all my friends. Another one I've been most excited about is meditating. Nothing soothes the soul like a good meditation session.
EDM Maniac: As a woman in a male-dominated industry, you've probably had to face some hurdles. What challenges have you faced and how did you overcome them?
Moe: When I first started working as an artist liaison, I was extremely sensitive. I took many things to heart. When someone got confrontational, I would crumble to pieces and allowed it to affect my job performance. After some time, I realized everyone expressed their passion for their job differently and I gained the confidence to redirect any bad energy that came my way.
EDM Maniac: There are stereotypes surrounding any gender. Have people assumed your skill sets or interests because of your gender? How did that affect your career?
Moe: No one has ever made me feel like being a female has hindered my chances of growth in this industry, but I'm not naive to think that hasn't raised any questions. Everyone faces challenges, but you can't let that stop you from pursuing your dream. Being a woman doesn't define me. I work just as hard as anyone else out there and I continue to grow every day. I love earning my money and I have no problem doing hard labor. My goal is to be the most reliable team player I can be. When I started as a liaison, I learned how to operate the CDJ's. When I decided to go into artist management, I went to school to learn how to produce music, and when I started working with Insomniac's production team, I spent time learning how to roll cables. The more knowledge I have, the more I have to offer.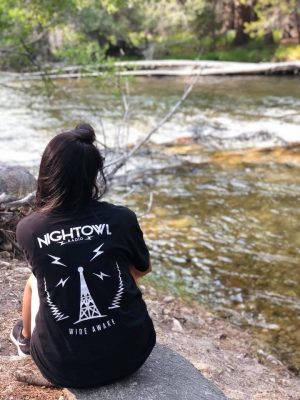 EDM Maniac: Do you feel like your gender has helped you in the industry? Specifically, do you feel like you can offer a unique perspective compared to your male counterparts? How so?
Moe: The level of professionalism I demonstrate has helped me progress in this industry. I do believe my past work experience has given me a unique perspective that others may not have. My patience comes from driving a school bus for 5 years. I had 82 kids on my bus and they ranged from first grade to high school. My nurturing nature comes from being a caregiver, I took care of Mentally Disabled Adults for 8 years. You have to be gentle, compassionate, and sensitive to their needs. Being stern and maintaining a tight schedule at home has also helped with the way I run things at work. Motherhood has taught me some amazing skills like time management, organization, multi-tasking, and customer satisfaction for the most difficult customers. All of which have prepared me for the journey I am on now.
EDM Maniac: What advice do you have for women entering the industry to overcome or avoid the barriers that you have faced?
Moe: My advice is to respect everyone's boundaries, including your own. If you want to gain a level of respect, you have to display self-confidence. Don't be afraid to step out of your comfort zone and avoid being easily offended. You gain trust when people know they can be themselves around you. Be trustworthy and don't repeat workplace gossip, it doesn't make you money, it only shows that you can't be trusted. Be humble and always wear a smile, it's contagious. Show appreciation and give praise to those you work with. It goes a long way. Take advantage of all the opportunities that come your way and enjoy every moment of it. Don't let others decide who you are and how you should work. Find your voice and claim a seat at the table.
With the passion and motivation that Moe has, it's no surprise that she has made a name for herself in the industry. To be so hardworking, yet so humble, is a feat of its own. We are thankful to have had the chance to learn from her amazing story and we can't wait to see what she accomplishes next!
Featured photo by Monique Villegas